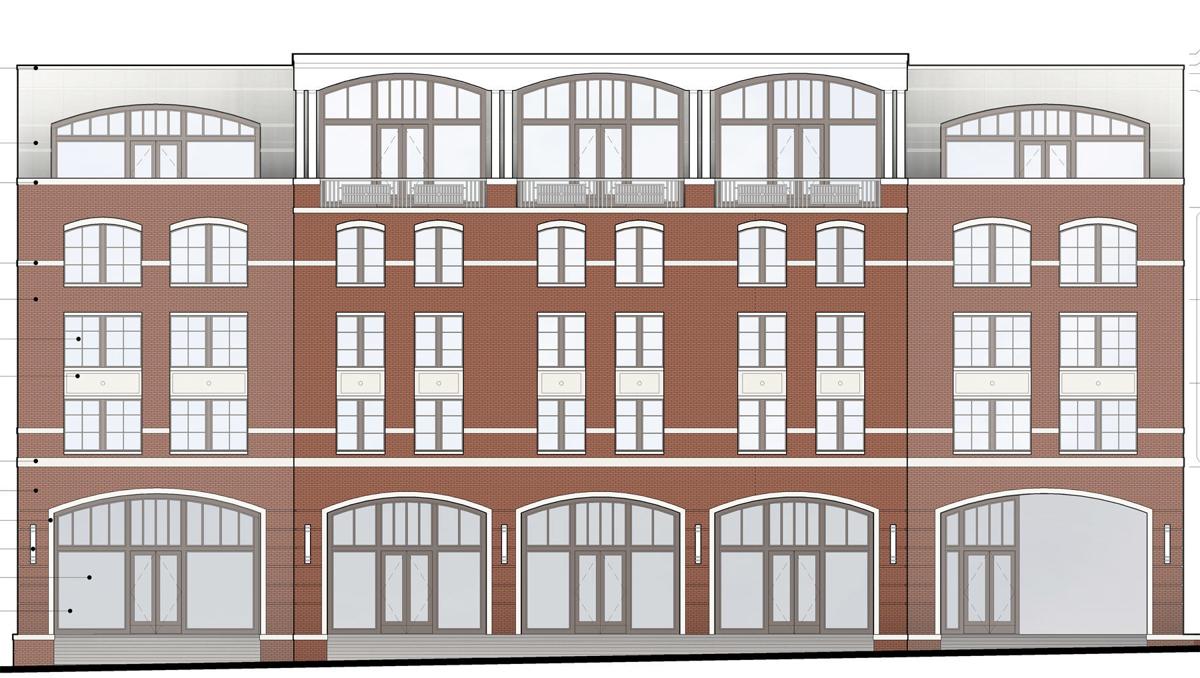 Downtown Auburn may soon have a new hotel after the city council voted for conditional approval for the location of the current Anders Bookstore.
The Graduate Hotel, proposed by Anders Enterprises, LLC and it's authorized representative Parker Lewis Hydro Engineering Solutions, received conditional approval last week from the planning commission.
The hotel would be located at 202 W. Magnolia Ave. between McDonalds and Sky Bar. 
One issue that has yet to be resolved is downtown parking associated with the hotel. Since the hotel is proposing 177 rooms, plus a conference room, banquet hall, fitness center and restaurant, typically it would traditionally need a total of 258 parking spaces.
However, the hotel was proposed with 121 spaces instead, less than 50 percent of the required spaces. The planning commission did not approve the parking. The city's e-packet said planning director Forrest Cotton will conduct a study.
Ward 2 council member Kelley Griswold asked for the item to be sent back to the planning commission until a parking recommendation had been made. However, the council decided to go ahead and vote.
A representative of Graduate Hotels spoke about off-site parking and the company's commitment to holding Auburn values.
"We launched Graduate Hotels over five years ago, recognizing that so many great university communities have these wonderful traditions and characters and so much charm and nostalgia and great reasons to come back and celebrate," said Tim Ryan, chief investment officer for Graduate Hotels.
There are 22 Graduate Hotels around the country in university towns, he said.
"We're thrilled about the opportunity to join the Auburn community, hopefully," Ryan said. "It's been our hope and desire since this was launched and it's been a long road, over five years working toward this effort."
He said that Graduate Hotels always strives to put its location in the heart of university activity and in this case, that means downtown near Toomer's Corner and campus.
"We're very strategic about where we sit geographically in each location," Ryan said. "Because we want our guests to walk out of our doors and go each and drink and shop at all the places that were already in town."
This means that despite parking, Graduate Hotels officials believe it is important to be downtown.
"We've always anticipated providing as much as one space per key in the overall plan, which is to say a combination of on-site parking and off-site parking," he said.
Auburn resident Stone Ray said he wanted to remind the council that all it needed to do was decide if the location was appropriate for a hotel, rather than debate parking.
"I want to remind everyone what their charge is here tonight," he said. "What is being asked of you is to decide whether the corner of Wright Street and Magnolia Avenue in the urban core is an appropriate location for a hotel. It is general, it doesn't determine any flag, any design or anything else."
Many residents as well as some council members were still concerned about the lack of parking.
Kim and Bryan Wirth, owners of the Collegiate Hotel, spoke on the difficulties of parking in downtown Auburn.
Their own hotel offers a shuttle service to downtown due to a lack of parking, Kim Wirth said.
"We are not opposed to a downtown hotel, we are opposed to this particular hotel plan that we think fails to even get reasonably close to outlining a plan and does not, we do not feel, includes a solution to guaranteed the one to one parking through the development's own investments," Kim Wirth said.
Three years ago, when the Wirths opened the Collegiate they had to work with the city council on parking issues, Kim Wirth said.
Ward 1 council member Connie Fitch-Taylor asked if the parking would include space for employees. One of the Graduate Hotels representative shared that many people can walk, bike, Uber or take a bus to work.
"They're talking about investing over 60 million dollars in the city of Auburn and no guarantee of any kind of incentive or tax break and that's just unheard of," said Ward 8 council member Tommy Dawson. "And frankly, I think it would be a great opportunity for the city, especially in the times we're in. We've got a lot of people in our city and America that are unemployed right now.
"And I guarantee that there are a lot of cities that would love to have this very problem."
Get local news delivered to your inbox!
Subscribe to our Daily Headlines newsletter.