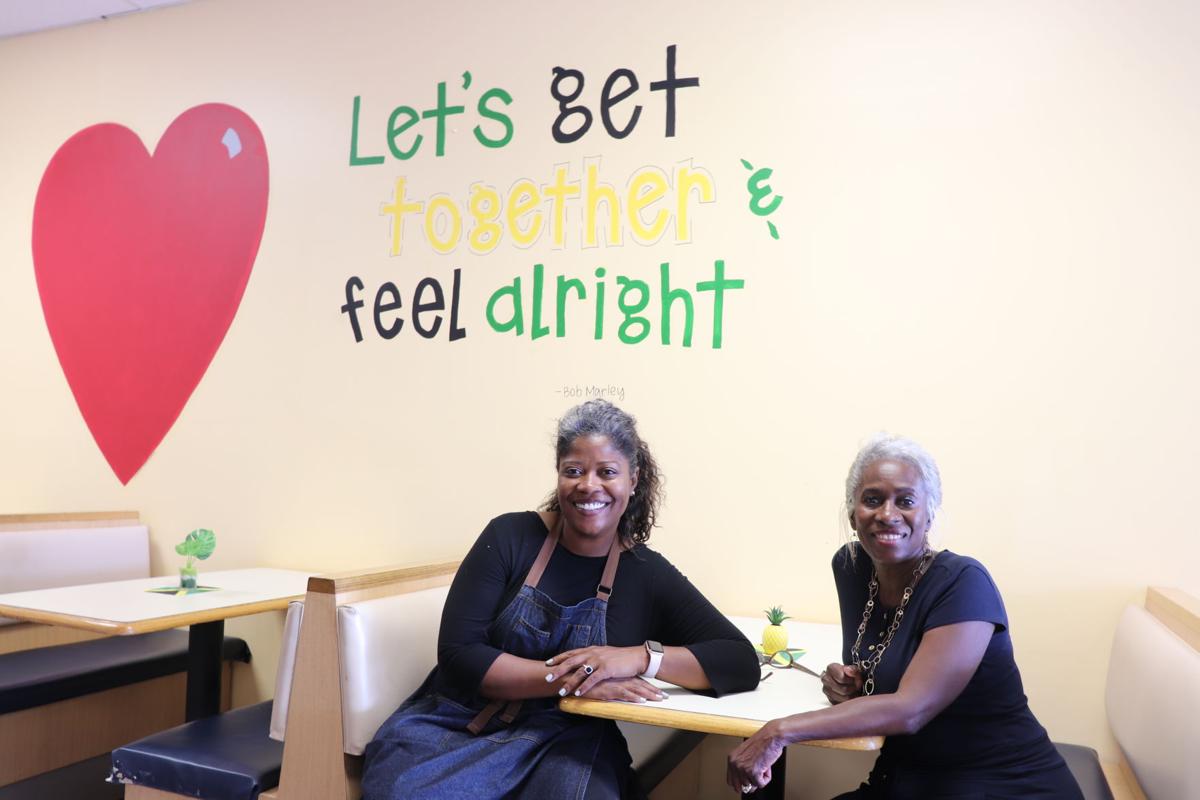 Three months into its official culinary debut, Homegirls' Jamaican Grill is still gaining momentum and showing no signs of slowing down.
Tanisha Stephens, an Opelika native and owner, originally entered the business in 2016 when she and a friend began selling single plates of Jamaican food through social media.
Though not of Jamaican decent herself, her ex-husband was, and she wanted to keep their children immersed in the culture. She and her family also regularly travel to Jamaica.
Her inspiration
When a fire destroyed her friend's Atlanta restaurant, instead of reopening, she opted to change careers and occasionally take on catering jobs, even selling single-serve plates.
"I thought 'That's a really good idea, it could work in Opelika,'" Stephens said. "We'd post the menu on social media on Monday of things we were offering, people could text us the [orders] back and Friday they'd tell us what time they wanted the food and we'd have it ready for them."
Their small-scale catering was wildly popular but began to get harder to manage as the number of orders grew, and they were still filling orders in Stephen's kitchen. Her friend also began to feel the strain, with working a full-time job in Atlanta and having to come to Opelika on Fridays to assist with that week's orders.
Earlier this year Stephens, who owns her own photography studio at USA Town Center shopping center in Opelika, was approached by her landlord who asked if she would be interested in opening a restaurant in a vacant space at the center.
After talking about it with her friend, they struck a deal. However, a few weeks into the development stages her friend decided that she couldn't want to leave her job in Atlanta.
"She didn't want to take the risk. Whereas she thought she wanted to, she had a change of heart," Stephens said.
Now as the sole owner of the restaurant, she manages the small staff of family members and oversees day to day operations. Reflecting on the number of customers they've seen so far, she said it's "more people than we expected."
"With the plate business it wasn't as out in the open, but with this we're able to openly market and advertise," She said, adding that word of mouth has played a large part in growing their audience.
Food choices
When first marketing the restaurant's food she was calling it "authentic," but then realized that it wasn't accurate considering the way she implements southern influences that she learned to use. One of the most popular items on the menu happens to be her aunt's sweet potato souffle, which also remains a staple at every family dinner.
"We eat the same thing when we have family dinners," Stephens' aunt, Linda Linson, said. "Dressing, greens, peas or butterbeans, mac and cheese and my sweet potatoes."
Stephens and her staff have even already established a relationship with some regulars, one of which, Linson adds, came in every day during their first month to order her souffle.
Stephens is in talks with the Auburn University Office of Inclusion and Diversity to plan dinners at the restaurant where guests can come, meet new people and learn about different cultures to encourage intercultural fellowship.
"What people don't realize is that around the world people eat the same things," she explained. "They just prepare them differently."
Get local news delivered to your inbox!
Subscribe to our Daily Headlines newsletter.