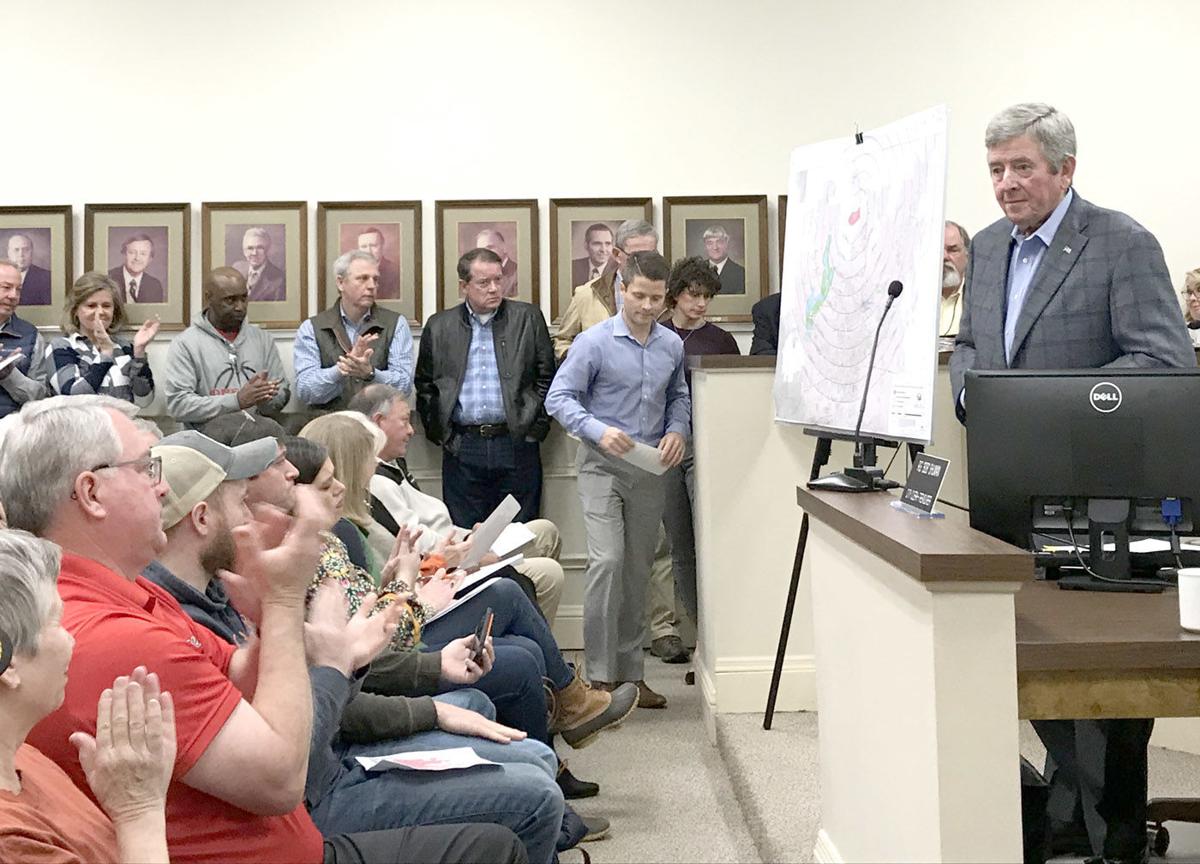 Enough uproar has led to a public hearing, and now is the time to channel that uproar into the next level of complaint and opposition.
A public hearing with the Alabama Department of Environmental Management concerning the proposed granite quarry in Lee County is set for 6 p.m. March 31 at the Opelika Performing Arts Center, located at the high school.
The proposed quarry is just outside of Opelika city limits to the north of the city, within only a few miles of a major water supply, busy rural roads, the famed Robert Trent Jones Golf Trail that includes the Grand National course; and Storybook Farm, one of Alabama's most unique and special nonprofit organizations serving children in need.
Blasting that will occur if the quarry begins operations will have a direct impact on the therapy horses and exercises at Storybook Farm, and imagine hosting the next televised PGA tournament at Grand National only to feel the ground shake and hear the thunder of nearby blasts from a quarry operation?
Of most interest to ADEM will be the environmental concerns. That is where presenters at the public hearing will need to be properly prepared.
Water threats must be well researched, defined and viewpoints argued with facts and legitimate threat concerns, not just emotions.
Air impact from huge clouds of dust, wind shifts from the quarry or otherwise must have reasoned explanation to assure full notice.
Worries about the impact of traffic, which with the quarry would involve at least 60 big trucks a day moving in and out of the mining operation, need to be well-reasoned with impact on local quality of life and environment.
ADEM announced Friday that it "received sufficient requests to warrant a public hearing" since it began accepting public comments on Jan. 21.
Opelika Mayor Gary Fuller and other city officials have strongly encouraged residents, businesses and organizations to write letters to ADEM, even providing a template letter on the city's website.
Fuller expressed his thanks to the city in a notice released Friday announcing the date and time of the hearing, saying "our voices have been heard."
That was the opening volley.
The full choir will be needed at that March 31 hearing with ADEM, singing from the same page.
Get local news delivered to your inbox!
Subscribe to our Daily Headlines newsletter.