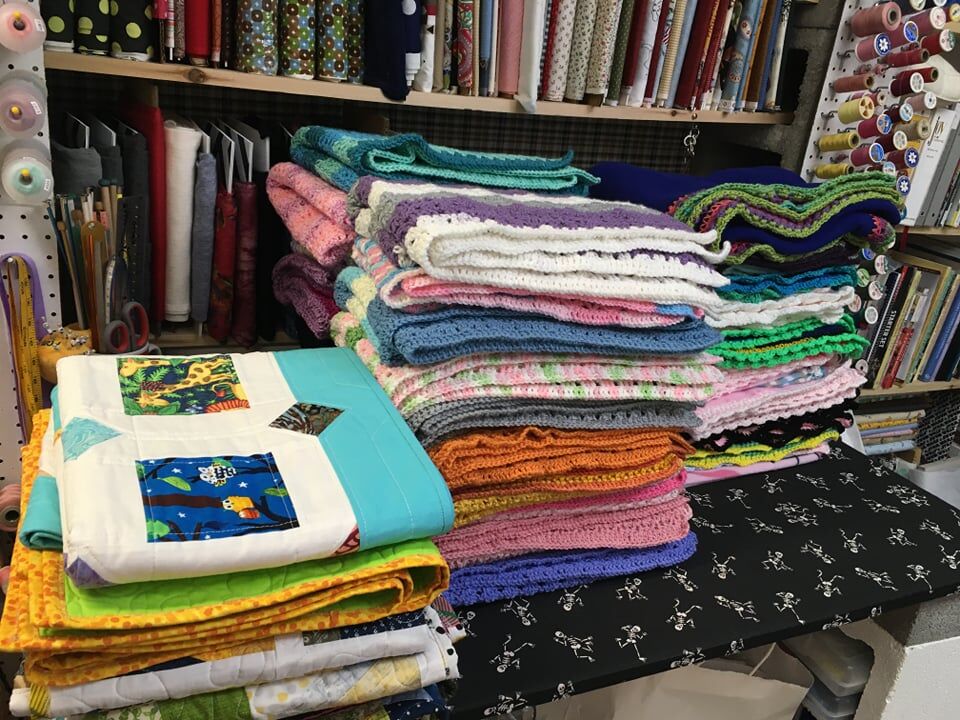 "Each of these tells a special story," Deborah Fillmer said, as she describes the handful of handmade quilts and blankets at her disposal.
Fillmer, the chapter coordinator of the Lee County chapter of Project Linus, had recently dropped of the blankets at East Alabama Medical Center.
Project Linus - named after Linus from the Peanuts comic strip - is a global non-profit organization that provides new, handmade and washable blankets and afghans to children up to 18 years old who have experienced trauma. 
The Lee County chapter, founded in 2016, serves Southeast Alabama. This year, Project Linus has focused its efforts on children at East Alabama Medical Center, saying it's even more important to provide comfort to those in need during the pandemic.
"Having less contact with people, it helps kids feel better if they have a blanket to hold on to especially now that we are starting to get into the cold season."
The blankets, made by "blanketeers," are given to local hospitals, abuse centers, emergency medical services departments and offices that are likely to come into contact with the children. November through February is Project Linus' biggest season, Fillmer said.
Fillmer, who has been sewing since she was five, sees the organization as a way for people to easily impact their neighbors.
"I can't tell you the expression a child has when they get a blanket that they're told is theirs to keep," Fillmer said. "A simple blanket made in two hours can touch someone's heart forever."
Fillmer, who annually has blankets shipped to her to distribute, sanitizes the blankets to ensure they are safe for the recipients.
"I take them outside and spray them down to make sure they are safe," Fillmer said.
Fillmer and other blanketeers have taken to making face masks during COVID-19. Fillmer says she has made over 350 masks and plans to continue making them.
"Quilt making takes time and discipline, so having the steady and reliable escape can be so simple yet needed for a person who has gone through or is going through a scary experience," said Melanie Savas, senior in human development and family studies.
Accepted blankets must be homemade, washable, free of pins and from smoke-free environments for allergy reasons.
Local drop-off locations are Cornerstone Church, located at 2123 Hamilton Rd., and the Opelika Sewing Company, located at 3305 Pepperell Pkwy.
Fillmer said the Lee County chapter has received and delivered over 2,000 blankets in its three year existence. Nationally, eight million blankets have been put in the hands of children in need.
"It's incredible that there are that many people making blankets – and it's also unfortunate that there's that much need," Fillmer said. "It's a great thing to do as a community group or youth group as a service project."
Individuals can donate to Project Linus by making a blanket or blankets, donating materials and/or monetary donations. It is also possible to donate on the Project Linus Facebook page at www.Facebook.com/ProjectLinusAuburn.