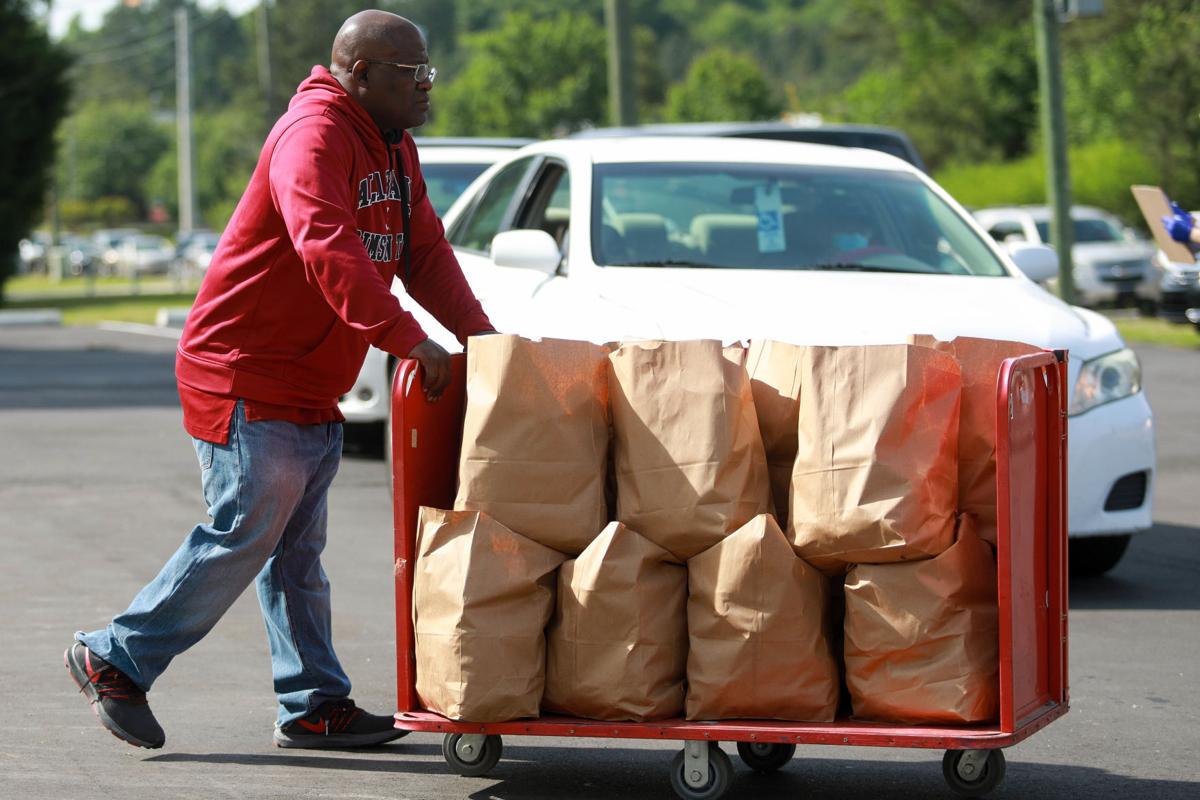 A public hearing on the allocation of community block grants was held recently in Opelika's municipal court building. As an "entitlement," Opelika receives funds for the grants from the federal government through the Department of Housing and Urban Development.
"We're the smallest of entitlements," Lisa Thrift, city community development administrator, said. "As long as Congress passes the budget, we're going to get an allocation. That allocation varies 1-to-4 percent every year [depending on the total budget], but we know we're going to get funded as long as we're part of the program."
Tuesday's public hearing was to present a draft of how the grant money will be spent for the 2020 allocation year, beginning Oct. 1. The allocations are separated into the following categories: public services, public facilities, housing services, rehabilitation and administration.
This year, the city is expecting to receive just over $271,000 in community development block grant funding. Funds allocated to administration can't exceed 20 percent of the total budget, and public service allocations are capped at 15 percent.
Under public service, three non-profit organizations could share the $40,767 CDBG allocation: Lee-Russell Utility Assistance ($14,947), East Alabama Food Bank ($22,320) and the Domestic Violence Intervention Center ($3,500).
For housing services, $46,662 would go towards emergency home repair, and $40,000 toward home ownership assistance. Rehabilitation's $30,000 allocation will go toward Main Street Opelika's Facade Grant Program.
Public facilities and administration will receive $60,000 and $54,357, respectively.
Feedback on the budget draft focused on the public services allocations, specifically the possibility of using them to address the homeless population.
Thrift explained that sufficient data would have to be collected for the city to develop a plan for the homeless population. One Voice, a homeless shelter preparing to open its doors in the next month, applied to receive public service funds but were denied since the amount they asked for exceeded the amount of the total allocation.
Erica Baker-Norris, city council representative candidate for Ward 2, was present during the hearing and spoke in favor of finding a way to assist One Voice using the CDBG funds.
"I really think this is an opportunity for the city of Opelika to show up," she said. "We help small businesses. Let's help small organizations."
From here the city's administration will go back over the budget, taking into consideration the notes given during the hearing. The final draft will be presented to the city council during its Aug. 4 meeting for its approval.
Get local news delivered to your inbox!
Subscribe to our Daily Headlines newsletter.