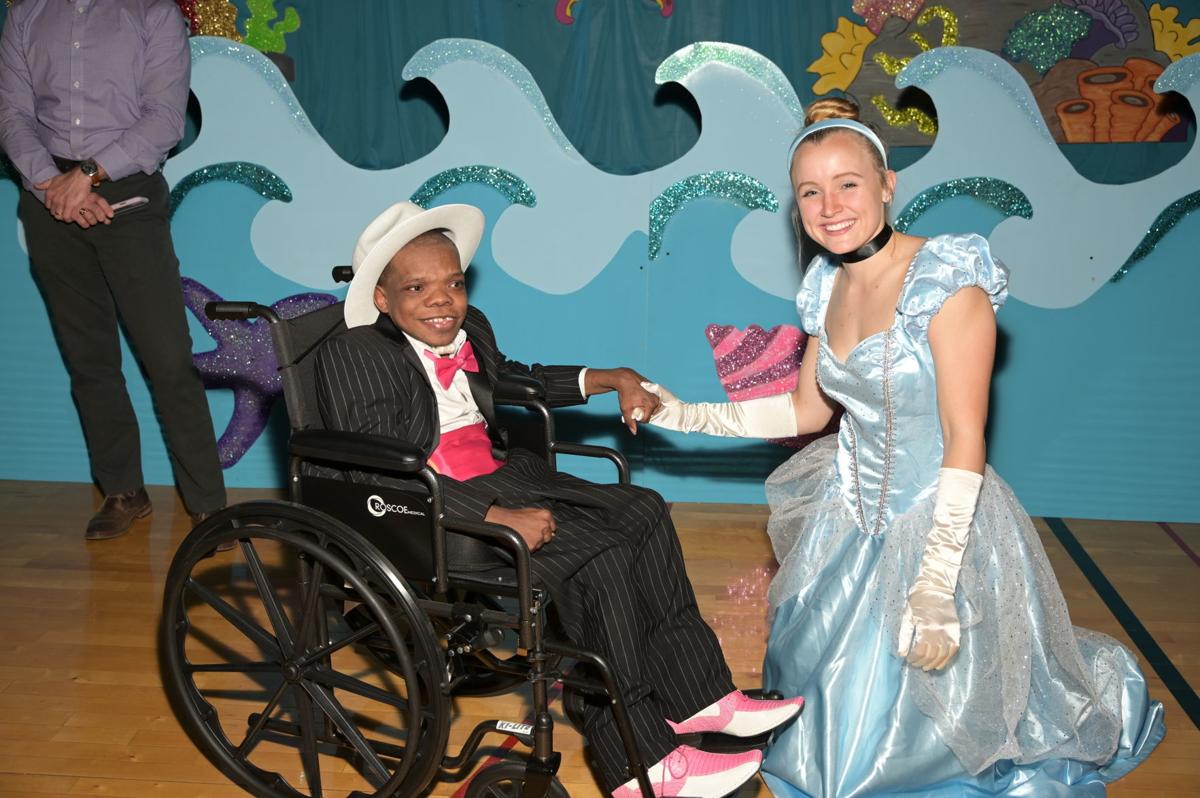 Cameras flashed and cheers echoed throughout the Opelika Sportsplex recently for the third annual Shine Prom.
The Shine Prom is a unique event for Auburn, Opelika and Lee County residents with special needs by giving them a chance to be the King or Queen of the night.
The event started with a limo ride to a red carpet walk with dozens of volunteers, high school students, athletes, Auburn Mayor Ron Anders, Auburn University Baseball Head Coach Butch Thompson and former Auburn and Major League Baseball players Tim Hudson and Gabe Gross welcoming the guests.
Many guests rode in the limo with a volunteer who is specifically matched with them before the event. Others received a buddy in the Sportsplex to dance the night away with.
Some guests came with one another — and huge smiles on their faces.
"Shine Prom is one of the most meaningful and joyful experiences I've ever been a part of," Anders said. "It was wonderful to see the excitement in the eyes and smiles on the faces of the guests. It's pleasing to see our community support these special families."
Dinner for guests — ages 13 to 73 — was provided by Chick-fil-A, one of the sponsors of the event.
"Shine Prom is a comforting and safe environment for special-needs families where they can let go of any inhibitions because everyone there understands and loves on each other," said Melissa Mullins, whose daughter attended the prom with her boyfriend.
Partygoers were given boutonnieres or corsages and danced away. There were also games that the guests could play if their feet tired.
"I've loved every second of being a buddy for the past two years," said volunteer Katie-Claire Pinkert. "It's such an incredible way to bring the community together. The joy on everyone's faces is so contagious."