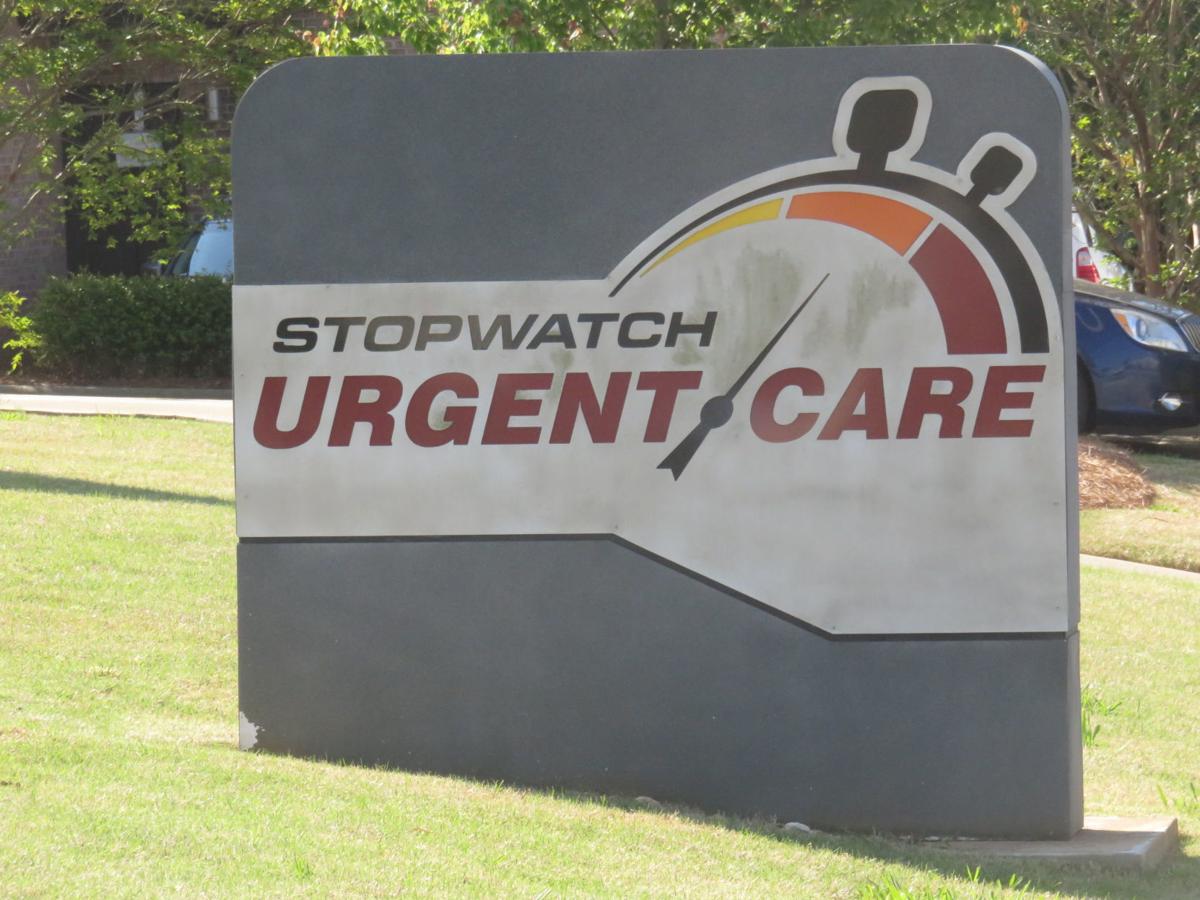 The Stopwatch Urgent Care locations in Opelika and Ladonia are now offering mass COVID-19 testing.
Urgent Care chief medical officer Dr. Kyle Adams explained the testing is recommended for those with symptoms as well as others who are asymptomatic but think they may have been exposed.
The urgent care has partnered with Stone Clinical Laboratories in New Orleans to receive as many test kits as it needs.
Adams said the urgent care is getting results back in three to five days, but the lab is purchasing two testing machines that should speed up that process.
"I think this is going to be really invaluable for our community. There's no way to stop the spread of the virus if we don't know who has it. The only way to know who has it is to get folks tested," he said. "What we're seeing is that so many of these cases are very mildly symptomatic. Not everybody is so sick that they're going to the hospital, and many people just think that they have a sinus infection or a cold or something like that because that's how it feels.
"Then we test them and it comes back positive, but they've been out in the community and spreading the virus without even knowing about it.
"That's why it's so important that we up our testing volume and make sure that all of these folks are getting tested and know exactly what they have. That way we can make sure we're flattening that curve and make sure that this virus is not continuing to be spread around in our community."
Anyone interested in being tested can register at stopwatchurgentcare.com or do so when they arrive at the clinic, at which point a staff member will come to their car and register their information.
All patients will wait in their vehicles in order to avoid potential contamination, and when it's their turn to be tested they will receive a text message to come to the pavilion tent that is set up outside the urgent care.
As far as the financial cost, Adams said anyone with insurance will have nothing to worry about.
"All the insurance companies are paying for COVID-19 testing and visits at 100 percent," he said. "Anybody who has insurance and comes in to get a test will have no copay. There will be no responsibility whatsoever to the patient."
Stopwatch Urgent Care's two dedicated COVID-19 testing sites are at 151 N. 20th St. in Opelika and 3838 Highway 80 in Ladonia.
The urgent care's two other locations in Auburn and Phenix City are designed for well patients who are suffering from other ailments such as minor illnesses, broken bones or lacerations.
Adams said that he and the rest of the management staff have been working for weeks to find a lab to provide the tests they needed, and after a few potential leads didn't work out Stone Clinical Laboratories came through.
"We want employers to send their employees to us," he said. "We want the police officers and firefighters who are going into people's homes and potentially coming into contact with this thing to all come in and get tested — especially if they're showing any symptoms but even if they're not and want that reassurance. We are here for them. We want to be able to do everything we can for our community."