In a community near Lee-Scott Academy, an elf named George visits each year around Christmas time.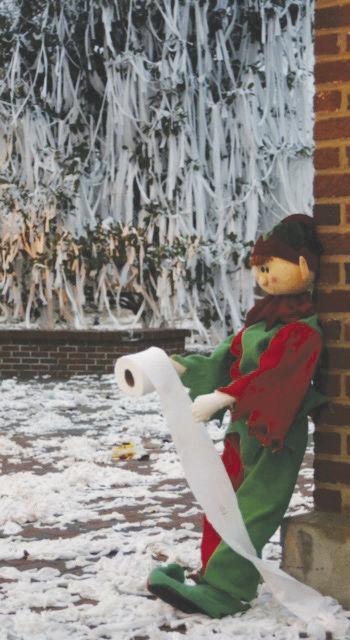 About eight years ago, George first began visiting when area resident Missy Martin's oldest of three children was about 10 or 11 years old. George came back in following years for the younger children, but now that they are grown, George makes his annual trip for the community.
"We joke if I ever sell my house, whoever get it is going to have to let George visit every year because he just seems to have become a staple," Martin said.
The elf usually makes his appearance the Monday after Thanksgiving and stays until a few days before Christmas so he can return to the North Pole to help with the "final Christmas push," Martin said.
He can be seen in the family's front yard or somewhere along Academy Drive in Opelika.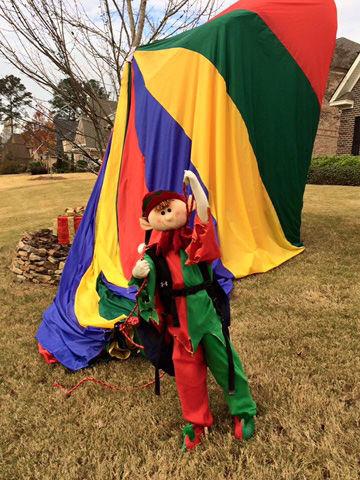 George is a huge Auburn University and Opelika High School fan. He also likes to hunt neighbors' reindeer decorations, fish, eat, sell lemonade, play games and occasionally help set up holiday decorations.
"I appreciate him decorating the yard," Martin said. "That saves a lot of time."
Standing at three feet and eight inches tall, no adventure is too big for the elf. George has "dropped in" by parachute on at least two occasions. Another time, George dressed as Darth Vader to join the Star Wars decorations set up down the street.
But no matter the day or the activity, George has a permanent smile on his face.
"Mainly he's happy and likes to watch everybody go by," Martin said.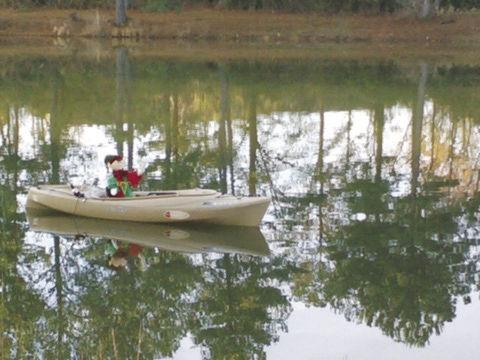 Martin occasionally receives letters, mainly from children, which include drawings and express appreciation of George and his daily shenanigans, she said.
A recent note led with "Dear awesome person," Martin reflected.
"It's been fun," Martin said of the elf. "So, you know, when people like it you feel like (you should) keep inviting him back."​