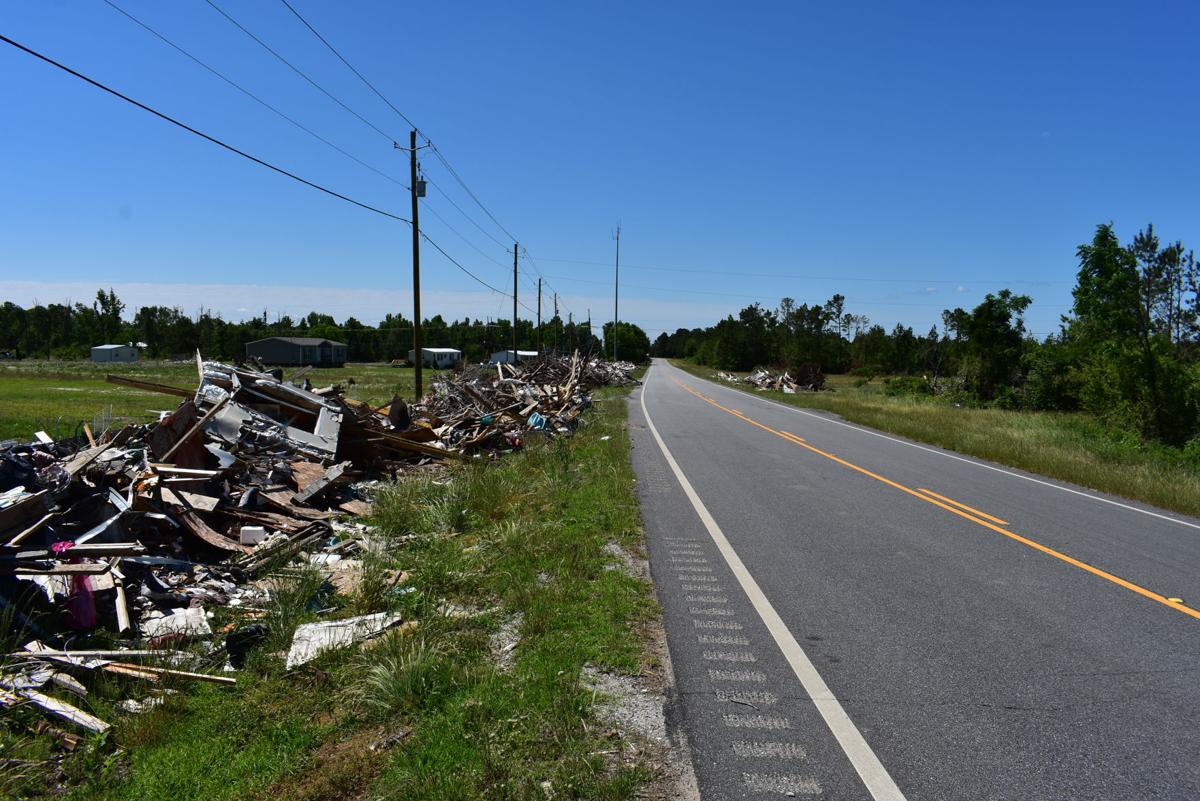 The Lee County Commission has allotted storm survivors about a month to collect their remaining debris to be extracted on county rights of way before the removal service conducts a final pass.
"In talking with our monitoring group Tetra Tech and debris removing contractor KDF Enterprises, we feel we are nearing the end of the second round," County Engineer Justin Hardee said at last Monday's commission meeting.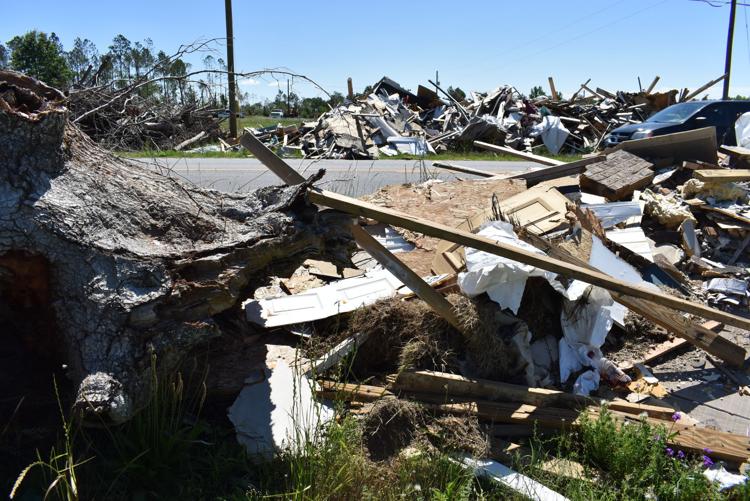 Starting Monday, June 17, the monitor and contractor will begin the final sweep to remove debris in Beauregard and Smiths Station, two areas affected by the March 3 tornadoes.
"That would be the day we would start," Hardee said. "The contractor would be notified. They would start work, picking up on county maintained roads June 17. We'll have a list devised and a work schedule coordinated with the contractor, and when they finish a road, they will check it off. Our contractor will not go back to that road."
According to Hardee, when Tetra Tech and the Lee County Highway Department have verified the contractor's extraction of rubbish on a right-of-way, residents cannot request further debris removal services from the county.
"If citizens call and say, 'You've missed some. You need to get this. I brought this back out,' they are going to be told, 'You missed the deadline. I'm sorry. You will need to dispose of that yourself, or have someone handle that for you. Our contractor has finished their pass on that road at this time,'" Hardee said. "That's the only way we can do a cutoff for this operation."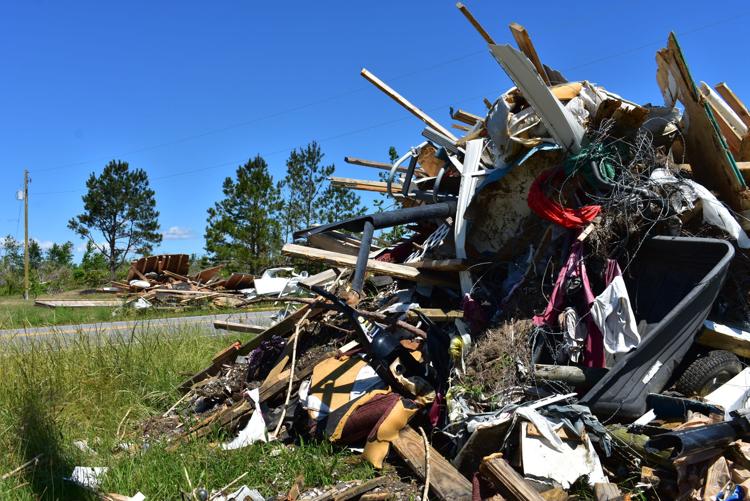 Concerned for survivors - suffering from injuries, loss and traumatic circumstances – unable to collect debris in previous passes, the commission will allow its contractor to wait a month before the final pass, giving residents time to gather the debris, Hardee explained.
District 4 Commissioner Robert Ham said having a deadline will not be popular among some residents, but there are benefits.
"By doing the cutoff for a month, that stops the taxpayers from having to pay," Ham said. "That's the easiest on their wallet, and it gives the citizens plenty of time, during the good weather that we have coming up, to go ahead and complete what they need done. I think everybody wins on doing it that way."
After the deadline, debris removal will be Monday to Friday each week for efficiency, saving taxpayer money from the hourly pay of the monitors and the contractor's cost for each cubic yard of debris extracted, Hardee said.
Maintaining a checklist, the monitors, county highway department and contractors will check off each road in the final pass, and once checked off, the contractor will not return to extract more debris.
"It usually takes about four loads a day, so depending on the material, we can probably do a third pass if you double what you saw," said Chad Harrison, KDF Enterprises, LLC, spokesman. "It would probably (take) a week to 10 days."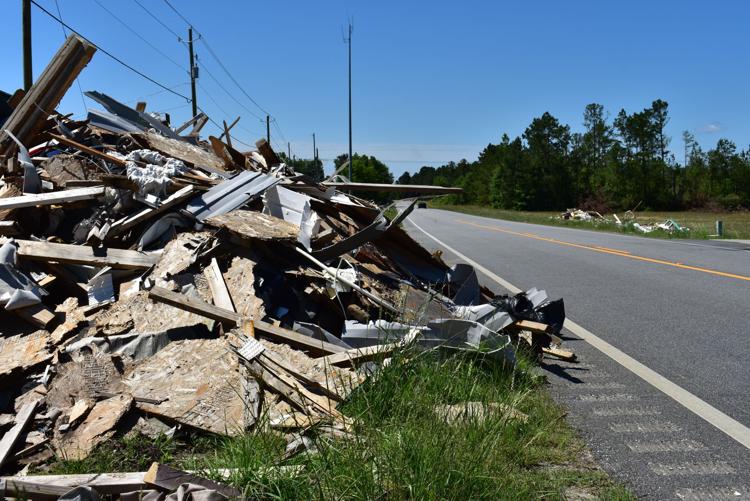 After signing an agreement with the Alabama Department of Transportation, one exception in the recess will be a debris extraction from state rights of way such as Alabama Highways 51 and 169.
"They would use a part of that down time to focus on getting this debris picked up on Alabama Highway 51, so the contract will not wait until June 17 to begin," Hardee said. "The contract would begin immediately once executed, and it would begin on Alabama Highway 51 and 169. Once that debris is picked up, they would be gone and off the county roads until June 17."
Alabama Emergency Management Agency spokeswoman Kelley Alexander said the state will pay 12 and a half percent for debris removal on state rights of way as part of a 25 percent local match, designated by the Federal Emergency Management Agency, for Lee County to pay.
"In nine weeks, it's incredible how much debris has been removed," Ham said. "Our contractors have done an excellent job, and having a chance to be there, watching how they were conducting their job, they did it excellent, safely and efficiently. We very much appreciate them."
Get local news delivered to your inbox!
Subscribe to our Daily Headlines newsletter.