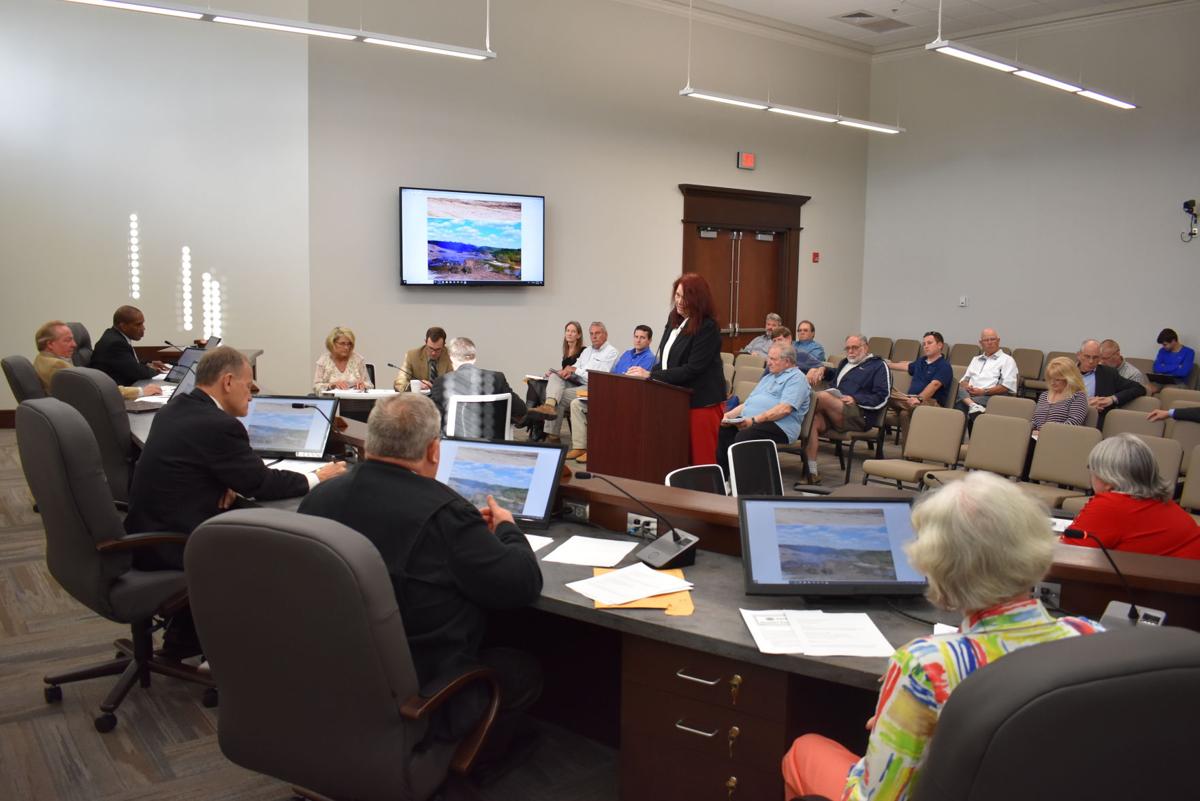 As FEMA prepares to leave Beauregard and Smiths Station, the Lee County Emergency Management Agency is collaborating with other organizations and agencies to rebuild homes, provide donations and establish long-term recovery efforts.
"The donations were immediately pouring in, and we wanted to capture that," Lee County EMA director Kathy Carson told the Lee County Commission this week, referring to the extensive amount of donated items received after March 3. "Even if the donations didn't have any use for citizens right now, they will eventually have a need for appliances and furniture as we begin to rebuild, which we are in the process of doing now."
Carson expressed her gratitude for the first responders and the 200 FEMA representatives' actions to provide assistance to more than 660 registered survivors, receiving more than $700,000 in total housing assistance and an estimated $140,000 in total for other needs assistance.
"We have had 12 individuals within our community that have received the maximum award, and that total is $482,296," Carson said. "The eligibility rate, so far, is 19 percent. That's not unusual because the first thing that FEMA does is look at whether or not you have insurance."
As FEMA closes its disaster recovery centers Saturday, a long-term recovery effort has been established in collaboration with the local EMA and East Alabama Medical Center known as the MEND Organization, Carson said.
"We have begun to lay the foundation, and we have the MEND Organization partially formed," Carson said. "This is a collaboration of entities, foundations and money - state, federal, local. It's donations from relief groups all across the country and the clergy. Everyone is involved in this, and I'm really hopeful that we have a good chance of putting our community back to some new normal."
With a long-term recovery committee formed, the Beauregard volunteer reception center at Windmill Acres has closed, but the Smiths Station Baptist Church volunteer reception center will be open weekly, Monday to Saturday, from 8 a.m. to 5 p.m. EST.
"We do still have a contingency for individuals wishing to volunteer in Beauregard," Carson said. "They can directly call the Lee County EMA at 334-749-8161. We have a lot of things we can put them to work doing. We are still working with 2-1-1, collecting needs, and if someone has a need, pickup or something that involves people, we can get them out there directly to the people."
According to Carson, the EMA's Emergency Operations Center will revert back to its daily operations but maintain contact with survivors by utilizing 2-1-1 as the helpline to request personal items and conduct debris and stump removals.
"If they show up at one of the distribution sites, and they need something that we have in the warehouse that is not there, we can request that and make sure it's on the next truck down to that site," Carson said. "The EOC will continue to coordinate countywide donations and donations management activities."
The American Red Cross, staffed by more than 200 members, will continue its activities into next week, adding to approximate totals of 6,000 meals, 21,000 snacks, 300 cleanup kits and 6,000 tools served to more than 600 homes, Carson said.
"The damage assessment survey's current numbers are 226 homes completely destroyed, 136 with major damage, 245 with minor damage and 153 homes affected in some way," Carson said. "It could be something with their fence or anything."
At the end of Carson's update, the director recognized Smith and the EMA crew for their organization, collaboration with first responders and handling of media requests.
"She made Lee County shine through her organization of the media conferences," Carson said of Smith. "When people got on the ground here, they weren't seeing something they expected to see in Alabama. It was organized. She had to answer all the phone calls from 200 people lined up and wanting an exclusive. We are very proud of you, Rita, and I can't tell you how much I appreciate it."
Carson emphasized the extensive, exhaustive training Smith received. Smith attributed her success to her professionalism and knowledge as a public information officer.
"It is a pleasure to serve the citizens of Lee County," Smith said as tears streamed down her face. "My sister died during my training, and I had to stop. I promised her on her deathbed I would finish, and I did. I'm glad because we were able to help the citizens of Lee County look professional, like we knew what we were doing."
After Smith finished her statement, District 5 commissioner Richard LaGrand thanked the public information officer and expressed pride for her efforts.
"I would like to add how extremely proud I was of you," LaGrand said. "I got a chance to attend several press conferences that you were in charge of, and you were truly magnificent, professional and we truly appreciate you."
District 4 Commissioner Robert Ham also complimented Smith for her endurance and strength as she conveyed the traumatic events of the storm.
"Watching how you reacted to something that was so emotional for all of us and seeing how professional you were when things didn't go right, you jumped right in there and corrected them," Ham said. "There were times where I worried about you getting enough rest, but you just stayed right there, rock solid. You were hurting just like the rest of us, and I just watched the two of you work together so well at a time we needed you the most. Thank you."
Get local news delivered to your inbox!
Subscribe to our Daily Headlines newsletter.