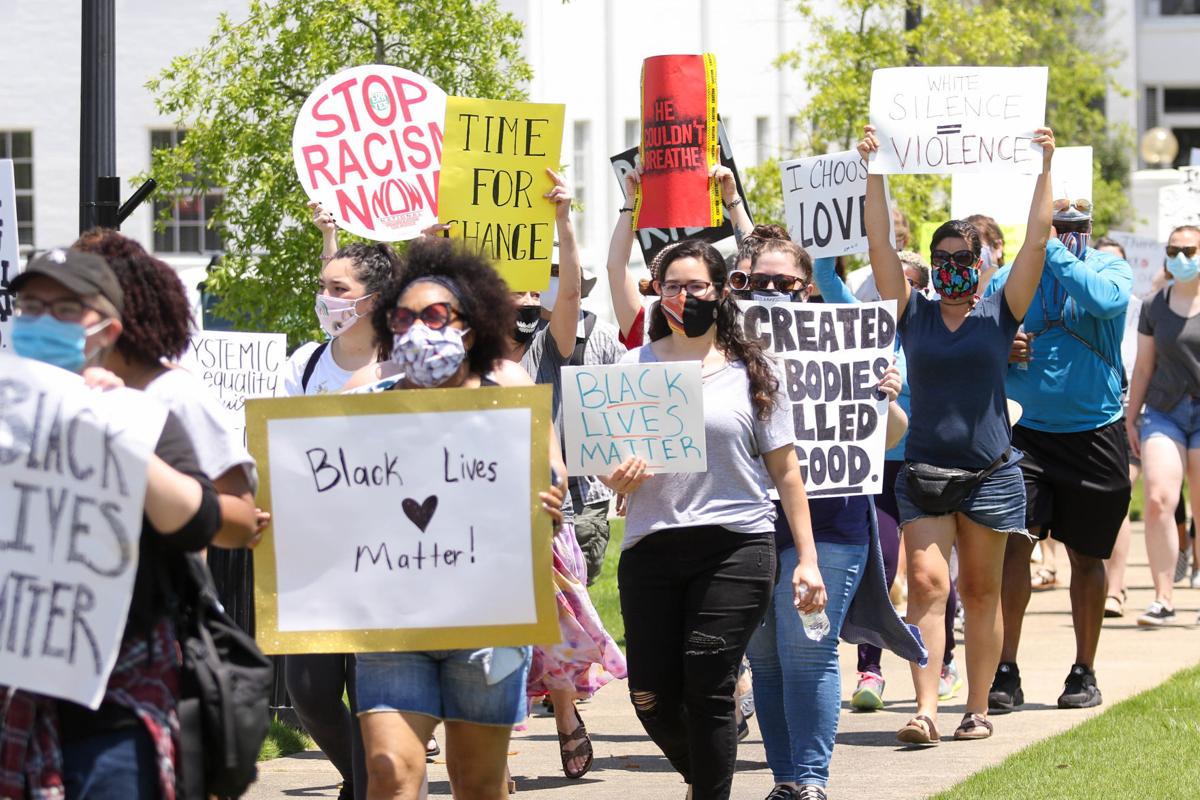 Note: This is the first in a series of columns intended to personalize understanding of the national storyline regarding racial tensions and discontent.
Chances are good that by now either you're sick and tired of hearing "Black Lives Matter," or you're filled with newfound hope that perhaps a major leap of progress can be made in the never-ending battle against bigotry and racism.
If "so what" in the headline suggests to you the former, it is exactly people like you a worldwide movement of protest is trying — begging, perhaps — to help better understand the pain and suffering that accompanies racism.
If "so what" suggests to you the latter, the newfound hope, then perhaps you're among the doers, or should be, in doing something more than holding up a poster or feeling good about yourself for hanging out at a protest.
Turn in your Bibles to the gospel of Luke.
Chapter 10, verses 25-37.
And if you've got problems with reading and understanding the red-lettered verses of Luke in the Holy Bible, then you've got bigger problems than trying to understand racism.
It's a great story, or parable as the Bible refers to it, about a good Samaritan.
Yes, it's wonderful that the "good Samaritan" was the only one of three fellows who came along and stopped to care for a man robbed, beaten, stripped of his clothes and left for dead on the side of a road, but Jesus had a much bigger point to make with this parable.
Jesus was a Jew and lived among Jews and preached to Jews, seeking to convert them to Christianity and a side of God that focuses on love.
Jews absolutely despised Samaritans. They saw them as "half-breeds," both in life and spiritually, and had no qualms about being hostile toward them.
Yet, there Jesus the Jew was, making the Samaritan the hero of his story. Why?
Because love knows no boundaries such as race or nationality, and it was this Samaritan's loving heart that saved a man others ignored.
Blacks can't just count on a new and energized global movement via protest to end racism and solve the challenges they face with social injustice. Those fully engaged and better understanding of what needs to be done realize that.
That is not the personal viewpoint of this white journalist pretending to know what it is like to be black; it is the personal viewpoint of this journalist who has dedicated a career to fighting social injustice such as racism and seeing what works and what doesn't.
It is hard to win support for changing centuries of deeply engrained bigotry by closing the eyes to those who themselves have closed their minds. No, rather, it is by opening their eyes to what they do not yet see that then the pathway clears to opening their minds.
Peaceful protests that avoid the bitter challenges issued from anarchy, on the other hand, can be effective. But that's not enough. Attacking racism must occur on the personal level, and it must be a personal effort.
Baseball's racial barrier-breaker was the great Jackie Robinson, who after a magnificent career playing for the Dodgers spent the rest of his life deeply involved in various political circles of both Republicans and Democrats.
He constantly used his fame to bring attention to the need for blacks to better empower themselves, as well as be fairly and equally treated with the guaranteed rights to seek that empowerment.
Robinson also adamantly opposed radical ideals and violence such as that supported by the more militant-minded Malcolm X.
Instead, his approach was: To convince others to see his perspective, he needed to see theirs.
Robinson turned bitter racists on his early Dodgers teams into lifelong friends. Men who first met Robinson with cruel racial slurs later risked threats to their own lives in defending and standing up for him.
This "Black Lives Matter" movement will only be successful as it runs its course if the message is at some point issued, and heard, on a deeply personal level.
Alabama's estimated population in 2019 was 69 percent white, almost 27 percent black, according to the United States Census Bureau.
Blacks feel like a minority because they are.
Have you ever felt what it is like to be the minority in a crowd?
Try visiting a sovereign-inspired tribal ceremony deep in the heart of the Navajo Nation, or sitting in a circle for a Hindu tea ceremony, or camping with Bedouins on the soft sands of an Arabian desert.
I've done those things and it made me more understanding of the differences and respect deserved by my dear black friends at home. Yet, I can never fully relate to the pain they feel when facing social injustice or downright hatred just because of their skin color.
Whites stereotyping blacks is the most common form of racism I see. Education and economic empowerment are the best weapons blacks have for escaping such. Imagine that — just like it is for whites.
Riots and tearing down statues aren't going to make black lives matter more. Changing hearts can do so.
The nation is gripped in a story divisive for many reasons.
It's time we all get more personal with it.
Next in this series: Black Lives Matter... and so do cops.
Troy Turner is editor of the Opelika-Auburn News. He can be contacted at tturner@oanow.com and followed on Twitter @troyturnernews.
Troy Turner is editor of the Opelika-Auburn News. He can be contacted at tturner@oanow.com and followed on Twitter @troyturnernews.
Get local news delivered to your inbox!
Subscribe to our Daily Headlines newsletter.