Stuffing backpacks full of school supplies and other necessities, local churches and the Auburn Young Professionals prepared Thursday for Auburn-based Backpack International's fourth trip to Guyana, South America.
"I like to call it Christmas in July," said Oslyn Rodriguez, Backpack International, Inc. founder and president. "They get out of school in July, so literally, it's like Christmas. When these kids open these backpacks, there is so much excitement. These kids are happy to get toothbrushes, toothpaste and underwear. It makes it so worthwhile."
In 2015, the former teacher-turned-nonprofit founder traveled back to her home village in Guyana to celebrate her grandfather's birthday, and she was shocked by the rampant poverty within the village and a lack of writing materials, school supplies and playground for the youth.
Rodriguez created Backpack International to provide these necessities and share her faith.
"Guyana is the second poorest country in all of South America," Rodriguez said. "The unemployment rate is about 80 percent. I saw this tremendous poverty that I came out of, and I felt compelled to do something. I saw the only way to help students and children all over the world is through education, but where education stops, our faith takes us further."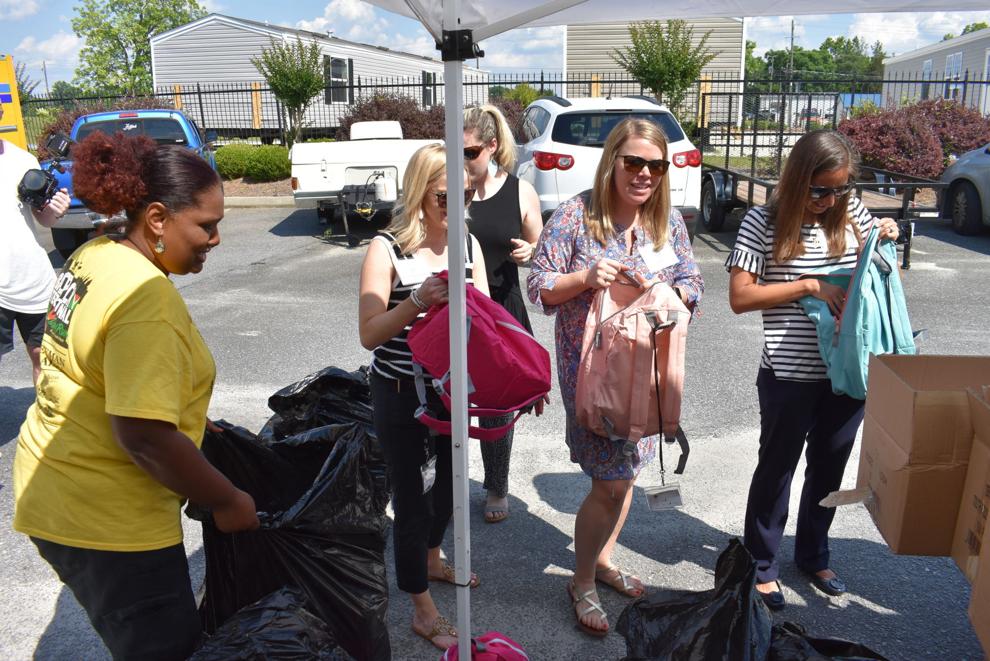 The Auburn Chamber of Commerce sent its Auburn Young Professionals to Rodriguez's Pack a Backpack event at Silver Eagle Storage to sort school supplies, books, linen, toys, hygiene supplies and Bibles into backpacks.
"Those are the main items we collect to fit in a backpack, so basically, it's about 20 to 25 items in a backpack," Rodriguez said. "These backpacks are stuffed, and they weigh about 10 to 15 pounds by the time we finish filling them. We are transporting a truck to Baltimore, Maryland. This truck will be unloaded into a shipping container. It has to arrive (today) by 3 p.m. to be unloaded."
According to Rodriguez, the organization has plans to build a resource center in Plantation Ross, the village where she was born. But without a structure to house the donated items, the backpacks will remain in the shipping container.
"My grandfather donated a piece of land, and I told him I wanted to build a resource center," Rodriguez said. "This resource center is going to be a place children can come to during the summer. In this community, they don't have a library. Almost any community you can find, you'll find a park or playground, so we want to put a playground there."
Because Plantation Ross has no library, Rodriguez ensures the backpacks have books and Bibles as an alternative activity, she said.
"I put books in there, so they can read during the summer," Rodriguez said. "They can pass them along until we get to build that library in Guyana. I want this to be a central place in that community where it helps the children and the adults. We can have workshops and extracurricular activities, so after we are gone, they will have a place to come to."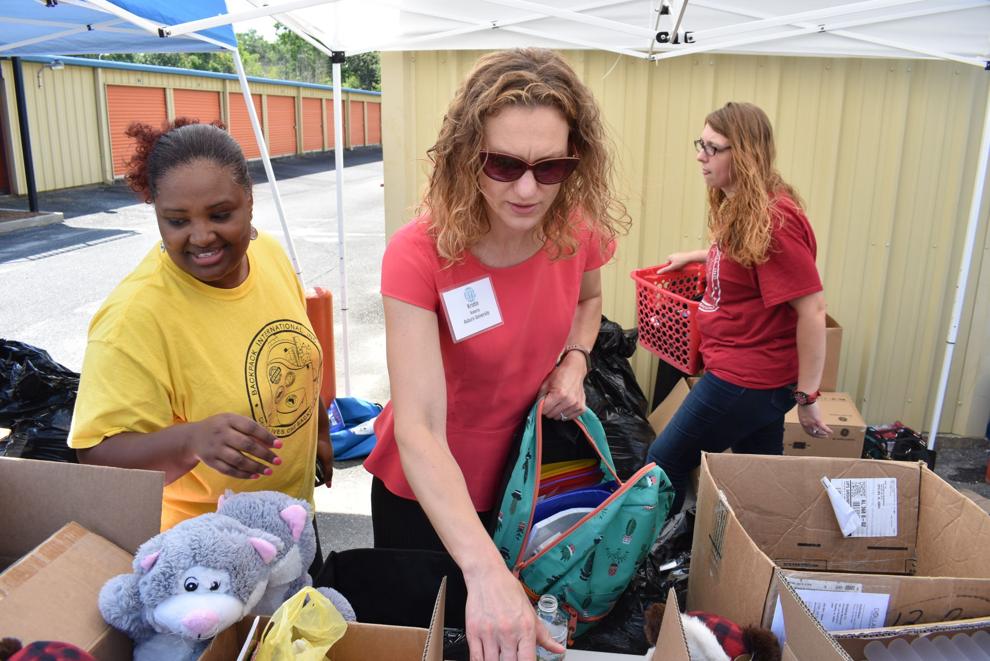 Collaborating with local churches, Rodriguez has given more than 1,000 backpacks within a total of four trips, and when they arrive Friday, July 5, volunteers will lead a vacation Bible school to share the platitudes of their faith, volunteer Traci Benefield said.
"We are helping Backpack International pack the backpacks, organize it and get everything they need for the mission trip," Benefield said. "Levi, my son, was interested in it, and I'm supporting his interest. It's such a great organization, and her mission is to reach out to all the different nations and children to bring the gospel and much needed supplies to them."
Rodriguez said Backpack International relies on donations and support from the local community. Individuals interested in volunteering or donating, can access the Backpack International website at www.backpackinternational.org to access the organization's social media accounts and signup for a newsletter to stay informed.