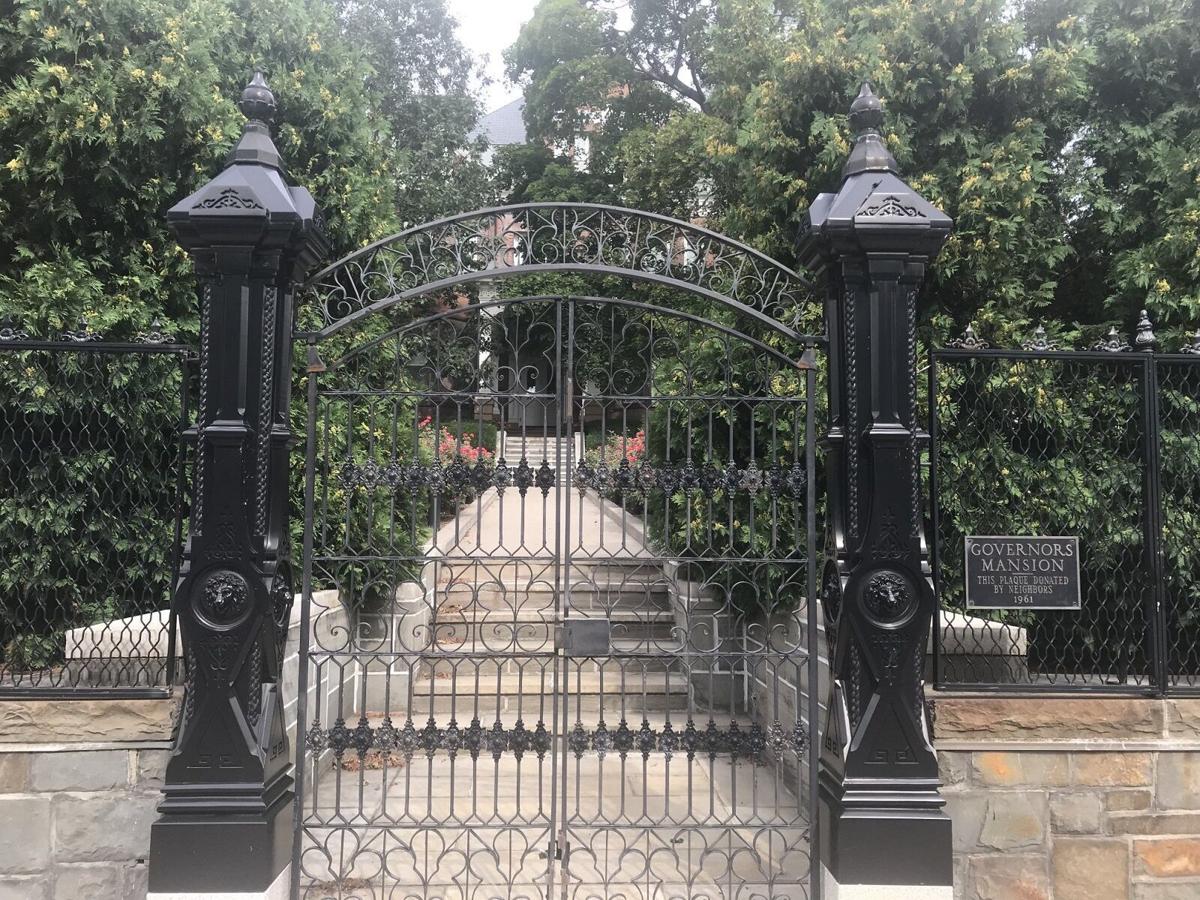 ALBANY – Abandoned by even his closest political allies, Gov. Andrew M. Cuomo on Wednesday found himself facing more and more serious legal problems as his once-mighty grip on the state continued to slip.
Under threat of becoming the second governor in New York history to be impeached, Cuomo was holed up at least part of the day at the Executive Mansion several blocks from the Capitol, where a plane overhead carried a banner demanding his resignation.
Meanwhile, supporters and detractors alike demanded he resign.
Though Cuomo offered no hint of resignation Tuesday, the possibility still looms as his own Democrats – without equivocation – joined the chorus that could end one of the most powerful gubernatorial reigns in state history.
The consensus among many Democrats around the state is that Cuomo will pull the plug and leave office before an ugly and very public impeachment process formally starts.
The news was grim throughout Wednesday for the embattled Democratic governor:
• In the morning, the politically powerful head of the AFL-CIO, a longtime and fierce Cuomo backer, said the governor should no longer remain in office.
• Shortly after mid-day, it became public that at least four district attorneys in the state have opened criminal probes of the governor and the sexual harassment allegations against him.
• By late afternoon, one of his staunchest defenders – state Democratic Party Chairman Jay Jacobs, who Cuomo put in the job – called for him to leave because he could no longer govern "practically and morally."
For now, Lt. Gov. Kathy Hochul continues to do the delicate dance she's been doing since the Cuomo scandal exploded in March.
"I believe the accusations," Jacobs said of the accusations by 11 women, nearly all current or former state employees, as outlined Tuesday in the scathing report by state Attorney General Letitia James.
Longtime union backers of Cuomo began calling for the governor to depart or face immediate impeachment.
"The first job of any elected official is keeping safe the people they serve. It is clear from the appalling findings of the attorney general's report, Gov. Cuomo failed to do that," said AFL-CIO President Mario Cilento.
"We fought for and won the very worker protections that were violated. There must be accountability without exception. Gov. Cuomo can no longer lead the state," he added.
The break from Cuomo by Cilento and his federation – which represents 3,000 local unions and more than 2.5 million New Yorkers – cannot be overestimated in its political importance at a time when Cuomo has not said, as of Wednesday night, that he has any plans to resign.
Unions have provided millions of dollars to Cuomo's campaigns over the years, and have provided thousands of volunteers making phone calls, knocking on doors and getting people out to vote on election day. Their influence has also helped Cuomo drive his policy and fiscal wish-lists over the years through the state Legislature. New York is home to one of the highest percentage of unionized workers in the nation.
Cilento's statement now makes it clear: Cuomo has lost the support of organized labor, a vital lifeline for the governor in the Democratic Party and a major reason for his political success.
Earlier Wednesday, the Retail, Wholesale and Department Store Union, which represents 100,000 workers, praised Cuomo for his work during the Covid-19 pandemic and his help getting a $15 minimum wage in the state and legalizing same-sex marriages. But James' explosive report released Tuesday, which alleged that he sexually harassed at least 11 women and broke federal and state laws, made it clear to the union that "we cannot ignore the facts" that Cuomo harassed women on his staff and created a "toxic" workplace environment.
"Whether Gov. Cuomo believes he acted maliciously or not, we cannot look the other way, nor should we," the retail workers union said.
"The conduct by the Governor outlined in this report would indicate someone who is not fit for office," Assembly Speaker Carl Heastie said.
Other unions also calling for Cuomo to go include labor groups representing transportation workers and the largest New York City municipal workers union. The New York State United Teachers union Tuesday said that Cuomo is "unfit" to remain in office.
The union breaks with Cuomo come after everyone from President Biden to state, federal and local Democratic and Republican officeholders said he should resign or immediately face impeachment.
The State Assembly on Tuesday said it was accelerating its impeachment probe of Cuomo, and looking not only into the sexual harassment allegations, but also claims that Cuomo used state resources to pen his controversial $5.1 million book deal about his response to Covid-19 last year and also into his handling and underreporting of nursing home residents who died from Covid-19 in 2020.
While many lawmakers are urging a rush back to Albany to impeach Cuomo, the Assembly – which has to act first to move against Cuomo – was seeking to wrap up its investigation of the governor that could result in an impeachment vote, if Cuomo doesn't first resign, sometime in early September.
If a simple majority of the 150-member Assembly vote to impeach, which would easily happen if the voting were held today, Cuomo would then be immediately removed from office pending a trial in the Senate.
The attorney general's report indicates Zemsky gave a lengthy deposition to investigators that largely backed up aide Lindsay Boylan's description of the governor's treatment of her.
Since the state constitution first created the office of governor in 1777, only one governor, William Sulzer in 1913, has been impeached.
A poll conducted Tuesday by Marist College found that 59% of New Yorkers believe Cuomo should resign.
The governor's legal troubles mounted Wednesday as three more district attorneys – from Westchester, Manhattan and Nassau – said they had opened criminal probes because of the locations where the alleged incidents occurred.
On Tuesday, the Albany County district attorney became the first to say he would use the report by James that Cuomo broke federal and civil laws to determine if criminal statutes were also violated.
On Wednesday morning, Cuomo's motorcade of SUVs was not seen parked in its usual place under a portico at the State Capitol. The governor has been using an office in the Executive Mansion several blocks away in Albany as the de facto seat of state government during the many days since the various scandals began erupting.
An explosive report accusing Gov. Andrew M. Cuomo of repeatedly sexually harassing female government employees has left the three-term governor seemingly facing a choice between resignation or impeachment.
A group of photographers was stationed across Eagle Street from the mansion, keeping an eye out for any movements by Cuomo.
Hours later, a plane was circling downtown Albany with a banner stating: "The report is in: remove Cuomo now." It was paid for by UltraViolet, a national women's rights group.
The scandal's impact was spreading even to the name of a Thruway-owned bridge over the Hudson River between Rockland and Westchester counties. A downstate Republican Assembly member, Mike Lawler, urged his colleagues to pass his bill renaming the Governor Mario M. Cuomo Bridge, a $4 billion span opened several years ago that the current governor insisted be named after his father, to the original span's name: Tappan Zee Bridge.