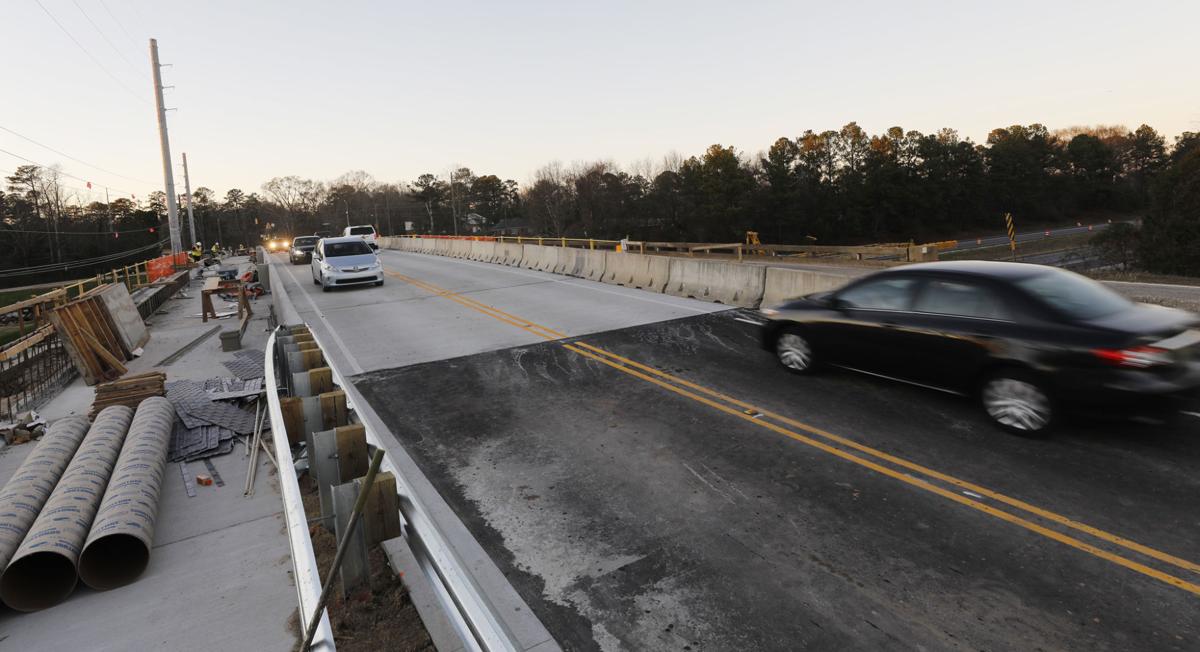 Traffic shifted from the old bridge to the new on Moores Mill Road this week, marking the completion of the first portion of the bridge and the beginning of the final phase of construction.
Workers will now begin demolishing the old bridge and constructing the remainder of the new bridge.
Construction began on the project in spring 2016 and is expected to finish in September, barring weather or other delays, said Alison Frazier, Auburn project engineer.
"As this phase of the project gets under way, we will monitor the progress and get an updated completion date if necessary," Frazier said.  
The finished bridge will contain five lanes of traffic, spanning Interstate 85 with two northbound and two southbound lanes and a left turn lane onto East University Drive.
Work is still under way on a multi-use path that will run over the interstate, extending a path that formerly ended at Grove Hill Road along Moores Mill Road and onto East University Drive.
Rolling roadblocks were placed along Interstate 85 on Tuesday when the new bridge opened and temporary power lines were removed. Frazier said other traffic delays could take place as construction continues.
"There will be some similar delays along the interstate once the new bridge construction begins," Frazier said. "During the demolition phase of the old bridge, closures along the interstate should be minimized."
Left turns from Moores Mill Road at the intersection of East University Drive are still restricted, and motorists are advised to use caution when traveling near the construction zone.