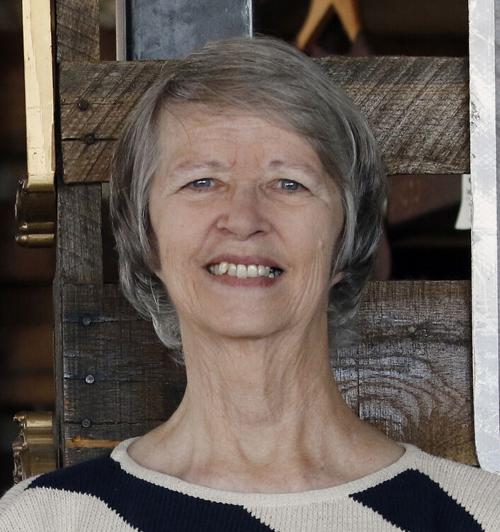 I was leaving the grocery store not long ago carrying more bags than I could handle comfortably. The automatic door opened, and I got about halfway out when it slammed shut, bashing my arm.
I should go back in there and tell the manager, I thought. If I were a vindictive person, I might try to sue, and I mentally patted myself on the back for being so considerate.
But, as my arm throbbed, I caught myself thinking about lawsuits and some of the absurd court cases people have actually won.
One that came to mind was the man who tried to climb a fence with his power lawnmower. Seems the mower was going full-blast at the time, and the man cut off some of his toes. He was outraged and sued Sears & Roebuck because they hadn't put a warning on the lawnmower saying you shouldn't climb a fence with the machine turned on. But, he won the case.
And there was the couple whose child was injured swallowing an open safety pin. They sued the manufacturer for not warning that, "Swallowing an open safety pin can be hazardous to your health." They won too, and I understand safety pins now carry that important warning.
Several years ago, there was the famous Doggie-Poop Case that was tried in Columbiana, Alabama. Clara Kizer's neighbors complained that she led her dogs to their property to relieve themselves. Mrs. Kizer's attorney-husband sued the neighbors saying it was the dogs' right to choose any spot they wished as a waste deposit station.
The case went back and forth between the Alabama Supreme Court and the circuit court for two years. Finally, a jury decided to award $90,000 to the neighbors whose property was wrongly and maliciously fertilized.
Of course, most of us remember the woman who sued McDonald's because the coffee they served her was too hot. She spilled some of the brew on herself, was burned, and went to court. She won thousands of dollars.
Such foolish cases not only waste valuable court time and money, they're also causing Americans to lose respect for lawyers.
A few years ago, I gave my Auburn University class a list of 10 occupations and asked them to rank them according to prestige. It turned out that "lawyer" was nowhere near the top, as I'd expected it to be. It had plummeted to the bottom.
The town of Monroeville, Alabama, erected a memorial in honor of Atticus Finch, the lawyer in Harper Lee's novel "To Kill a Mockingbird." Atticus, they say, exemplifies what a good lawyer should be — honest, courageous and dedicated.
Surely we don't have to look to fiction to find a good lawyer. There are plenty of hardworking, honest attorneys in every town. And it's a pity that a few rotten apples are spoiling the reputation of the whole profession.
The English essayist, Charles Lamb said, "Lawyers, I suppose, were children once." Maybe some of them never grew up.