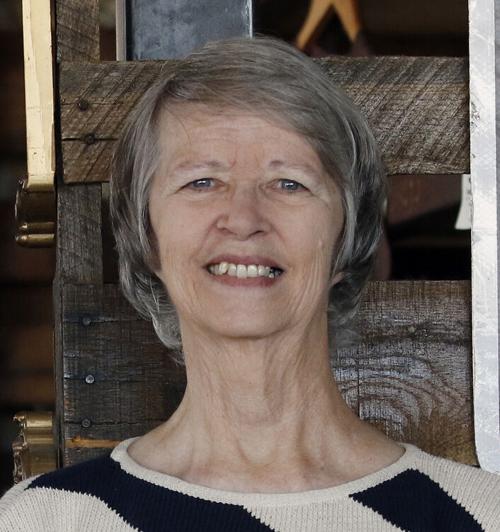 Back when my favorite exotic drink was Nehi Strawberry, I didn't know I was living a charmed and sheltered life.
These days I hear friends tell tales of mothers, grandmothers and aunts. Those women were gin-drinking, three-pack-a-day Camel smokers whose bawdy talk could make the hairs rise up on your neck.
I never knew my grandmothers. Mama and her six sisters were my whole encyclopedia of women. I was protected from talk of murder trials and back room abortions. My teetotaling family harbored no moonshiners. While others give accounts of aunts with cigarettes dangling from ruby-red lips, I never saw a woman smoking a cigarette, except in the movies.
I picture my childhood self, sitting on "Aint" Mary's back porch eating lemon ice-milk out of a big blue cut-glass bowl. There were no hushed voices passing along the latest gossip. No opening up locked trunks to let out secrets. No hints of scandal. I never heard "Ran off with…" "Born out of wedlock…" "Caught them down by…" or "Run out of town…"
And even though my kinfolk might seem dull and ho-hum, I wouldn't change a single thing about Mama and my aunts.
In the early 1900's when my mother was just a tiny girl, her oldest sister, Alma, decided to become a nurse. Her aunt was horrified, and told her, "Nice girls aren't nurses." But, her papa said, "I'll have you know my daughter can be a nurse and a lady." And if anybody was ever a lady, it was Aunt Alma.
Later Mary, Theresa and Louise followed her path and went into nurses' training. After WWI abruptly ended, Louise quit to go home and marry Furman who was fresh out of the fighting.
When my three aunts retired from nursing and lived in Langdale, they were known as "the Corbitt sisters — Miss Alma, Miss Mary and Miss Theresa."
Aunt Theresa doted on Pete, her parakeet. She insisted he talked, but nobody ever heard him. And she played the harmonica. "At least you'll remember me when I'm gone," she told me one time. I was surprised she knew she was quirky.
Aunt Jenny married into an upper-class Montgomery family. Her mother-in-law called her Virginia, because she thought Jenny sounded too common.
Aunt Ruby was what would now be called the Administrative Assistant to "Mr. Donald" Comer at Cowikee Mill in Eufaula. We all know that means. She more than likely ran the mill.
Mama, the baby of the 12 children, was a bit Puritanical. We weren't allowed to say darn, dern, dang, gosh or heck. And when we sang "War Eagle" the lines "give'em hell, give'em hell" were changed to "hit'em high, hit'em low."
I'm ashamed to confess that nowadays when I get riled up, I have to stop myself from coming out with a vehement rant of "darn, dern, dang and heck!!!"