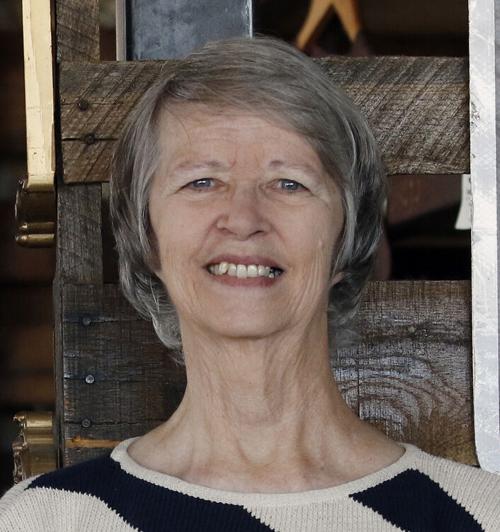 I came from a family of readers. Mama and her six sisters loved nothing more than a good book, and that DNA was passed along to me.
My evolutionary journey began in West Point, Georgia, with a few Rand McNally Junior Elf books. "The Taxi That Hurried," "Peter Pat and the Policeman" and "The Puppy that Found a Home" became as tattered and torn as "The Velveteen Rabbit" from so much loving.
I've been told that when I was 2 my sister came in the room and found me perched in my little red rocker engrossed in a picture book I was holding upside down. And, I told her matter-of-factly, "Get out, Beth, I'm reading."
I took weekend walks across the Chattahoochee River Bridge with my sisters to the Hawkes Library. Those were the days of wooden card catalogues and signing our names on Library of Congress cards. The library lady sat behind the desk in her wheelchair and stamped each book.
After we moved to Auburn, I graduated to chapter books. Mama took me to the Mollie Hollifield Jones Library on North Gay to browse, choose and check out. My first was a Lou Gehrig biography, and I've been reading ravenously ever since.
Somewhere along the way in my preteen days, Daddy gave me a year's subscription to the Junior Literary Guild where I got my first taste of the classics, "Little Men" and "Tom Sawyer." I recall devouring the Hardy Boys mysteries, but I'm pretty sure they weren't in the literary genre.
In junior high school, I discovered the Book-of-the-Month-Club. The mail order book club had started in 1926 and marched steadily into American homes. Until then, folks had little access to quality literature. The works of James Thurber, Carl Sandburg, Faulkner, Robert Frost, Hemingway and Steinbeck elevated Americans' reading habits.
As a teenager, I delved into those same novels, along with Agatha Christie mysteries. I read "Babar," "Winnie the Pooh" and "Paddington Bear" to my nieces and nephews. Later, we switched to "Charlotte's Web" and "Little House on the Prairie"
I got most of my books from that club until I discovered secondhand bookstores. Whenever I traveled, I'd search for an out-of-the-way cozy bookshop. I haunted Cup and Chaucer, Bookworm and Yellow Book Road. At home, the Book Rack on Opelika Road was my only option. I headed for the cluttered corner that was reserved for classics and bought every one I didn't already have.
Later, I was delighted when the Gnu's Room opened. And as long as it was there, it was my favorite place to shop. I'd creep along the aisles reading each title, take out a volume, read a few lines and blissfully turn the pages.
I still borrow books from the library and sometimes order a book from Amazon or download a novel on my Kindle.
It seems my biggest dilemma can be said simply on a T-shirt. "So many books. So little time."
Mary Belk lives in Auburn and writes a column for the Opelika-Auburn News.