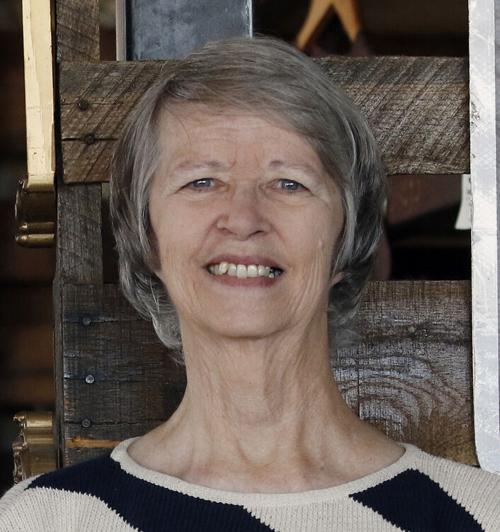 My friend and I were talking about our teenage days, and I'd gotten to the part about moving into our new house. "I finally had a room to myself," I told her.
"And you had your Princess Phone by your bed," she said.
I had to think for a minute. "I did have a Princess phone by my bed. How'd you know that?"
She laughed. "We all had a Princess Phone by our bed."
These days, chances are you don't have a landline at all. Surveys show there are more cell phones in the world than toilets.
Some changes come fast. Others creep into our lives so slowly we hardly notice. Alexander Graham Bell was awarded a patent for the telephone in 1876. For decades, folks called the phone company "Ma Bell."
Mama's family had one of the rare telephones in Eufaula when she was growing up. Her papa owned a general mercantile store, and he had a big wooden phone on the wall, gladly letting anybody with an emergency make a call.
When I was a little girl, we kept a small telephone table next to the staircase in our house on North College Street. The phone was the black, rotary-dial kind.
I remember the day the system switched from dialing O and telling the operator "Tuxedo 7" to dialing 887. Jane and I knew when it would change, and we stood by, staring at the phone with one eye and watching the clock with the other. At the exact minute, Jane picked up the receiver and held it so we could both listen, then dialed a number.
Our house on Cary Drive had a built-in cubbyhole with a telephone outlet. API had made an orange-and-blue phone for All-American end, Jimmy "Red" Phillips, and Daddy talked them into making him one, too. That phone sat in the foyer nook for 43 years.
After a decade of criticizing Bell Telephone, I moved to rural Virginia. For five years, I was stuck with Tidewater Telephone, sharing a party line with four young bachelors.
When my sister was visiting and needed a number for Duke University, the operator told her, "Ma'am, I can't find The Duke of University." I swore I'd never complain about Ma Bell again.
Back in Auburn, I was excited about answering machines and cordless phones. The first mobile phones were big, and had 30 minutes of talk time followed by 10 hours of charging. They were for the wealthy, but by the late1990s I was able to afford a cell phone that was small enough to slip into my pocket. That Nokia took me back to the days when Jane and I had two tin cans tied together with a long string, yelling, "Can you hear me?"
I've kept a landline, but my iPhone's always close-by. I love the look of the old phones, and sometimes I think it would be fun to dial a number again. But, the thing I really miss is having a phone book.
Mary Belk lives in Auburn and writes a column for the Opelika-Auburn News.