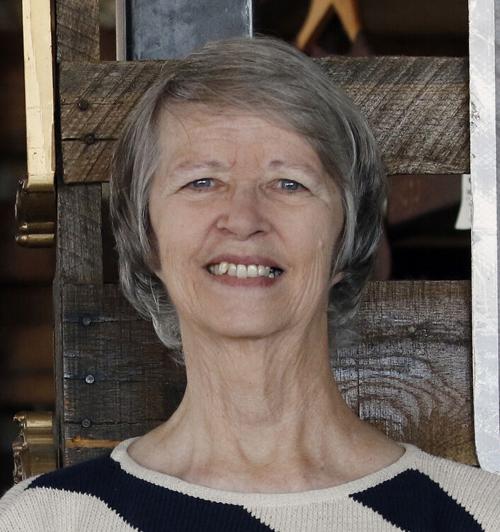 I don't recall Daddy ever sitting me down and passing along life lessons. But I do remember what he did. These are some of the things I learned:
» Laugh at yourself, not others. Daddy had a keen sense of humor. One Christmas holiday the whole Adams clan gathered at China Palace for supper.
When Daddy accidentally ate his fortune cookie, chewing up the fortune and swallowing it. He laughed along with the rest of us. And on the way home, he said, "I'm still kind of hungry. Can we stop and get a newspaper?"
» Be loyal. I always knew Daddy would take my side no matter what the circumstances —whether I was right or wrong.
» Sharing a meal is the best way to visit. We had special people eat with us from time to time, but we mostly got together as a family at the big dining room table. After Daddy died, it was a long time before anyone sat at his head-of-the-table place.
» Volunteer — serve others. Throughout his life, he was a Boy Scout leader, church youth leader, lay preacher and fundraiser.
There was a large group of old men at his funeral. "Cleveland was our Boy Scout leader," they said. And they divulged a secret. Daddy had always told us he couldn't even boil water, but they remembered his tasty camp stew 65 years later.
» Learn to play a musical instrument. As a teenager, Daddy played trombone in the Cowikee Mill Village Band. And when he went to API, he was in the marching band and the jazz band that evolved into the Auburn Knights.
» If you know you're right, don't be swayed by public opinion. When educators insisted the U.S. would change to the metric system, Daddy said it would never happen. He stood firm while it was taught to a generation of kids.
» If you get out-smarted, admit it and move on. Jane and I begged him to build us a swimming pool at our cabin. He said he would if we'd dig the hole.
So early one Saturday morning after he left for Atlanta for the day, Jane convinced the man Daddy hired to do yard work to spend the day digging. When Daddy got home at sundown and saw that he'd paid for the excavation of a huge hole, he laughed. And we got our pool.
» Be generous. He helped his children and grandchildren get through college and gave time and money to nonprofits.
» Have a dog. Our house stayed full of furry critters.
» Girls can do the same things boys can do. He taught Jane and me to drive nails and mix cement, practical skills.
Not long ago, I learned that those life lessons went beyond the days I spent with Daddy. One of the moms at Emily's gym said to her, "You're such a hard worker," and added, "You must have gotten that from your mama."