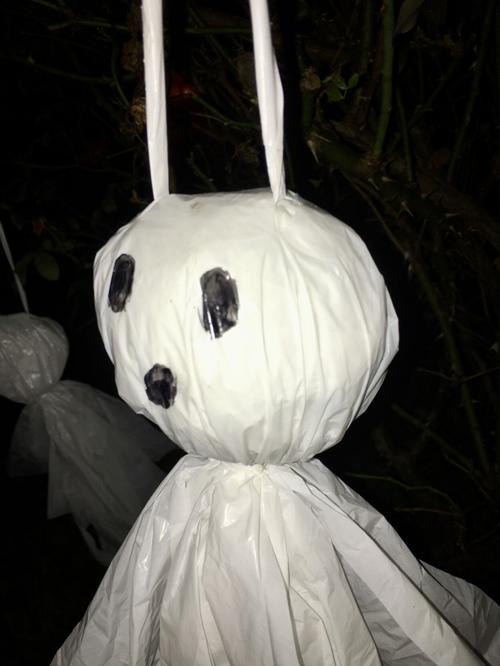 Kim, my ever-so-resilient wife, nearly suffered this tragic fate years ago, back in her preschool days. Reaching down with two little fingers to grab an acorn off the ground, she was absolutely clueless to the sheer deadliness she was exposing herself to.
That tiny, oval fruit of the oaks sure looked harmless.
It must have looked delicious, too. Sticking her tongue out, Kim gave it a lick, spurring her mother to lecture:
"Don't lick stuff like that! It could be poisonous!"
Dropping the acorn, a gasping Kim stared down at it, petrified. For the rest of the day and all night, she worried that death awaited her.
She swears her tongue had gone numb.
Miraculously, Kim survived - at least physically. The memory still haunts her, giving her consciousness a good spook when she least expects it, like recently when an acorn suddenly dropped from a tree and bounced off our car at the park, or occasionally when someone brings up peculiar things adults tell kids.
I can relate. I remember well, when I was a kid, how Mawmaw Sue Sanders once voiced her frustration about some women at church, remarking, "They got the devil in 'em!"
Instantly, my terror-stricken mind filled with visions of those seemingly gentle church women sprouting devil horns and tails, their eyes glowing yellow and fanged teeth bared as their hands transformed into massive, beastly claws.
I had no idea those ladies had it in 'em.
Gotta love a child's imagination, and the one that belongs to my 6-year-old son, Kaleb, is certainly exceptional. Now that we're in the Halloween season, Kaleb's mind has been preoccupied with all sorts of spooky silliness and other shenanigans.
This year, Kaleb says he wants to be a ghost. In fact, he wants me, his mommy and baby brother, Kason, to join him as ghosts. When asked if he's going to be the scariest ghost in town, he remarked, "Even more scary than that, Daddy."
Kaleb will make a fine ghost, but if he starts having second thoughts, I reckon he'd make a top-notch mad scientist as well. He recently used a small piece of cardboard to invent a nifty remote that can control people's walking and running speeds.
As one of his lab rats, I can vouch for its effectiveness.
Under his mommy's supervision, Kaleb also used a hot glue gun to attach random pieces of cardboard onto the flaps of an empty shipping box to create an impenetrable vault for his birthday money. My understanding is the extra cardboard gives the vault more padding.
Only a genius mad scientist would be brilliant enough to conclude that cardboard is far more secure than steel.
Apparently, cotton isn't too shabby, either. Back in the old days, a country man by the name of Orb used to collect and keep rent money in an old sock. He had no use for banks, or at least that's what some of the old folks who grew up in my hometown of Gordo used to tell me.
Now, if being a mad scientist doesn't strike Kaleb's fancy, he'd also make a great pest exterminator for Halloween. Lately, he's made a point to periodically take a spray bottle outside to treat ant beds with misty doses of water. Otherwise, he says we all risk getting "super scary bites that really, really hurt."
He's right. You can never be too careful when it comes to things like ants... and especially acorns.
Catch the latest in Opinion
Get opinion pieces, letters and editorials sent directly to your inbox weekly!