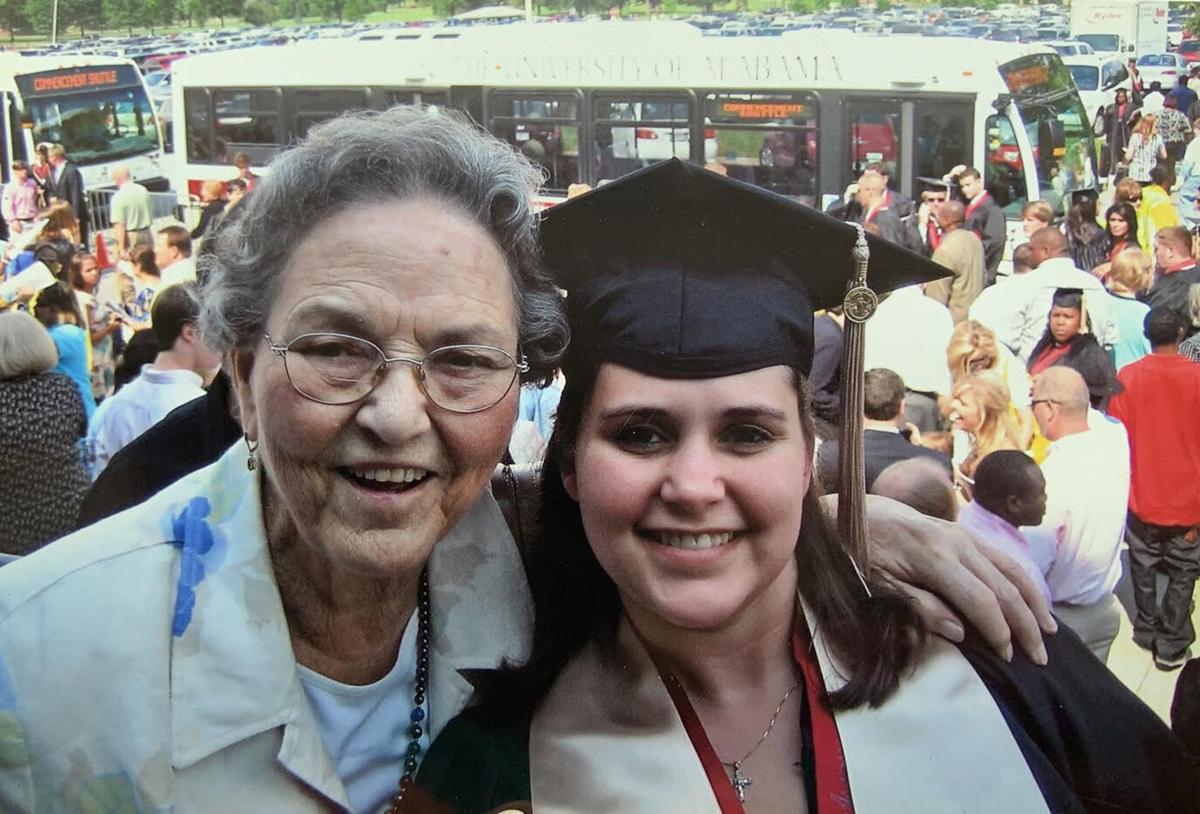 Few childhood memories compare to the sheer fondness of those that revolve around making homemade biscuits with a tenderhearted grandmother... Unless you're my wife, Kim. If that's the case, be afraid.
When she was 3, my wife played with cigarette lighters. Now, before too many eyebrows get to raisin', let me point out that she lacked the thumb strength to summon fire. Rather, she enjoyed making 'em twirl, like spinning tops or coins, on tables.
That is, until she nearly blew up the kitchen.
This happened one morning as she and her maternal grandmother, MeMe, made a pan of fluffy, buttery goodness. After volunteering her little fingers to help knead and cut out the biscuits, Kim grabbed MeMe's lighter and spun it like a helicopter blade as the oven preheated.
Soon it was cookin' time, and in went the pan. It seemed like a good ol' country morning on Smith Lake in Walker County - until a kitchen explosion sent MeMe dashing for the telephone. She called PaPaw at work and told him to hurry home.
She dared not open the oven.
This daring feat was left to PaPaw, who found the remains of the lighter amongst the hellaciously charred biscuits. No doubt, cigarettes paired extra well with coffee that morning.
Compliments of PaPaw's lighter.
Of course, given PaPaw's trademarked tenacity, it's a wonder he didn't force-feed himself at least one of those biscuits. No sense in letting them all go to waste, if you can help it.
In fact, my wife became well acquainted with her grandfather's tenacity when she lost her first tooth. Tying floss around the tiny wiggling bone, PaPaw assured a 6-year-old Kim that everything would be over soon, then gave a good tug.
Scoffing at the thought of defeat, and unable to untie the floss, PaPaw took a deep breath, flexed his muscles and dug in his heels. It's amazing he didn't yank Kim's jaw clean off, as the tooth at long last came out after many hard yanks.
For the rest of her childhood, my wife refused to leave her loose teeth unguarded. In fact, she never let her guard down around PaPaw when it came to anything, always fearing his brash personality and intimidating size, even though he'd never once laid a hand on her.
He never had to. His glaring eyes did enough.
MeMe, on the other hand, was infinitely gentler. Never without a kind word, MeMe was very nurturing and a staunch believer in the power of hugs. She was also a big believer in the power of food, always preparing big meals for not only family, but friends, neighbors and her church family as well.
In fact, the doomed biscuits that Kim massacred had been intended for the folks who worked with PaPaw.
MeMe also tended to stay up late, long after others had gone to bed, to talk with her granddaughter. Topics ranged from recipes to family dramas, or anything that offered glimpses into things going on in her granddaughter's life and the woman Kim was becoming.
Cups of Swiss Mocha instant coffee were always within an arm's reach, the sweet aroma intertwining with the sweetest memories.
Kim's grandparents also never went without a plentiful garden - or flowers. MeMe and PaPaw adored gorgeous flowers. The two once operated a florist shop, where they sold a variety of colorful arrangements featuring roses, daisies, tulips and lilies.
I reckon memories of grandparents are like flowers. They're the perfect remedy for putting a smile on your face.
Even the ones about losing biscuits and teeth.
Catch the latest in Opinion
Get opinion pieces, letters and editorials sent directly to your inbox weekly!