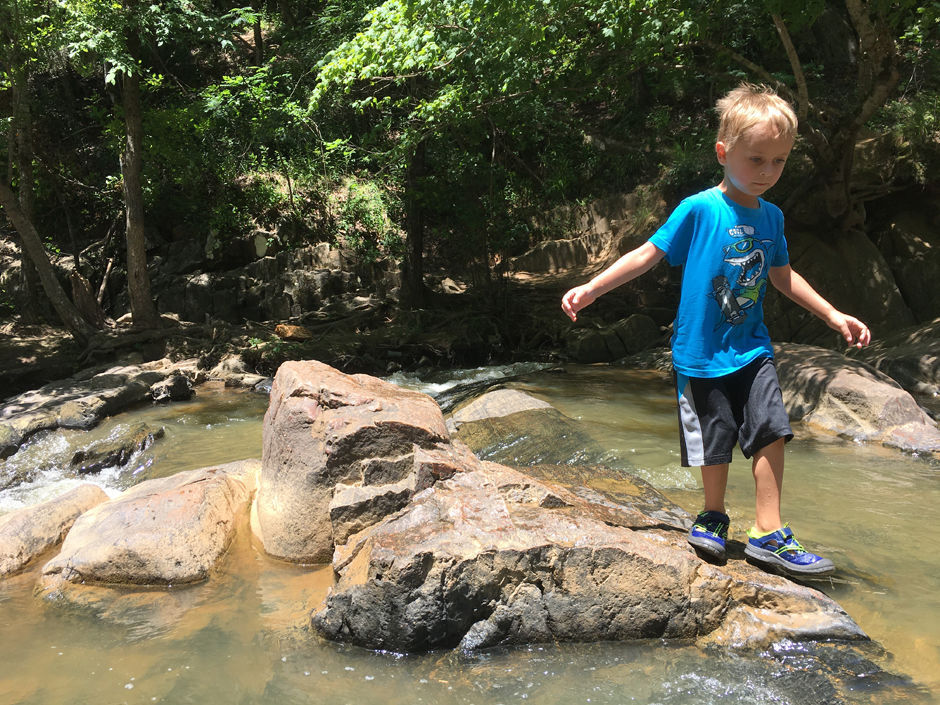 Ryder, my little nephew, couldn't take it anymore, absolutely couldn't stand the fact that he'd been condemned to endure the painstaking burdens of routinely writing the alphabet, coloring within the lines, and devoting his ears to storytime.
Above all, the whole thing infringed on his freedom of speech — or, rather, his tendency to speak freely.
From the start, Ryder wasn't a fan. His teacher quickly realized this, finding herself pitted against a rambunctious young'un with restless mouth and leg syndromes.
These conditions, especially the restless mouth, run in the family. Hayden, Ryder's older brother, was deemed "Most Inquisitive" during his kindergarten Honors Day ceremony, drawing applause from his gabby-gifted folks.
But Ryder took it a step further. A bold step. This happened on a day filled with multiple reprimands, and his clothespin could move no lower on the face-behavior chart.
Pressure mounted as Ryder refused to simply shut his trap and stay seated. Then, the inevitable eruption. His lip poked out and red eyebrows furrowed, Ryder abruptly countered his teacher's demand with perhaps the most piercingly sincere question ever posed by a kindergartener:
"What test do I gotta take so I can be DONE with school?"
Now, this all went down a couple years ago, and I'm not sure if they gave him the test. If they did, poor Ryder didn't do too hot.
He starts second grade this fall.
I reckon that's a good thing. If Ryder had aced that test, he'd have risked becoming ensnared in adulthood responsibilities a lot sooner than most folks.
I'd hate for him to have to grow up too fast, even though doing that very thing is all the rave when you're a kid. Best to enjoy childhood while you can.
Because time flies when it ought to walk.
This notion surfaced the other day as I watched my 5-year-old son, Kaleb, play in a creek. Hopping from stone to stone, he followed the current with a pair of hazel eyes that beamed with sheer captivation.
Almost instantly, Kaleb immersed himself in it, splashing about and dipping under, his laughter complementing the gentle breeze and sunshine. Periodically, he called out to his baby brother, Kason, whom he insists must learn to call him "Big Brudder."
Kaleb also never hesitates to tell me what all he's going to do when he's as "big" as me. These highlights include wearing big shoes, driving to work in a big car (i.e., something equivalent to a 2010 Kia Optima)... and, yes, he even aims to "stink like Daddy."
He'll get there. Until then, I'd sure appreciate it if time would rest its wings and just go for a stroll during special moments.
These include when Kaleb recently dug two little holes, one deeper than the other, in the backyard. The deepest is a "water hole," while the other is a "worm trap."
A bug enthusiast and collector, Kaleb takes all bugs' safety seriously. Lately, he's been on a worm kick ever since he dug some up, so he got his mommy to help him make two signs using construction paper to help issue warnings to his wiggly friends.
The sign posted by the water hole warns, "Don't go into the water! It's too deep!" The other, near the worm trap that apparently doubles as a shallow worm swimming pool, urges: "Don't go over there when the water is not in there. In just a minute you have to get out."
Kaleb doesn't want any worms to drown or dehydrate.
He's a big help to his baby brother, Kason, as well. One day, when Kason masters speaking sentences, he'll need to thank his Big Brudder for helping him learn how to properly hold a bottle. After all, Kaleb is the one who came up with the idea of sliding a couch pillow under Kason's arms to help maintain good leverage.
Kaleb also enjoys blowing raspberries on Kason's tummy, comparing their foot sizes and telling his baby brother to "stop growing." That last bit is something their mommy insists they both start doing: Stop growing. Not forever, but at least temporarily.
In the meantime, there's lots of enjoyment to absorb while doing things like swimming in a creek and setting fresh leaves afloat down the river. There are lots of rocks to pocket, sticks to collect and worms to catch.
No need to get in a big hurry.
Catch the latest in Opinion
Get opinion pieces, letters and editorials sent directly to your inbox weekly!