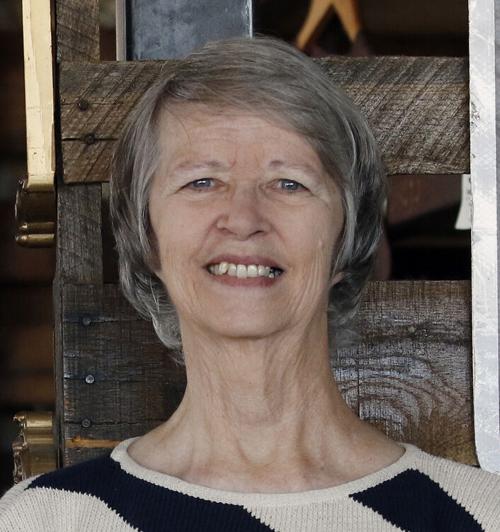 No offense to Noah Webster, but sometimes definitions can be misleading.
Take the word progress. It means to move forward, but what does forward mean? Some seem to think that forward indicates going on to something better, but that's not always the case.
If I'm standing on the bank of a sewage pond and take a few steps forward, I've gone forward but not to something better. Unless, of course, I was chased there by a warthog.
Seems that what we call progress can cover a spectrum of events. The good, the bad and the ugly. It all started with Adam and Eve. There they were in a lush garden, with food to spare and a few animals to tend.
One day, Eve put on her best set of fig leaves and batted her lashes at Adam. "I'm getting tired of eating from those same old fruit trees," she said sweetly. "Let's move on to that forbidden apple tree." And they did, so they were forced to move on east of Eden to the land of Nod where they had to work for a living.
Another experiment in progress backfired about 9,000 years ago when the Natufians settled down near modern day Amman, Jordan. As archaeologists uncovered this Neolithic village, they found homes with man-made white plaster floors. Plaster is an expensive taste.
Limestone quarried out of the hillside starts out black. It takes a substantial load of wood to roast stones producing raw plaster that is ground into powder and mixed with water to make the material they were so fond of.
Archaeologists discovered that 2,000 years later something went wrong. The Natufians stopped using plaster. Then they abandoned their village. It seems that their craving for plaster caused them to over-exploit the natural environment, using up the trees around the village.
Mankind's first experiment with settling down had failed.
Don't get me wrong. I'm not against change. But there's so much development. Our town is losing its face. Just how much razing can we do? How far up can our buildings go?
Not long ago, my cousin Marcie dropped by for a visit. "Let's go to town," she said. "Ride around for old times' sake."
I didn't want to curb her enthusiasm, so I agreed. We'd just gone over the railroad tracks on North College Street, and she was already looking puzzled. "I can't see Samford Hall," she said, rooting around in her purse for her glasses.
My Hyundai pointed north, but our nostalgic drive was already going south. I'd stopped for a red light on the corner of College and Glenn when Marcie's phone dinged.
She glanced down for a half a minute. When she raised her head, she said, "Where are we? I thought we were going downtown."
"We are downtown," I told her.
Marcie laughed. "No, really. Where are we?"
Mary Belk lives in Auburn and writes features columns for the Opelika-Auburn News.
Catch the latest in Opinion
Get opinion pieces, letters and editorials sent directly to your inbox weekly!