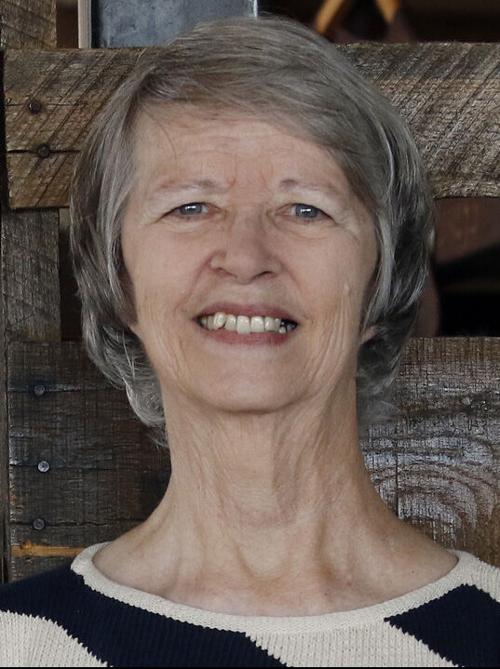 It was a dark and stormy night. And it just happened to be Halloween.
I sat near the front door with a plastic pumpkin full of mini-Snicker bars waiting for small ghosts and goblins.
Outside a light rain fell, and hints of looming inclement weather kept all but the very determined trick-or-treaters off the streets. That gave me plenty of time to think.
A few weeks before, my namesake granddaughter had asked me, "What kind of costumes did you wear?" She was trying to come up with a good idea for herself.
I hemmed and hawed, hoping to dig up something interesting to pass along, but the truth is, we didn't really do much trick-or-treating back then. I have one blurred vision of a fall night when Mama halved an old sheet, cut two eye holes in each and draped them over mine and my sister Jane's heads.
Armed with a pillow case, we headed out. But I don't think a single neighbor came to the door when we knocked.
My clearest memories of Halloween take me back to the front lawn of the Samford Avenue school grounds.
Every year toward the end of October there was a Halloween Carnival. The school was for grades 1 through 12, so the whole town showed up.
We bought long rows of tickets for chances at the "go fish" or ring-toss booths. I got as many as I could, then searched for lost stubs on the ground, because the point was to deposit the stubs in a box to vote for the candidate from your class for Halloween Queen.
The smells of those cool-air nights are easy to recall — popcorn and hot dogs, fountain cokes and cakewalk cakes. I remember the year I tried the baseball toss and won a huge stuffed bear. I was embarrassed to walk around with the prize, so gave it to the first little kid who came along.
The only time I went around ringing doorbells, was the year I trick-or-treated for UNICEF. Years later, my daughters experienced the glory days of door-to-door candy collecting. That was before a handful of disturbed people decided it would be fun to put ground glass in candy and changed Halloween forever. Now parents are warned to go with their children to the homes of folks they know, and to never take goodies that aren't sealed.
In Auburn, the rec department started collaborating with the city to make a safe environment for kids gathering candy. Downtown streets are blocked off on Halloween night so dressed up tykes can go store-to-store with baskets for treats.
Some churches have Trunk-or-Treat where there's a candy stash in the trunk of every car in the parking lot.
These days, with the ongoing pandemic, there won't be much doorbell ringing in my neighborhood. And there's only one thing I'll miss.
There's nothing quite so cute as a 2-foot-tall pirate or Princes Leia timidly looking you in the eye and saying, "Twick-A-Tweet."
Mary Belk lives in Auburn and writes a column for the Opelika-Auburn News.
Catch the latest in Opinion
Get opinion pieces, letters and editorials sent directly to your inbox weekly!