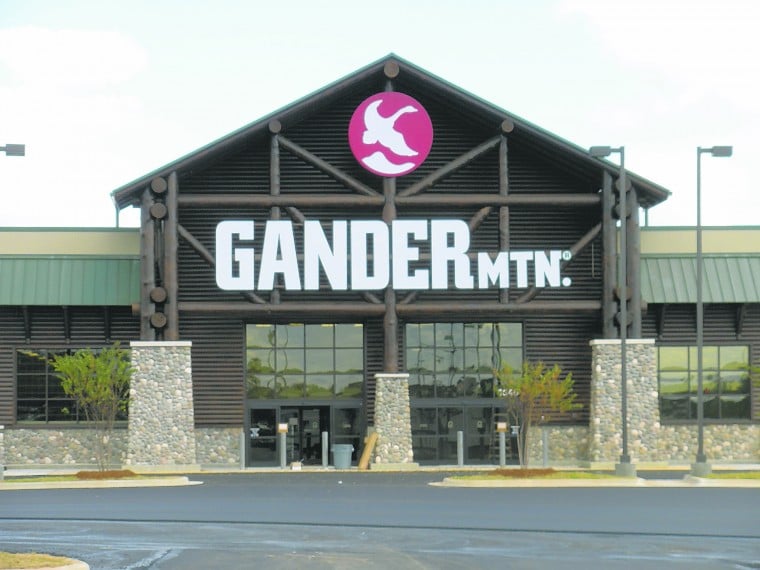 A few news nuggets and items of interest from the week:
First and foremost, on this important anniversary of Sept. 11, 2001, a special thank you in appreciation of all our first-responders, including police, firefighters, paramedics, EMA personnel, military active service and veterans, and countless others who sacrifice to serve.
It's hard to believe that next year, we'll be marking the 20th anniversary of the terrorist attacks that so changed our country.
My mother immediately recognized the franchise name, but then she would, being the treasure-hunting thrift store enthusiast she is, especially for antique books and do-dads you can't find in most do-dad stores.
America's Thrift Stores, a regionwide company, will be opening a store in the building formerly serving as the Gander Mountain outdoors/sporting goods store, neighboring Lowe's and across from Tiger Town in Opelika.
Its target date for opening is Nov. 19, and the company is looking to hire 70-80 people.
"Founded in 1984, America's Thrift Stores is a for-profit company that supports numerous children's health and addiction recovery charities," the company's website states. "A portion of our net profits is contributed to these regional and national charities."
The company claims to employ more than 1,200 people in its stores throughout the Southeast.
If you're interested in applying, it will be hosting job fairs the weeks of Sept. 14 and 21 at the Holiday Inn Express, 1801 Capps Landing, Opelika, according to information released by the city.
Adding another thrift store, especially a mega-store like this one, should prove interesting for the Auburn-Opelika area, which already hosts Mission Thrift, Harvest Thrift, Goodwill, Salvation Army and various other thrift store companies or independent operations.
Most of them have ties to various local non-profit entities, so how this new giant competitor moving here will affect those non-profits will be of importance to them. America's Thrift Stores says its main charity partners list includes Make-A-Wish, a foundation that helps children facing life-threatening health issues.
For financially strapped shoppers, however, who depend on these stores for meeting various needs from clothing to kitchen ware, it will provide another source at lower costs.
And for treasure hunters lured to Opelika and Auburn to make the rounds at these stores and antique businesses already here, add another one to your list.
I'm not a betting man, but the big-time gambling operations with press staffs don't seem to care, as they keep emailing me the betting favorites.
This week it was the odds for who will win the championship in the 2021 college football playoffs, and Alabama and Auburn both made the Top 10.
Among the bottom-dwellers:
Yes, the number of zeroes is correct for Air Force, but I've no idea why unless most of the team is out for COVID-19 reasons.
Word came last week that the University of Alabama athletics department is reducing its operating budget by 22 percent and has imposed a hiring freeze for positions other than primary coaches.
It also is implementing other cost-cutting measures.
UA Director of Athletics Greg Byrne outlined the steps to Tide Pride members in a letter sent via email last week, according to The Tuscaloosa News. The letter said due to the 80 percent reduction on seating capacity at Bryant-Denny Stadium and fewer home football games, "the athletics department is facing a potential $75 million revenue shortfall."
Other cost-cutting measures outlined in the email include "expenditures limited to essential purchases only," and, "implementation of multiyear staff reduction and compensation containment plan."
Byrne said in the letter, "These steps have resulted in budget reductions in excess of $16 million with further savings planned."
The football team could be affected, according to the report, with losing analysts should the team lose any of them after the 2020 football season. It has several who could be viable candidates for on-field assistant jobs elsewhere this offseason, including Mike Stoops, Major Applewhite and Charlie Strong.
Auburn officials thus far have shared fewer specific details, primarily with various sources pointing out the obvious, that the athletic department is losing millions of dollars from the COVID-19 impact on sports.
Just as with Tuscaloosa and college sports towns all across America, there can be no doubting of the economic challenges being faced this fall. The Auburn community and its neighbors are feeling the same pinch.
It is interesting to watch the various strategies – such as new clothing lines, moves to outdoor venues, calls for donations, sports memorabilia auctions, etc. – that are taking place to help ease the shortfalls.
From @AuPropaganda on Twitter:
"Want to know why I feel pretty good about this season?
"Auburn currently has relatives of Bo Jackson, Cam Newton, and Patrick Nix on the roster.
"The blood doesn't get much more blue than that."
Editor's note: A late add, thanks to a note from Walter Northcutt:
"Don't forget James Owens Moss. He is the grandson of Auburn's first black football player - James Owens. He's number 35." 
Finally, a quote from a smart man:
"I am thankful for all those who said no to me. It's because of them I'm doing it myself."
Troy Turner is editor of the Opelika-Auburn News. He can be contacted at tturner@oanow.com and followed on Twitter @troyturnernews.
Catch the latest in Opinion
Get opinion pieces, letters and editorials sent directly to your inbox weekly!