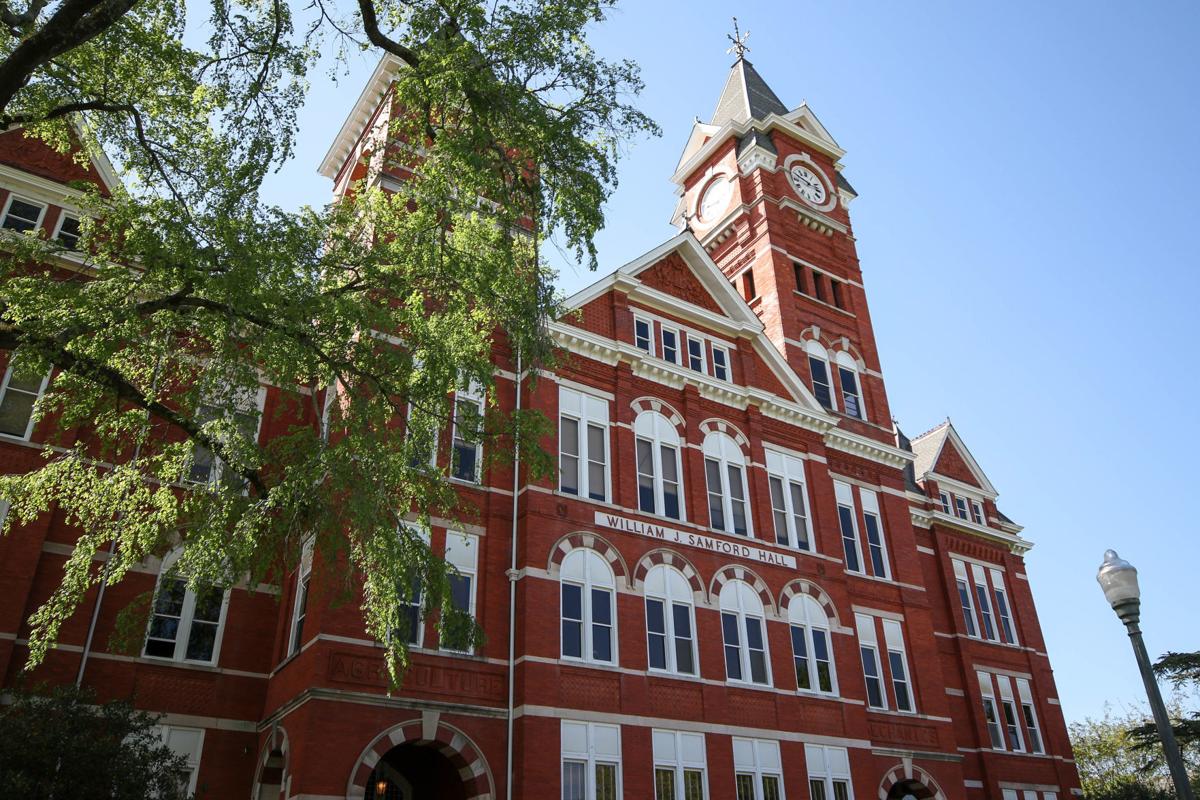 We get story tips and hear rumors in the newsroom every day.
The tips we take and we try to run with them the best we can, but rumors alone we do not report as news.
That said, we received a concerning tip that warrants further investigation, and by sharing the need of that here, we hope it results in action.
One of our staffers received an anonymous email from someone claiming to be a parent of a girl who is living on a sorority hall at Auburn University. This same tipster has provided previous tips that proved to be credible, and the concerning possibility she raised seems real for any university.
She told us that there are girls in sororities on campus who are testing positive for COVID-19 at area urgent care clinics, but they aren't reporting it to the university because they don't want to be quarantined in the Hill, where Auburn has set up quarantine residency.
"The Hill" is a group of seven resident halls normally home to about 1,500 undergraduates.
The parent said the leadership of the sororities knows this is going on but isn't saying anything to university officials.
The tipster identifying herself as a parent took several measures to ensure we could not identify her or her daughter, but shared that other girls and other parents feel similar concern.
"Many daughters in the hall are scared, being secretive or selfish, and don't want people to know that they're the reason people found out in case it becomes public," I was told. "They told me that they also sent the same info to the Med Clinic and AU Housing but haven't heard anything."
No doubt – none at all – Auburn University officials, like campus officials at every university, are having a difficult time policing, if you will, their students. It is not something normally near the top of the fall semester priority list on such a massive and health-concerning scale.
Yet, this tip, rumor or whatever you want to label it carries at the least implied reasoning that it could be true, and if that's the case, Auburn has a problem it has to address as soon as possible.
Add peer pressure to the girls most concerned or troubled with this dilemma, and you have a recipe for heartbreak or even tragedy to some level.
You can politicize, downplay, scoff or doubt this all you want as a critic, but the cold hard fact remains that these are the type of serious issues our students, parents, faculty and administrators are having to deal with these days, and the margin for error when it comes to safety is becoming thinner by the day.
Everyone wants to keep the fall semester in play, for reasons that stretch far and wide, from education to dollars to trying desperately to cling to some semblance of normal society at a time and place in life every university student normally would hold dear.
The lesson life is dishing out to any level of students today isn't fair.
The COVID-19 global pandemic, however, is more than a simple inconvenience. It is a silent killer that will end up with its own chapter in world history. We are living that history, right now.
It is extremely sad that too many among us still aren't recognizing what this coronavirus can do to themselves, let alone a family, until it is too late.
I pray none of you doubters reading this ever have to experience it.
Unfortunately, some of you will.
Not all the COVID-19 news is bad. Alabama Public Television is trying to step up its offerings, and it will make the state's public TV service better and more meaningful.
APT has started streaming its APT main channel, WORLD channel, and PBS KIDS! Live, all free of charge online at aptv.org/watch.
"The livestream of APT's channels comes as a part of continued efforts to better serve Alabama students learning at home and their families during the COVID pandemic," it reported.
Phil Hutcheson, interim executive director of the network, explained:
"A lot of viewers watch PBS and APT programs online, but now they can see our actual broadcasts in real time on their computers, tablets or even their phones."
Hutcheson emphasized the importance of APT's televised broadcasts, meanwhile, for the many students in Alabama that do not have reliable access to computers or the internet. Three of the network's four broadcast channels have time dedicated to educational programming to support schools and families.
Ever wondered where all Alabama Public Television sends from? Here ya go:
Channel 7 at Mount Cheaha
Channel 43 in Louisville/Texasville
OK, to end on a smile, here's my favorite billboard fodder of the day:
"I sympathize with batteries.
"I'm never included in anything either."
Troy Turner is editor of the Opelika-Auburn News. He can be contacted at tturner@oanow.com, or followed on Twitter @troyturnernews.