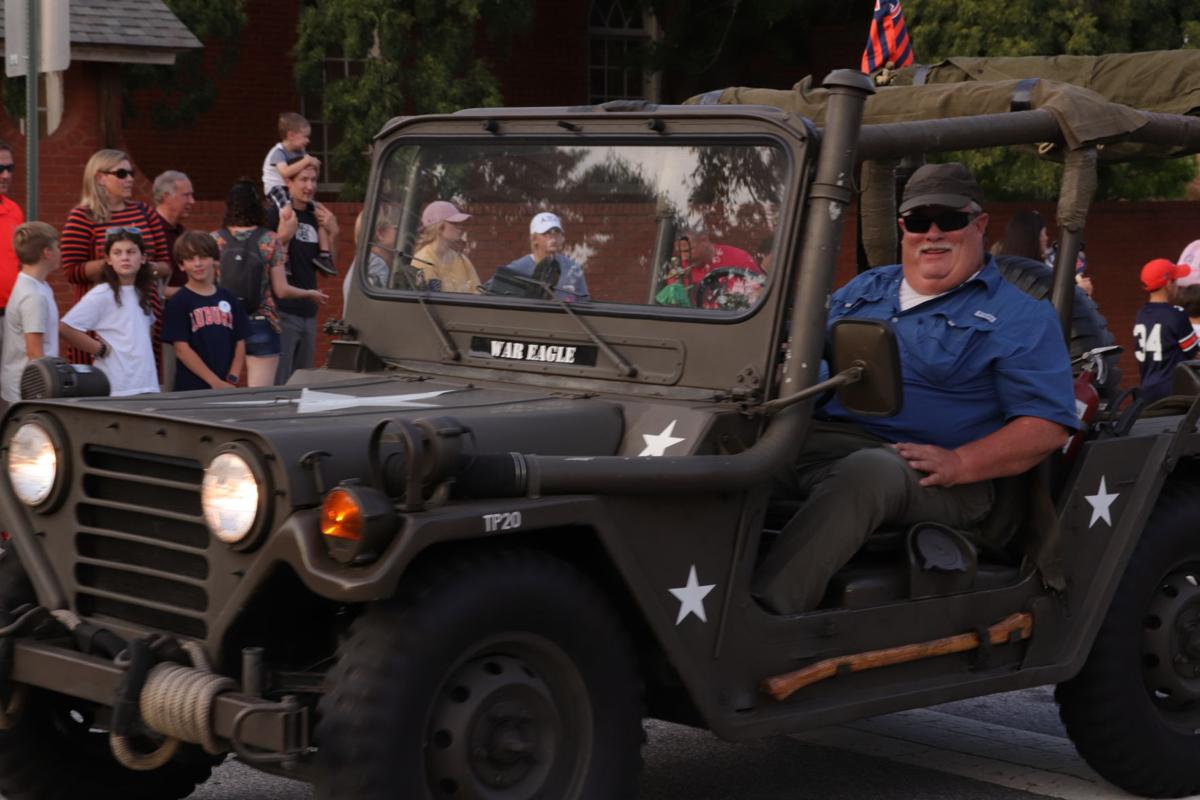 The life of Johnny Lawrence is described best by his friends and family as a tough-as-nails fighter, and a big ole Teddy Bear.
Among his latest tags, however, and with great sadness, is this: COVID-19 victim.
Maybe you didn't know Johnny Lawrence. He died Friday at East Alabama Medical Center after a courageous fight against a deadly coronavirus. But it's not too late to give his life – and death – the attention deserved.
Johnny loved life, loved people, loved his community, and his cheerful smile was disarming to others even in down-home, grass-roots politics.
Regarding his public service, the Auburn High School graduate joined the Auburn Fire Department at the age of 20. He spent 29 years with the department, serving in various posts until retiring as a battalion chief in 2006. He went on to work as an educator at EAMC.
Most recently he served as a Lee County commissioner representing Ward 2, which takes up much of the city of Auburn; and of course he was a big fan of Auburn University, later in life earning his bachelor's degree in public administration.
University President Jay Gogue was among the many public officials making comment after Johnny's passing:
"Our community lost a good friend and longtime public servant. Johnny loved Lee County, Auburn University and those around him. We will miss him. Susie and I offer our thoughts and prayers to Maggie (Johnny's wife) and their family."
Johnny was quite the personality. For example, he was the kind of guy who could get in trouble even parked for weeks in a hospital bed.
He realized the need as a public official to communicate information about his condition, and he did so willingly through his fellow county commissioners and with our reporter, Mike Eads.
When his wife told him he needed to quieten down and get rest, his response: He started texting Mike and several others quotes and comments. There just wasn't any holding this man back.
"I really want to ask people to please be safe and take care of themselves … (face) masks may not be 100%, but they give you a good chance."
You see, he was thinking of others, even in his own dire condition.
That was Johnny Lawrence.
Among the fond memories and kind comments about his life and influence are those on his Facebook page.
"So sorry to hear of Johnny's passing. I remember him well when he was one of the first EMT/Paramedics at Auburn Fire Department. Always a friendly, helpful man who worked very hard as he treated the injured and sick," said Billy B.
"I seem to remember him really liking cars, particularly Chevys," Billy remembers. "It seems he would get them in black, very intimidating looking. Most memorable to me was his late 70ish El Camino, then an early 80s Citation.
"One day, in the mid to late 80's, he had a new Ford Probe. I said something to him about it. He replied 'this time, Ford really did have a better idea.' Made me laugh!
"Rest well, Johnny. You deserve it."
Greg Williams, the national championship-winning equestrian coach at Auburn, is another of Johnny's many fans.
"What a loss. Not just a friend, but a true servant of our community. After we grieve, I sure hope we can honor the man, by our serving," Greg wrote.
Then, on a more personal note directed to Johnny: "I wanted to ride with you in your Jeep again. I'll picture you helping people and being in that Jeep forever.
"I pray that is what you still get to do now somehow."
Johnny made it clear that he wanted his fight with COVID-19 to do just that: serve others.
He repeated several times the need for all of us to take seriously the mask-wearing, hand-washing and social distancing meant to save lives, including our own.
Johnny was always – always – thinking of others.
Troy Turner is editor of the Opelika-Auburn News. He can be contacted at tturner@oanow.com and followed on Twitter @troyturnernews.
Catch the latest in Opinion
Get opinion pieces, letters and editorials sent directly to your inbox weekly!