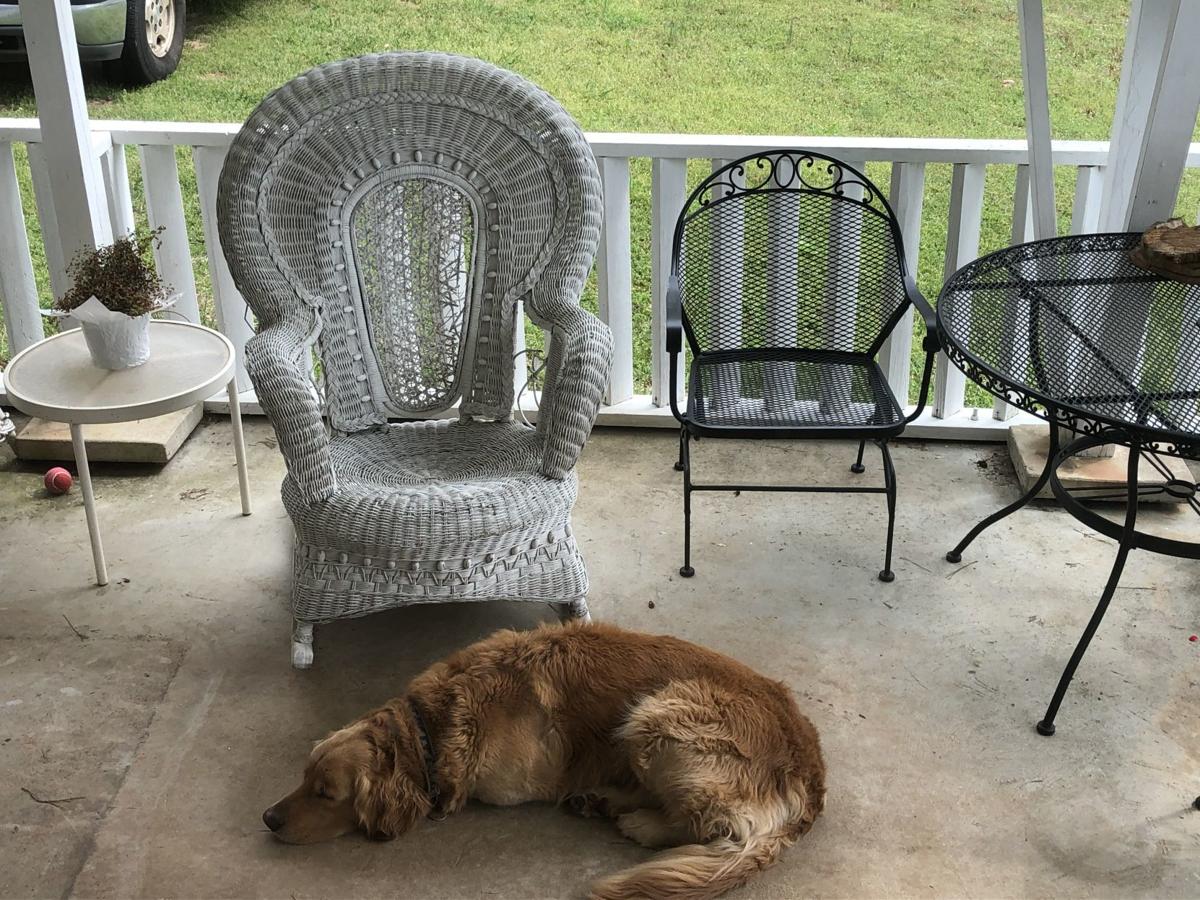 Instead of going into panic mode over being left behind in the stylish run on toilet paper, or instead of being selfish in your disappointment about the prudent cancellation of sporting events, why not draw up an old-fashioned to-do list that actually could change your state of mind about a few things?
Folks who see the glass half full are very much enjoying the idea right now about having a week or two or three of downtime. Especially if they are blessed enough that their finances are somewhat secure.
Folks who see the glass half empty and leaking fast either have real health concerns already, real financial concerns, or a disappointing outlook on the life of what they're missing more so than the life being presented to them now.
The best way to see this, especially given how little control we have over the situation at large, is to look at the opportunity existing before us.
Prayer warriors already are ahead of me here, but the point is, we need to channel our energies into things more constructive than joining the mad, mad world of mass hysteria.
Disappointment abounds, true, and so does justified concern.
But catch your breath a minute.
Divide and conquer your fears and frustrations.
This isn't the end of the world, folks, and if you look hard enough, you might get through all of this a better person — in more ways than one.
Growing up in rural Tallapoosa County, we had nearby Lake Martin for swimming, picnics and fishing; plenty of cast-iron skillets for a good fish fry; gardens we hoed by hand for fresh vegetables such as the peas we shelled and corn we shucked in the evenings; and there was no such thing as a stranger for a neighbor.
There was one constant when it came to a favorite venue for social media: the porch.
For some, it was the front porch; for others, the back porch; and for the fancy folks, they'd call it a veranda and it might wrap around at least two sides of the house.
We'd find the coolest spot to sit, relax and talk.
Sometimes we'd play games, and not a one of them required batteries. The only worldwide web available belonged to that spider up on the post that we appreciated for catching all the flies.
Life was simple. Life was good. Even when it wasn't.
We figured someday it could change. Maybe, we even knew it'd take a very sick world to find it again.
Meanwhile, you gotta love those among us with humor.
Like the guy who posted on Facebook that he is in desperate search of a sports addiction rehabilitation center.
Or the woman who shared news that Walmart is going into crisis-management mode, and therefore until further notice will open a third register on Lane 3.
The world reaction and public-health threat because of the coronavirus is what it is.
We each have a very serious role in combating it, which includes respecting others enough to stay away when we're sick, to wash our hands as directed, to stay away from close contact with others and do this thing being called "social distancing," where we try to stay several feet away from one another.
Understand if someone prefers an "air five" — imaginary high five through the air — instead of a handshake, at least for now.
Clean surfaces that need to be cleaned.
Don't gossip and share rumors; read, read, read the facts for yourself, and only from trusted sources.
Basically, if you're out of practice or never was taught well: Learn your manners.
Take time to appreciate this opportunity for what it is.
Pull out the stuff our parents and grandparents called stationery, hand-write a document they called a letter, a visit a museum that has the words "post office" on the sign, and mail said document.
Support your local newspaper, subscribe, and keep up with the local news! I kinda especially like that one.
Discover and pursue that hobby you've always wanted to enjoy, or perhaps did in the past.
Or, maybe, if you really want to find peace and tranquility without having to down an energy drink or do something that requires batteries, electricity or the World Wide Web: sit on a porch.
You might learn something about your family or loved ones or neighbors that Google could never find in a hundred years.
You might learn something, maybe, even about someone else you could stand to know better:
Troy Turner is editor of the Opelika-Auburn News. He can be contacted at tturner@oanow.com and followed on Twitter @troyturnernews.
Troy Turner is editor of the Opelika-Auburn News. He can be contacted at tturner@oanow.com and followed on Twitter @troyturnernews.
Catch the latest in Opinion
Get opinion pieces, letters and editorials sent directly to your inbox weekly!