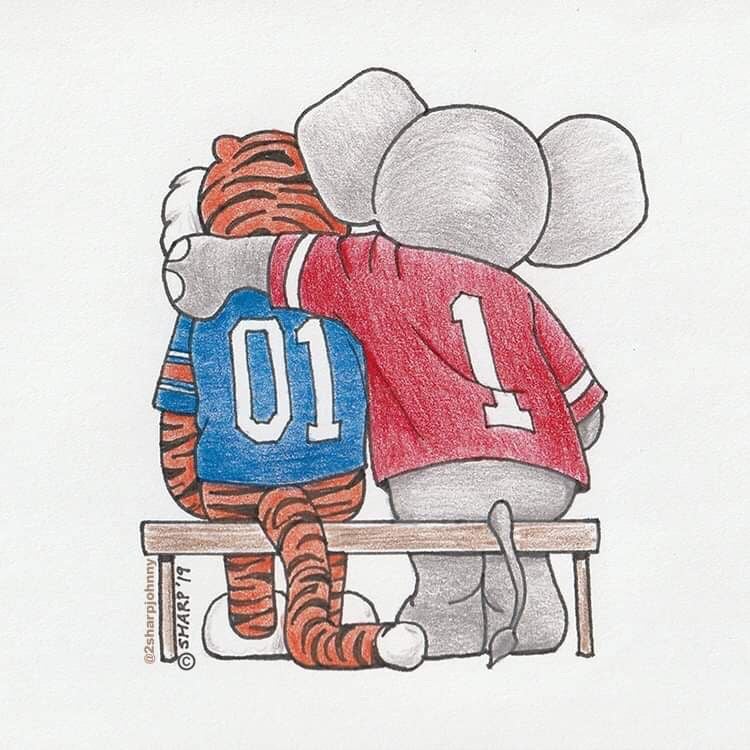 It began with a deeply personal understanding of just how hard life can be at certain times and knowing all too well the feelings of painful, sorrowful loss.
A discovery of shared compassion, and a touch of God, however, led this computer artist to turn his attention from helping NASA to helping a heartbroken Auburn Family.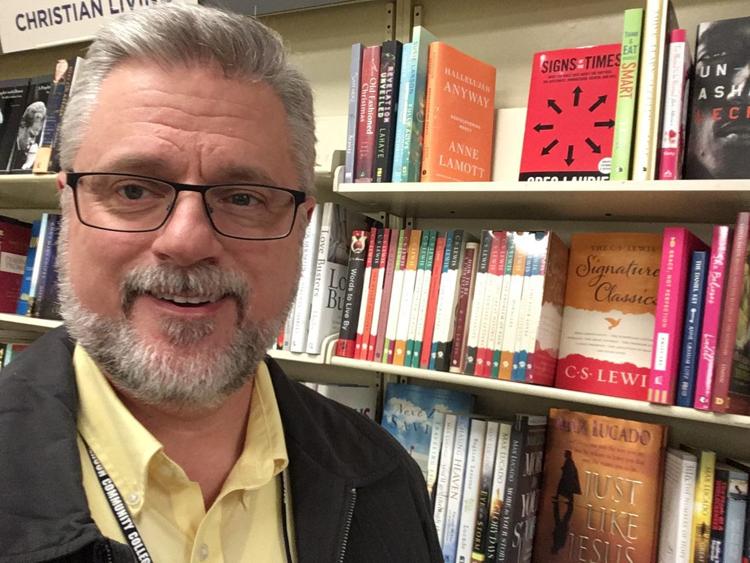 Johnny Sharp wanted very much to attend Auburn University's arch rival, the University of Alabama. He was and remains a Roll Tide fan all the way.
But, things happened. Goals changed.
"I am a lifetime sidewalk alumnus of UA who was accepted to the university," Johnny jokes, "but for financial reasons joined the Navy Reserve instead."
The latter part of that sentence obviously wasn't a joke.
Johnny Sharp found himself on a different path. But he also learned how to turn a hobby into a job.
"I have a background in graphic design and illustration," he explained.
Today, the Huntsville native still works in software development at Marshall Space Flight Center.
That's the technical, professional side of Johnny Sharp.
His personal story is much more.
Johnny's own words tell it best.
"I have a strong belief in comforting those who have known loss. My wife and I have experienced our share:
"We lost everything and she lost her ability to walk in the Huntsville tornado of 1989.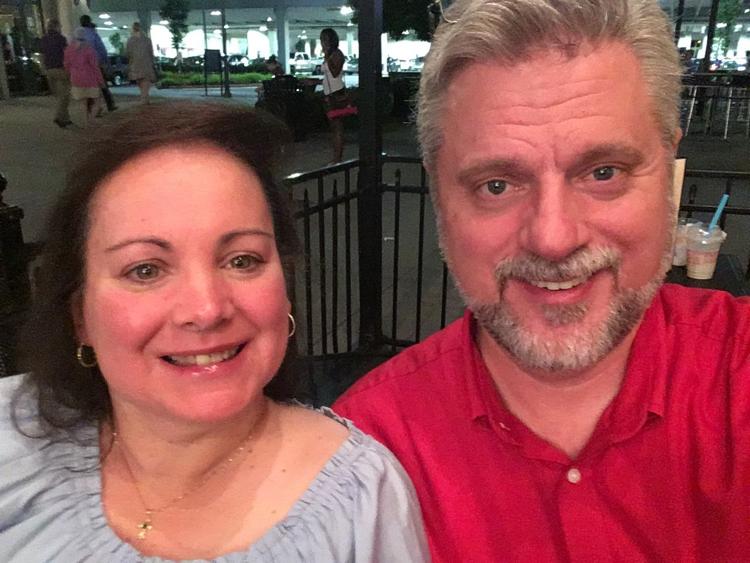 "We lost every child we tried to have over the next decade.
"And as I write this we are sitting with her mother, who has recently begun end-of-life care."
The Sharps aren't quitters, and true friendships and friendly gestures, even from strangers, help bring healing.
"In each case, we have been blessed to have an abundance of support from our friends and the community," he said.
Then during the Memorial Day weekend, Johnny saw what had happened in a shocked and heartbroken Auburn community.
Auburn police officer William Buechner was shot and killed on the night of May 19, and two other officers were shot and wounded.
Buechner's funeral was Friday, the first ever in Auburn Arena, and then hundreds of people silently lined the road through the heart of downtown Auburn for the miles-long procession to the cemetery.
Sadly, the pain and sorrow didn't stop there.
The next night, Rod Bramblett, the nationally known and beloved "Voice of the Auburn Tigers," and his wife Paula both died from injuries suffered in a horrific car accident.
They leave behind two children, one a sophomore at Auburn University, another a rising sophomore at Auburn High School; and an Auburn fan base that for years had experienced much of its greatest joy listening to the voice of Rod Bramblett.
"When I saw the news about the Brambletts, close on the heels of the police tragedy, I knew that all my family and friends who love Auburn would be hurting," the Alabama fan said.
"I just felt compelled to make some gesture beyond a graphic meme. I wanted to show that I and the overwhelming majority of Alabama fans do care and wish to help," he said.
"We are more than our team allegiances. We are all relatives, coworkers, and fellow church members.
"We are family in every sense of the word," he said. "So I dusted off my cartooning skills and put it together as quickly as possible."
Johnny heard about the accident, and then the passing of the Brambletts, shortly before midnight Saturday.
Sleep just wasn't on his suddenly restless mind.
"I heard the news, and I said oh, that's going to be tough," he recalled.
Johnny has enjoyed artwork all his life. "I've been drawing since before I can remember," he said.
So, he went to work, and by 3 a.m. Sunday, he had produced a sketch that showed Alabama's mascot, Big Al, sitting together with Auburn's mascot, Aubie, on a sideline bench, an arm around Aubie to comfort his loss.
Johnny didn't think much more about it when he posted it on his personal Facebook page and went to bed.
But by Sunday afternoon, "my phone just blew up."
A Facebook friend saw the sketch and shared it.
Friends of the friend saw the sketch, and shared it.
Within hours, the sketch Johnny had put together in the hours immediately after the loss of the Brambletts had become a social media sensation.
Johnny just wanted to show a sign of compassion, both from him personally, and from his side of the Auburn-Alabama rivalry.
"Reading the comments on all the shared instances, I have been heartened by how unified Alabama fans have been in putting my picture forward to express their love and support," he said.
And, "moved by how many Auburn fans identify with the image of Aubie and had their confidence in humanity confirmed by the repeated sharing of that simple cartoon hug.
"The AU gratitude has been overwhelming and humbling. Some have even created images that thanked me personally for creating it.
"At the end of the day, I can only say I am thankful that I was able to make a small contribution to the outpouring of compassion that swept the region and that God used that drawing to touch hearts," Johnny said. "That's what I always want to happen."
My conversation with Johnny might have left my eyes with a tear or two. Or, maybe I already had a tear or two before we talked.
He apparently could sense it, as he ended our chat with more kind words.
"My prayers are still with you," he said. "I'm still praying for everyone in Auburn."
Thank you, Lord, for all blessings.
Troy Turner is editor of the Opelika-Auburn News. He can be contacted at tturner@oanow.com and followed on Twitter @troyturnernews.
Catch the latest in Opinion
Get opinion pieces, letters and editorials sent directly to your inbox weekly!