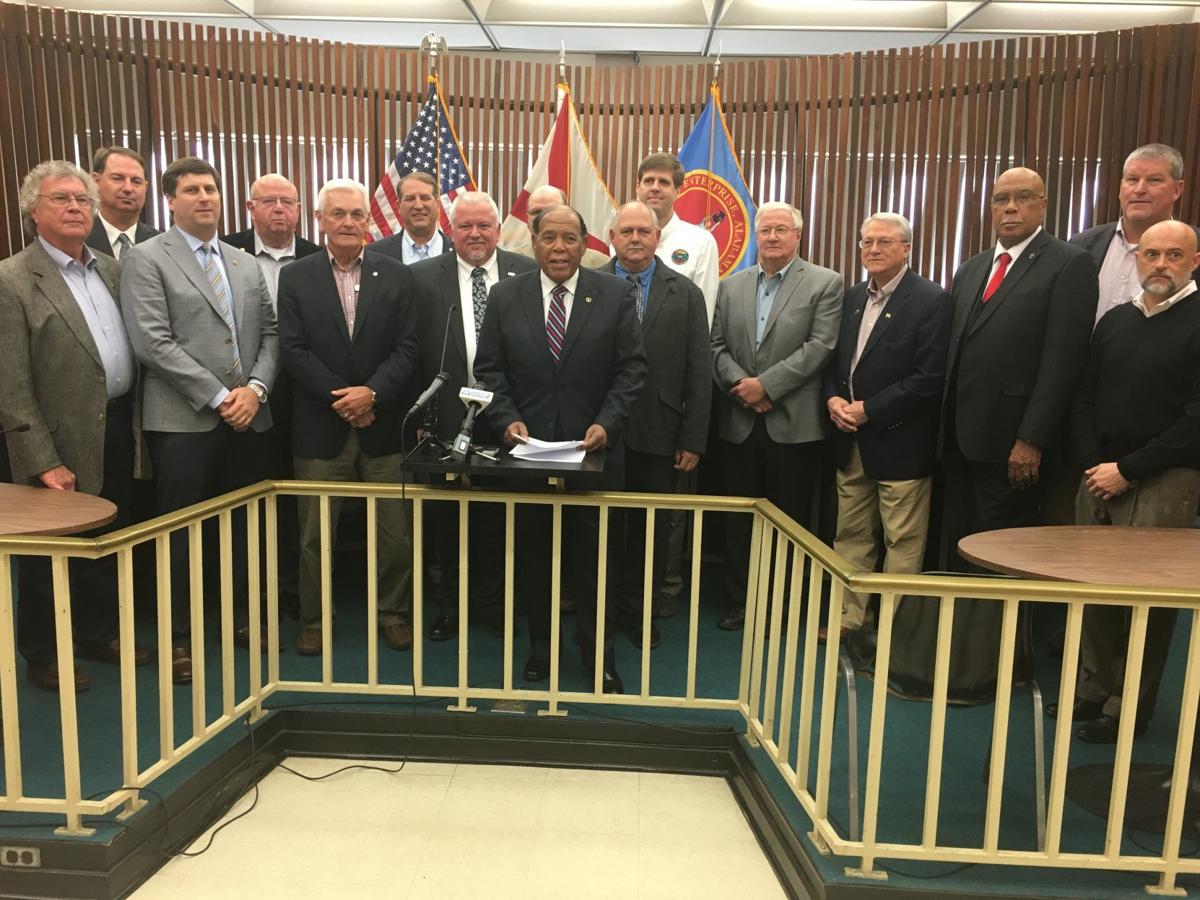 The Alabama Board of Veterans Affairs announced on Friday that it has selected a site in Enterprise as the location for a new state veterans home.
That's good news for the veterans it will serve, and a positive message that all military veterans in Alabama need to hear as a matter of much-deserved support and often-undeserved provision of it.
The state's Department of Veterans Affairs last July released a Request for Site Selection Proposals for land on which to construct a fifth state veterans home in southeast Alabama.
The new veterans home will be approximately 182,000 square feet and provide skilled care for 150-175 elderly or disabled veterans.
The department's four current homes are in Alexander City, Bay Minette, Pell, City and Huntsville, providing care for 704 veterans.
Bill Nichols State Veterans Home is the assisted living facility in Alexander City that serves veterans in this area, including Tallapoosa, Chambers and Lee counties.
In late 2018 a feasibility study confirmed the need for a fifth veterans home. The counties in consideration include Barbour, Butler, Coffee, Covington, Crenshaw, Dale, Geneva, Henry, Houston and Pike.
A recent study commissioned by Veterans Affairs projected that 1,440 veterans in Alabama would require a skilled-care bed by 2045.
The study also showed that the projected demand for skilled-care among Alabama veterans will continue to significantly exceed the total number of beds provided through the state veterans home program.
Based on the study's findings, officials identified the Wiregrass Region as an underserved area for providing skilled-care exclusively for veterans.
The chosen location consists of a donation of 108 acres between U.S. Highway 84 and Alabama Highway 167.
Coffee County was identified as having the largest veteran population projections in the feasibility study, while other counties show a reduction in the veteran population.
Enterprise has a workforce to support the home as well as medical services available to support the needs of the veterans, according to the board's announcement.
The new veterans home is expected to open by 2023.
It will be a welcome addition.
Catch the latest in Opinion
Get opinion pieces, letters and editorials sent directly to your inbox weekly!