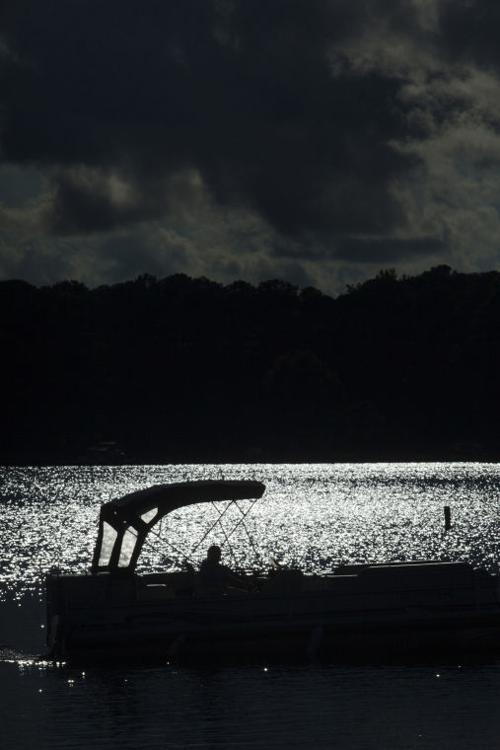 Memorial Day weekend and the summer vacation season are still weeks away and already tragedy has struck on nearby Lake Martin.
The death Friday night of an Auburn man and the serious injury to a Leeds man in what marine police determined were two separate collisions should serve as serious warning as to the dangers of boating if there is a lack of attentive caution or if alcohol is involved.
Both factors are suspected as influences in Friday night's accidents.
David George Goodling, 56, of Auburn was killed, and Norman Ray Harris, 62, of Leeds was injured in what Alabama Marine Patrol officers have determined was two separate collisions, involving three boats.
Troopers with the Marine Patrol division of the Alabama Law Enforcement Agency worked through the weekend investigating the accidents and continue to do so.
A Sea Ray boat operated by Harris and a Chris Craft boat operated by Goodling collided almost head-on near the western side of Lake Martin near Alexander City, at approximately 8:30 p.m. Friday.
"Investigators believe alcohol was a factor in this crash based on evidence in the boats and other information that is not being released at this time," a Sunday press statement reported.
"Later, at approximately 9:30 p.m., a separate boat struck Mr. Goodling's boat in the same area of the lake.
"This third boat turned around, located Goodling's boat, and towed it to The Ridge Marina. The operator of this third boat called 911 and reported hitting Goodling's boat. He also reported the boat to have significant damage from a previous crash.
"Further, he reported a body in the boat," the statement said. "None of the four people in this third boat were injured."
Marine Patrol Troopers were notified of the second crash at approximately 9:45 pm Friday.
Lake Martin is an extremely popular Alabama destination for visitors, summer residents and year-round residents alike, and the population of boat operators has seen steady growth over the years.
Enough so that the Alabama Law Enforcement Agency year after year seeks more marine troopers to patrol the lake's waters, and why it issues safety warnings and reminders to those who operate water craft of all kinds.
The marine troopers also will not hesitate to issue tickets or take someone to jail for violating laws regarding marine safety, and as well they should.
It is sad to read of last weekend's tragedy and loss of life.
Boaters should do their best to make it the last such fatal report for the 2019 summer season.
Unfortunately, however, the season's safety record is off to a bad start.