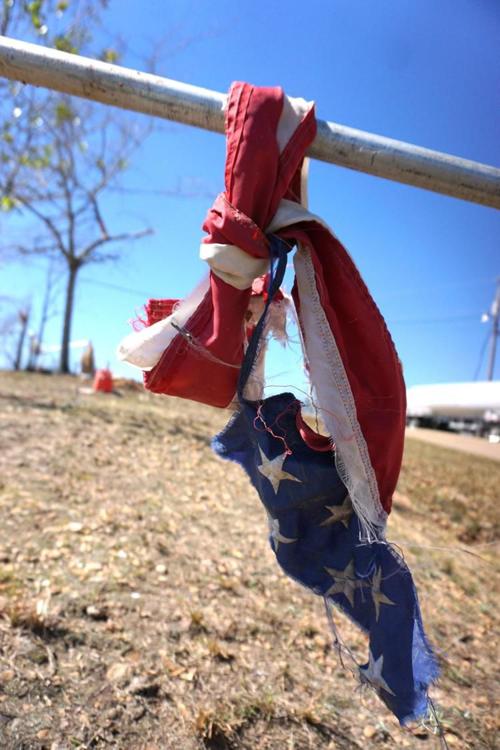 We pulled together when we needed to most, Lee County.
Never in the history of Lee County, Alabama, since it was founded shortly after the Civil War, has it become so well known by name throughout the nation and around the globe.
The world heard about us because of the tornadoes that swept across the South: one in Macon County; two in Barbour County; strikes in eastern Georgia; and, one EF-4, 170 mph monster right here at home in Lee County that killed 23 of our own and destroyed homes and businesses for miles throughout Beauregard and Smiths Station.
But we knew who we were.
And we knew what would happen next.
We knew friends and neighbors who lived inside the disaster zone would go out in the rain and wind and start pulling boards and trees away in a desperate hunt for survivors.
We knew about the dedication, fierce loyalty and skillful ability of our first responders and that they would come to our rescue just as fast as humanely possibly, some risking their own lives to do so.
We knew emergency management personnel would drop everything and come from everywhere to get where they were needed most to direct resources and get word out on how desperate people could find help, and how helpers could find the missing.
We knew that when word quickly spread that many among us were hurt, and hurt bad, that every nurse, doctor, paramedic and even volunteers who knew first aid would share in stopping the bleeding, holding the broken arms, putting blankets on those going into shock, or ask no questions as they offered their personal vehicle to become an impromptu ambulance, be it a pickup truck or tiny car racing to the emergency room with a newfound friend in need.
We knew there would be shared grief when we learned death had entered our beloved extended community in such a mean and terrible way, killing entire families as they huddled together in their final moments on this earth, trying to shelter and pray over each other in a storm that had no mercy.
We knew those who had to pick up the pieces soon after would also have to find those lost friends and neighbors for the many memorials and funerals still to come; and that there would be those who wanted to make sure there was nothing but dignity and respect, including on every door knocked upon and every phone call when a family member learned their relatives were gone.
We knew the local media, those who live here and work, eat and play every day with all of the aforementioned and all of our readers and viewers and listeners desperate for information… we knew that the stories would be told and that the long hours of story providers would be matched with long hours of storytellers making sure we all were in this together on the same march forward.
We knew the national and even the world media would swoop down upon us for the latest headline and the latest sound bite… and we knew soon after they would leave us, on to the next story while we remain here as one.
We knew the politicians and government leaders would come and stand in the spotlight with our shattered homes and lives in the background; but we knew it would be them who would help bring outside help to the foreground.
We knew, most of all, who we were.
We knew that when a tragedy like this tried to rip apart Lee County, Alabama, that those words aren't just some name on a map or a blip across the TV screen in some far corner of the planet. No, this storm could never have such power.
Instead, we came together. We gave clothes. We gave money. We gave blood. We gave love. We gave prayers. We gave time. We gave faith. We gave… everything.
And the best part of all of that?
We've only just started to show who we really are, and what we're about to do together.
We are Lee County Strong. And the rest of the world has just begun to see it.
God bless, one and all.