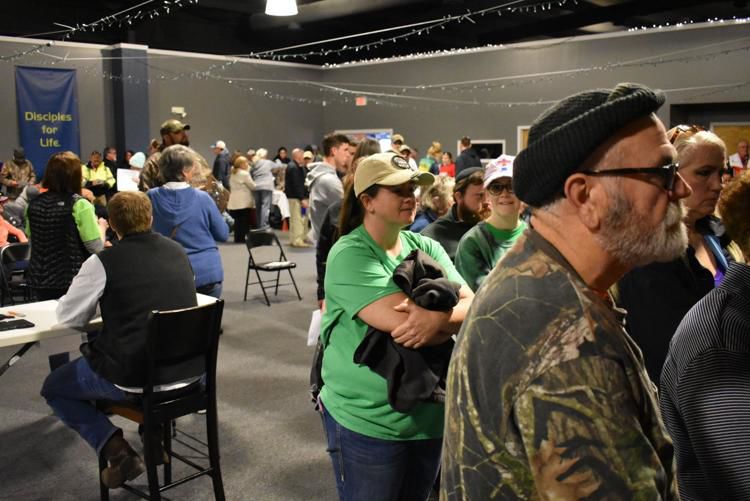 There are two types of visitors in our community these days with connection to the March 3 killer tornadoes: those we want, and those we don't want.
Those we want include the many wonderful, heart-warming volunteers who have flocked to our aid from all around the country.
Officers at designated checkpoints have met volunteers from Colorado, Wisconsin, Virginia, New York, South Carolina, Maryland, Texas and Louisiana affiliated with major organizations such as Samaritan's Purse, Days of Hope, the National Humane Society and many others.
Some volunteers arrived in small teams, others in big buses. Some flew great distances to get here and help us, others drove across the country.
Likewise the many emergency responders, including reservist from as far away as Puerto Rico working with the Federal Emergency Management Agency, Red Cross and other entities are here to help.
The encouragement, spirit and labors of love they bring us are immeasurable.
Because of the extensive and active support from first responders, organizations and volunteers in the state and region immediately after the tornado struck, killing 23 and injuring around 100, the National Guard did not receive a request for aid, allowing local authorities to continue managing the disaster.
The kind of visitors we don't want? Vandals and scam artists.
That's why Friday's press conference showing a unified presence of law enforcement agencies and prosecutors from all levels was reassuring and meaningful when they warned tornado survivors and others in Lee County to only do business with paper-worked, certified home builders and contractors and to avoid big payments up front.
Meanwhile, the idea of looters leaves a bad taste in the mouth for these law enforcement officers still on guard who only two weeks ago risked their lives in rescue attempts and search efforts to help the helpless. There is zero tolerance for those who would come to Lee County to take advantage our people in such a time of need.
Fortunately, the reports of wrongdoing have remained minimal, while the steadily growing number of stories about volunteers and neighbors coming to Lee County as our supportive friends continue to amaze us.
To them, we say a most hearty thank you.
You are officially a part of Lee County Strong!