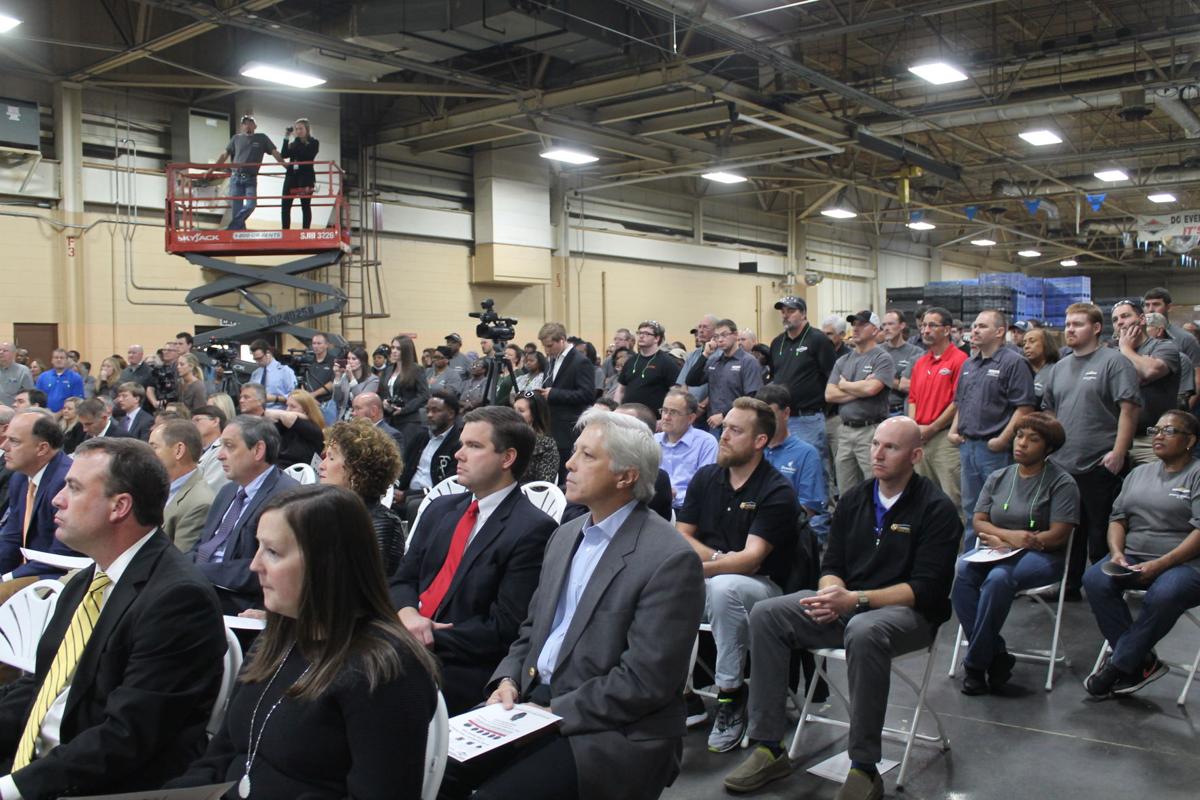 It started for me as a kid in the early 1970s pushing a mower around the neighborhood, cutting a few yards to make a little summer money. It continued for me as a teenager, building racing go-carts with my uncle.
For mowing and go-carts there was only one engine brand you wanted: Briggs & Stratton.
There was just nothing like the sound of that 4-cycle engine while mowing a summer lawn or speeding around an oval track on a cart.
Fast-forward to 1995 when I was excited to be one of the first locals hired as part of the Briggs & Stratton Auburn Plant start up. For me it was a wow factor to be working with an iconic American company with a strong brand.
There was also extreme pride in knowing how important the plant would be in terms of providing good jobs/benefits and tax revenues to the community.
On Aug. 2, 1995, 25 years ago, a group of 114 locals built the first Briggs & Stratton engine in Auburn. Leading up to that day was lots of hard work, many hours and yes, lots of sweat.
I still have my "I survived start-up" T-shirt and laugh each time I think of those late July weeks, some of the hottest on record, when there was no air conditioning as the plant was being finished, and we all felt like it was summer football camp. We all remember the Gatorade coolers all around the plant.
When that first engine came down the line and started up at the test station, it was just plain fun and exciting. We did it!
It was just nine years after that the Auburn team would play an important role building engines for power generators that helped with the recovery from Hurricanes Ivan and Katrina. We felt the sense of mission to get those engines out the door to help those who were in need.
Over the course of 25 years of making a good quality product, the Auburn team made Briggs & Stratton a stable force in the community not only providing jobs, but being involved in the community to help with both, hands and money.
Current Auburn plant employees are not responsible for the CEO and his team not providing a good strategic plan and leadership resulting in Chapter 11. The leadership failed them. The employees are the reason for the company's success and I know the plant will continue to be an important part of the Briggs & Stratton brand.
I'm so proud of all of them, past and present, who worked so hard to make Briggs & Stratton the brand it is and a great community partner.
Tim Beasley worked as an employee at the Briggs & Stratton plant in Auburn from 1995 to 2014.
Catch the latest in Opinion
Get opinion pieces, letters and editorials sent directly to your inbox weekly!