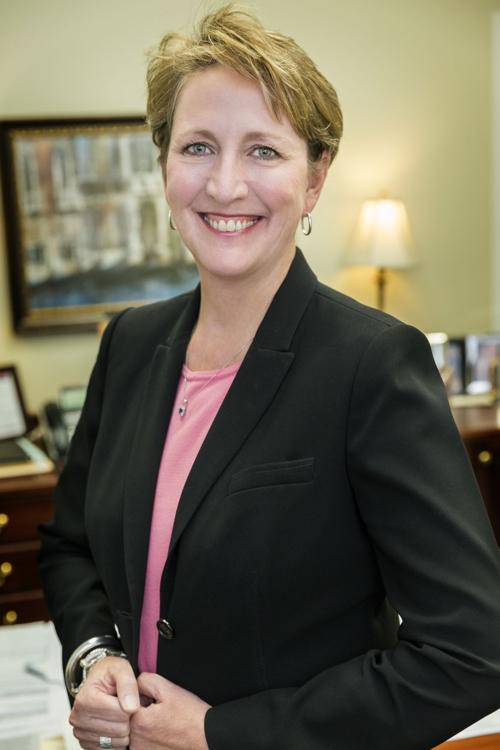 Our community is quite fortunate to have the leadership of EAMC CEO Laura Grill and her management team, employees, physicians and board of directors. They have done an amazing job.
Leadership is fairly easy during good times but the mark of real leadership is tested in trying times. Certainly COVID-19 has produced difficult times. Laura and her folks have demonstrated leadership in three significant ways in my opinion.
First, Laura was front and center encouraging the wearing of face masks and social distancing. As a result, Lee County has a lower mortality rate than most Alabama counties.
Secondly, the amazing doctors, nurses, and other healthcare professionals have sacrificed for almost a year to fight for the life of every patient that enters the doors of EAMC. Their compassion for their fellow man is an example we can all learn to follow.
Third, Laura and her team have taken an important leadership role in the creation of the vaccination center to vaccinate as many of us that choose to receive a vaccination. The process to receive vaccinations is a wonderful, smooth process. Lee County is far ahead of most counties in Alabama in vaccinations.
I had the privilege to work with Laura Grill for almost 30 years. Her simple motto is "Do the right thing." We are indeed fortunate that Laura has chosen to do the right thing.
President Emeritus, East Alabama Medical Center
U.S. 431 is a heavily traveled north-south corridor through Alabama, Tennessee and Kentucky. Beginning in Dothan, Ala., it extends 592 miles northward and ends in Owensboro, Ky., located on the Indiana state line.
Presently, U.S. 431 highway passes through Opelika and is extremely congested day and night with both local and thru traffic. The existing route passes through four school zones and by a large church-sponsored day-care facility. These school zones require reduced speed limits and numerous traffic signals to allow cross traffic to enter the school campuses and day-care unit.
The U.S. 431 highway route through our city also serves as the sole access to several large manufacturing plants where numerous delivery trucks and employee vehicles enter every day. Some of these plants operate non-stop seven days a week. A considerable length of its travel through Opelika is on a narrow 2-lane roadbed with limited sight vision and no turn lanes or emergency parking areas.
One hundred or more private homes are located along this highway in Opelika and the only access to their property is from the highway itself. The U.S. mail, school bus pick-up and drop-off, commercial delivery, regularly scheduled garbage and debris removal and roadside mowing and clean-up all require traffic to come to a stop while these operations occur.
It takes a long time to choose an alternate highway route, develop detailed plans, address environmental concerns, purchase rights-of-way, and actually construct a new highway. I would like to encourage our local city and county officials and state legislative representatives to identify an alternate route and to work cooperatively to see it through to completion.
Journalistic fairness deserves a response to the inflammatory letter you published on Jan. 13 from two Auburn University professors, M.W. Miller and L.B. Gladden. It was entitled "The plurality of the Republican party." It suggests that anyone who voted for Trump is guilty of "white supremist fascism." I am amazed they would put their name to such an article, in particular admitting to being Auburn University professors.
The article mentions nooses, Camp Auschwitz shirts, Confederate flags, and condemns Senator Tuberville and Representative Mo Brooks specifically. It is not believable that Tuberville should be called out as a whit supremacist after his successful coaching record at several prominent schools. He would never have achieved that kind of record if he were guilty of these charges.
I hope the ethics committee of Auburn University will censure these two men. Freedom of expression is one thing but defamation is altogether different. It is shameful to paint a plurality of Republicans in such a defamatory matter.
AU's low black enrollment unacceptable
As we celebrate Black History month, we were disturbed by a recent InsideHigherEd article about Auburn University's failure to increase the number of Black students in its enrollment. Alabama's Black population proportion is about 26%. In comparison, AU's undergraduate enrollment is about 5% Black. Remarkably, an AU Task Force recommended in 2016 that AU "[redefine] inclusion and diversity as core institutional values" and "Develop, adjust, and refine institutional recruitment strategies designed to attract and build a more diverse student body." After four years, the result is essentially no change. In fact, Auburn has been losing Black Students since 2007 (data source: AU Office of Institutional Research). Despite Dr. Gogue's recent report of positive developments by the Presidential Task Force for Opportunity and Equity, we remain concerned. The persistently low Black enrollment is simply unacceptable!
While it is true that creating a more welcoming and supportive environment, free of prejudice, microaggressions, etc. is important, the major components of improving Black enrollment (or any enrollment for that matter) are simple and straightforward; specifically, commitment, recruitment, and money. To illustrate, consider the percentage of Blacks on AU's football and basketball teams – it's on the order of 75%. How did this happen? Commitment, recruitment, and money (full scholarships). How dedicated is AU to its athletics programs? On Feb. 5, the AU Board of Trustees approved $91.9 million for a football training complex. Also, Coach Gus Malzahn and his assistant coaches were recently fired with a buyout amounting to approximately $27 million. Full costs of attending AU amounts to about $33,000 per year for tuition, fees, books, and room and board for an in-state student; this translates to about $132,000 for graduation in four years, a feasible expectation for a student on a full ride. How many full rides would the Malzahn et al. buyout fund? About 205, which by itself would raise our Black enrollment by almost 1% of the total student population. Obviously, AU can't direct scholarships only to Black applicants; however, many universities have been successful in increasing diversity by employing need-based, affirmative action scholarships.
While willing donors cannot be compelled to direct their funds to specific programs, clearly AU should emphasize and encourage gifts towards improving diversity, particularly more Black students. Additionally, a recent National Bureau of Economic Research paper raises a strong case that the prevailing business model of Power Five conference athletics rests on taking the money generated by sports played predominantly by Black athletes who are from low-income neighborhoods and using that income to subsidize sports played by athletes who are more likely to be white and from higher-income neighborhoods, in addition to building state-of-the-art facilities, and paying exorbitant salaries to coaches. Does this sound familiar? This raises the specter of a plantation-like operation. Perhaps it's time to require an indirect cost payment from Athletics revenues to fund disadvantaged, minority students in the broader student population. If that's not a workable plan, expediently decide on one that will work! If anyone doubts the repression suffered by Black individuals in Alabama and in the USA at large, they need look no further than the Equal Justice Initiative's Legacy Museum and National Memorial for Peace and Justice, both located in Montgomery, Ala. Perhaps a visit to the museum and the memorial should be an annual requirement for all AU administrators, faculty, staff and students. We have already waited too long to do something. Come on Auburn, we can do better!