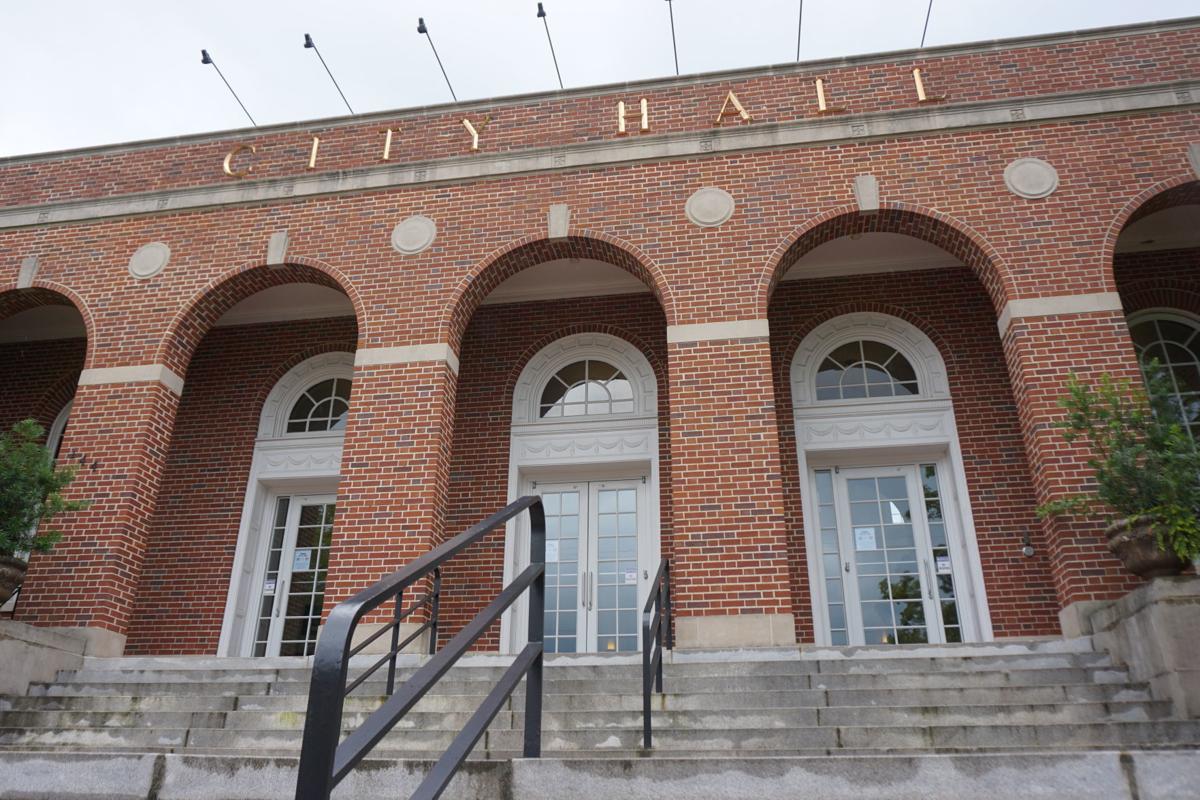 Just say no
As a lifelong resident of Auburn, I felt compelled to write because I love Auburn and was dismayed by the actions of a few City Council members at the last meeting. In a surprise move at the Feb. 16 City Council meeting, Councilperson Beth Witten introduced amendments to a proposed ordinance crafted over the last two years by the Mayor-appointed Short-Term Rental Task Force.
The STR Task Force had recommended prohibiting any form of STR activity from family designated zones, including Neighborhood Conservation (NC) zones. This was a plan that would have pleased the majority of us. Witten's amendments to the proposed regulations make homestay STRs permitted in ALL of residential Auburn.
Among her amendments regarding a homestay STR, the homeowner can be off the premises for 90 days of the year and purportedly on the premises for the rest of the year to rent to an unlimited number of "guests" at any time. Therefore, you may have an active Airbnb/hotel adjacent to your home year round. Do you really want that?
One argument voiced regarding rentals is that people should be able to do whatever they want with their own property. If that is the case, then buy or rent in an area that is zoned appropriately.
Council representatives should remember that they are elected to represent their constituents. I feel sure the majority of Auburn residents are against these amendments and do not want their neighborhoods compromised.
Two councilpersons who voted in favor of Witten's amendment dismantling the city ordinance against short-term rentals (STRs) and Homestays in Neighborhood Conservation (NC) districts seemed confused or worn out and ready to approve any compromise that would end a four-hour meeting. We hope they will read on, consider the issue of fairness, and change their votes at the March 16 meeting.
Two councilmembers with Witten defend the amendment in language of fairness and equality when it will have no effect on their neighborhoods which will never have STRs. Why?
Covenants: for 20-30 years, Home-Owner Associations in upscale developments have used restrictive covenants to prevent unwanted development. Buying into such neighborhoods means agreeing to their covenants. Our neighborhood was built in the 1940s—decades before anyone imagined our modest homes getting converted to vacation rentals. We can't add covenants now because they require consensus, something impossible to achieve after the fact. We felt protected by city zoning ordinances limiting the number of unrelated persons under a roof and prohibiting using homes as shells for businesses. Then operators of illegal STRs started pocking our neighborhood. Once quiet homes during football season become remote tailgate parties, lasting 2-3 noisy, boisterous, messy days and nights. On-street parking jams result when driveways and yards overflow with renters (and friends using the STR for convenient parking).
Distance: our house sits 1.6 miles from the far side of Jordan-Hare, a 36-minute walk. At least three of the councilpersons who voted to allow STRs in NC zones are amply protected by distance. Witten's house is 5.2 miles away; walking it takes 1 hr, 52 mins; another's is 4.6 miles away, a 1:38 walk; another's is 4 miles or 1:25 away. But who's walking? STR vacationers aren't allowed in their neighborhoods.
My husband and I have lived in Auburn for many years. It's the small safe town we love, where our children grew up, where we had our careers, where we are enjoying our retirement. We invested in a home in a residential area zoned "Neighborhood Conservation" which is for single family residents and does not allow Short Term Rentals, Homestays, and multiple non related occupants. We are very much opposed to the amendments that the Council is now trying to push through. What the concerned residents who live in Neighborhood Conservation neighborhoods are going through just shouldn't be happening; over 500 residents have voiced their opposition allowing Short Term Rentals throughout the city.
The Planning Commission and Task Force appointed by the Mayor was made up of highly qualified individuals. They worked hard for three years, held multiple meetings with public input and concluded that STRs and Homestays should be allowed in some parts of the city, but not in areas zoned Neighborhood Conservation. Why would the Council ignore all of this research and this recommendation? One has to wonder.
There are plenty of places where it is allowed, and those wishing to rent their homes can move there and do it legally, but we concerned citizens in Neighborhood Conservation districts do not want it here; we do not want the changes that inevitably follow.
Please, please do the right thing. Protect our neighborhoods from those who wish to change them, who waited until it seemed like a settled issue to bring it up again, using their influence and ignoring all the work that went before.
Putting political spin on a terrible amendment to the Airbnb/short-term rental ordinance, some Auburn City Council members have chosen weasel words like "equality," "compromise," and "opportunity" to mislead residents and disguise the amendment's real intent. This sudden interest in "equality" threatens to blur all zoning protections, not just across residential zones, but between residential and commercial uses, too. If a few homeowners can claim the "right" to "homestays" (another weasel word), then what's to stop other homeowners from asserting their rights to other home-based businesses in our residential neighborhoods?
Want to charge "guests" to use your backyard pool for a pool party using the site swimply.com? Want to use nookszy.com to rent your own backyard for cookout events? Want to open a rover.com-linked home-based doggie daycare or kennel business for weekend boarders? "Why not?" the opportunity egalitarians will cry. They will say it makes money, the new idol in town. What's next? If commercial projects can build right up to the property line, why can't a homeowner do the same so long as it promotes home-based business opportunities? Neighborhood atmosphere and safety will become unfortunate collateral damage in the council's push to commercialize every aspect of life in Auburn. And it won't stop until all zoning restrictions are eliminated for commercial purposes. Just as insiders pushed for higher and denser development downtown, they now want the same for neighborhoods.
Oh, and by the way, using Airbnb in the same sentence as "equality" is really an oxymoron, since studies have proven that many of the company's "hosts" discriminate against African-Americans. Residents need to demand straight talk about Airbnb in our neighborhoods, not misleading political spin. The invocation of "equality" to justify this amendment reminds me of the old adage, "You can put lipstick on a pig, but it's still a pig."
Reference the March 6 opinion piece by the director of the Competitive Enterprise Institute's Center for Energy and Environment wherein the author offered comments on the blizzard in Texas in February.
Among other questionable observations, the author, a free market enthusiast, stated: "The most important step to restoring a reliable grid [in Texas] is removing the main market distortion – eliminating all subsidies for renewable power." However, he had nothing to say about the huge subsidies that fossil fuel (coal, oil, and natural gas) producers have enjoyed for decades. Further, he failed to comment on the lives and billions of dollars lost in Texas and our nation as a result of burning fossil fuels, which increase the concentration of greenhouse gases in the atmosphere that cause warming of Earth. (The warming of the Arctic weakens the polar jet stream, which allows frigid air to move south.) For years, climatologists have asserted global warming is linked to ever increasing extreme weather events globally.
Space doesn't permit an in depth explanation of climate change here; however, one of many useful websites is by NASA at https://climate.nasa.gov.