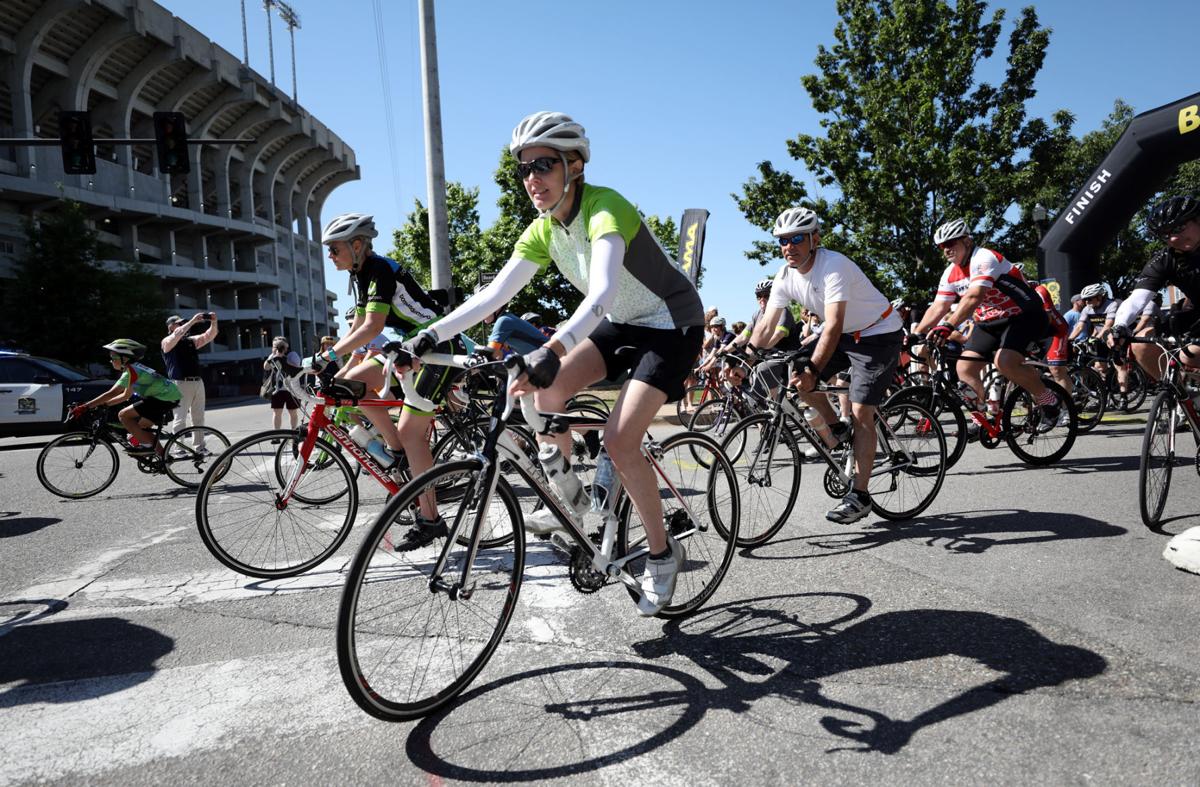 After posting my May 25 letter regarding adding a turn lane and deleting bicycle lanes on Cox Road to the Honorable Mayor Anders and members of the Auburn City Council, I received a phone call from Ward 8 Councilman Tommy Dawson. Please know that we had a very good conversation about motorists and cyclists in general, and a more detailed conversation about Cox Road, including what it means to share the road. Know, also, that I respect Councilman Dawson's sincerity, both with respect to his work on Council and as an advocate for cycling. No, it doesn't follow that I always agree with him on matters of public policy (but then, I don't know any two individuals that agree with each other all the time).
As a former police officer and, ultimately, as Auburn's Police Chief, Councilman Dawson has seen it all, including the most serious of car and bicycle accidents. During our conversation he commented that a reason to add the turn lanes was so that motorists could better avoid cyclists. He does make a point. I responded by saying that pushing cyclists onto a multi-use path doesn't necessarily solve the problem. It tends to create problems. Typical multi-use path users include (dog)walkers, joggers, parents with children in strollers, and small children on scooters or (tri)cycles. And most people nowadays on those paths tend to wear earbuds listening to their favorite singers and/or newscasters and, thus, unable to hear cyclists yell "on your left/right" prior to approaching. Most cyclists know that their addition to the scene likely increases the potential for an accident. And so, having ridden many miles on pathless roads and highways, cyclists favor riding at the edge of pavement.
So, what does it mean to "Share the Road"? It means that motorists need to respect the right of cyclists to be on the road, and it means that cyclists must do likewise. Under Alabama state law, bicycles are considered vehicles, subject to the same rules and regulations as motorized vehicles. I understand motorists' frustrations when cyclists ride two or more side-by-side talking and laughing while motorists form platoons behind them. A respectable and easy solution is to form a single line. And stopping at red lights is another simple way to gain respect. Time and time again, motorists have asked me to relay to my fellow cyclists the need to wear bright clothing, install visible rear and front lights, and to wear helmets. They say it helps to be easily seen. Who can deny that! On the other hand, cyclists have one simple request: give us the 3-foot separation. We'll take more, but not so much as to increase the probability of head-on collusions between two motorized vehicles. No matter what form it takes, cycling does lead to healthier lives. As more and more people begin to realize that motorists and cyclists respect each other's rights, more people likely will join the cycling community and, indeed, lead healthier lives. And, yes, respect is earned; both parties have work to do in that area.
Thank you, Councilman Dawson, for calling me and enabling us to exchange thoughts on matters of cycling.