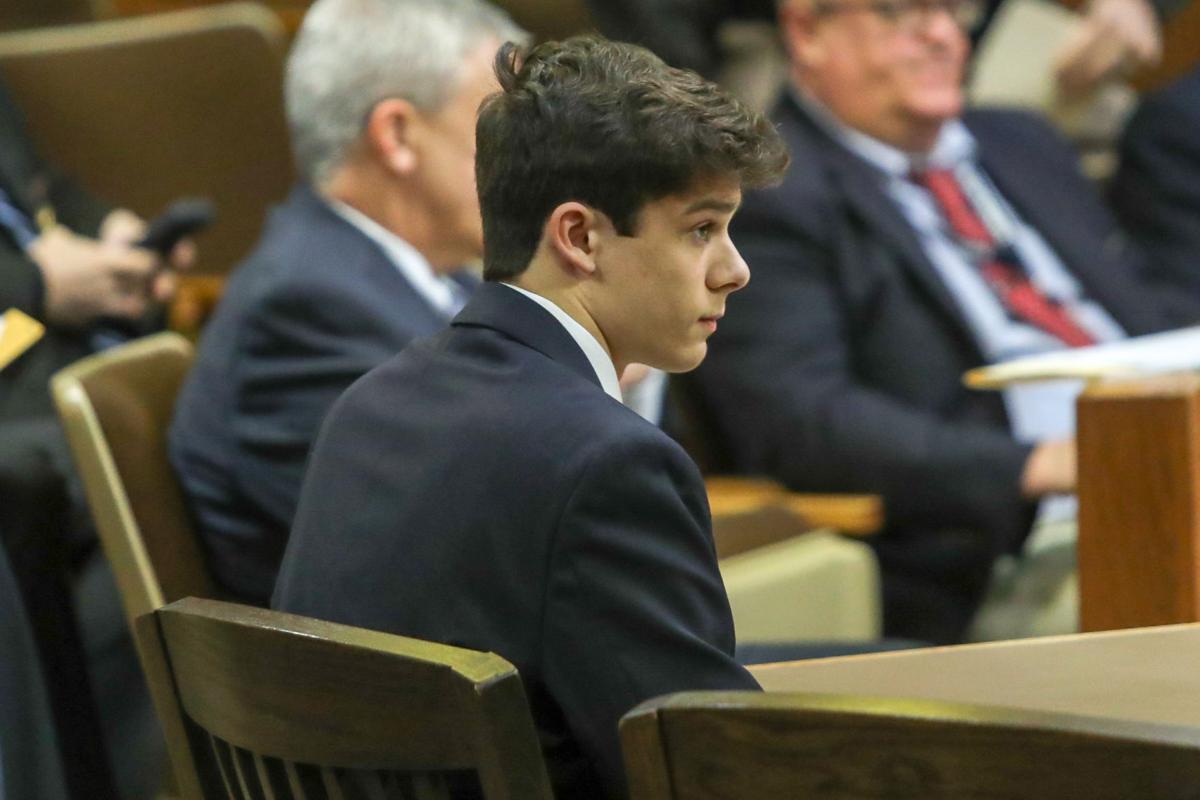 Still a kid
I was distressed to read that the "Teen charged in Bramblett deaths" has been charged as an adult. Alabama did not deem him old enough to hold a non-restricted driver license at the time of the accident but the state considers him an adult for his charge. While he clearly needs driver education and a suspended, if not revoked, driver license, he should be tried as a youthful offender.
Research suggests that the human brain takes about 25 years to develop, yet prosecutors all too often charge and convict teenagers as adults. Alabama does not grant a full license until age 17 or allow car rental until 20, so why it would allow the trial of a 16-year-old reckless driver as an adult is baffling. As tragic and egregious as his offense is, justice will not be served by trying this teenager as an adult. Alabama's prisons hold far too many who were children at the time of their offenses. Their sentences should be reconsidered under youthful offender guidelines, and no additional teenagers should be added to their ranks. Reform is long overdue.
Get with it The content of your opinion piece Friday made me realize how much Steve Marshall IS doing his job. Do you think he's supposed to ignore any legal issues that overlap with other states' legal issues? The headline and the tone of the piece are way off base.
Sad EasterSixty years ago today, April 2, 1961, was an Easter Sunday that I have never forgotten, and this year more than any other rises to my memory for too many of the wrong reasons.
You see, I was a 14-year-old member of a white church youth group that met with a group of black kids at their church on Dynamite Hill (Center Street) in Birmingham after services the day before Arthur Shore, Rev. Shuttlesworth, and the other great ministers began the move to desegregate Birmingham – and later, with Dr. King, the South – and secure the vote for all. During that meeting even as they commended us for our bravery in trying to open doors, they asked us for our own safety not to keep it up because of what was about to begin.
It is such a sad Easter this year to think of the sacrifice of so many over the last 60 years and before that is being cast aside to perpetuate power.
Lip serviceScripture thunders: Thou shall not murder. Thus to oppose abortion fulfills God's will. However, anti-abortion stances are often exploited and employed as a political club.
For example, a politician can assert they oppose abortion, and thereby win elections. A.W. Tozer observed that if a person does nothing, soon their car, their house, and their own health faces disrepair and dissolution. Therefore, politicians who spout that they oppose abortion should readily reveal the legislative steps they have taken to rescind abortion. Otherwise, this politician is engaging in a political shell game.
Cal Thomas chides the Pro-Life Evangelicals who supported Biden. He mentions Biden six times in the article, former President Donald Trump once, from an Evangelicals for Biden quote. Why does Thomas refuse to identify Trump as the candidate from the recent past who induced a frothing within his Evangelical supporters that's idolatrous? That timidity is antithetical to the courage displayed by Daniel, Elijah, the three Hebrews, John the Baptist, Jesus Christ, etc. Thomas's allegiance should reside with Christ, not shielding Trump.
President Joe Biden violates Acts 5:29 in the United States Conference of Catholic Bishops Bible by advocating and advancing abortion with a brazenness that's reprehensible. The verse says, "But Peter and the apostles said in reply, We must obey God rather than men."
Alas, Biden gorges at the Democratic Party trough, while offering God lip service.