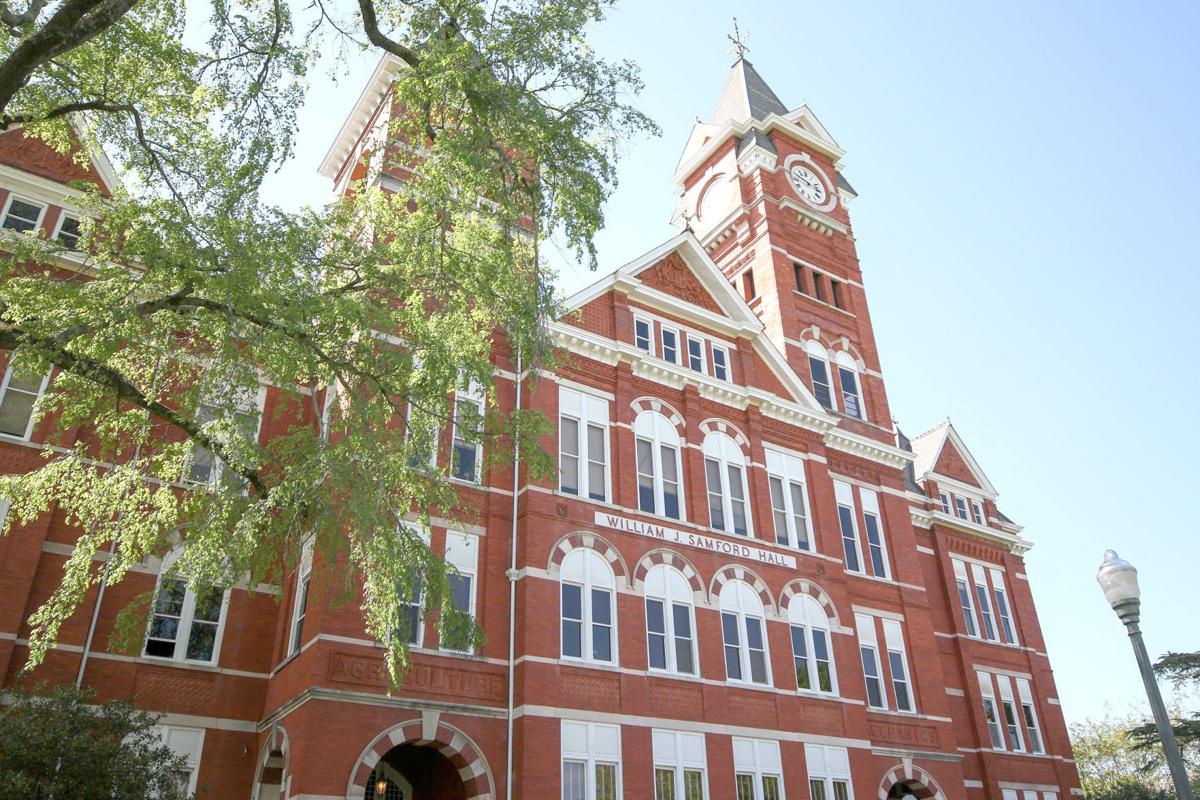 Editor's note: The Opelika-Auburn News seeks to encourage local leaders, experts and citizens to share their views on important topics, and our goal is to spark a dialogue in which our community can learn and grow together.
In response to negative stories about opening the Auburn University campus in the fall due to COVID-19, I shared an insider's perspective as both an AU professor and AU parent. As the spring semester begins, reports have surfaced about tensions between professors and AU leadership. My perspective is again quite different, but I believe it aligns with most of the AU community.
By any metric, AU has performed exceptionally. AU's COVID-19 Operations Committee and Response Team members work long and stressful hours, assuming immense responsibility for campus safety. It would be unrealistic to expect a flawless execution in such a complex and fluid environment, but AU leadership works tirelessly to build a culture of resiliency based on communication and flexibility. These sentiments were echoed by Dr. Deborah Birx from the White House Coronavirus Task Force when she visited campus.
Sometimes my two worlds as parent and professor collided. It was discouraging to read social media posts from unhappy parents referencing "lazy professors." I understand the frustration of so many online classes, but professors encountered a new and frightening situation. There is a steep learning curve to teach online classes effectively, so most are eager to be in class again.
Likewise, students' anxiety was intense. I wanted my son to learn life lessons about perseverance and grit. I hoped my students would excel in my face-to-face class. My smart, happy-go-lucky son tied himself in knots over one poorly executed online class. My students had difficulty staying motivated without an active campus atmosphere.
Upon reflection, there is no adequate substitute for undergraduate in-class instruction. For most classes, AU undergrads maximize their learning potential by the in-class experience. For their own emotional well-being, they need the structure and accountability from going to class. And, for professors who aspire to make a lifetime impact on students, the isolation of online classes squelches that opportunity.
AU leadership made face-to-face classes the default option for the spring semester, with exceptions offered to vulnerable faculty. To accommodate classroom capacity constraints, new guidelines clearly define class modalities to prevent confusion of class descriptions. Contingency plans are in place for changes in public health guidance, including flexibility for professors to choose online instruction during the first two weeks of spring.
In my college, the Harbert College of Business, Dean Ranft and the administrative team have provided clear communication and guidance from AU leadership. I have incredible support in carrying out my responsibilities. My colleagues share our experiences and work collaboratively to develop best practices. There is a spirit of resiliency because of the transparency and trust created over these many challenging months.
AU leadership and the Operations Committee continue taking unprecedented action and responding to new information. For example, a coordinated distribution plan allowed the AU medical team to begin vaccinations on the same day that 3,500 doses were delivered to campus. With all this, however, I recognize that risk cannot be completely eliminated and decisions cannot be made in a vacuum. The risk associated with in-person classes must be balanced against other prevalent risks like students' emotional well-being and the financial stability of the university.
Grounded in unrealistic expectations, a small group of vocal professors claim to be unhappy with how leadership has handled the pandemic response. They have launched a vicious and unwarranted personal attack on AU's Provost Hardgrave. It comes at a time when universities across the country are using furloughs, layoffs, benefit reductions, and departmental mergers to stay afloat. For instance, the University of South Carolina imposed a 10-day furlough, docking professors two weeks without pay.
AU professors have escaped these negative ramifications, but challenging days are ahead. It would be unfortunate if the actions of a few put the university in a financially untenable position. Attacking leadership harms AU's reputation among our peers, damages our ability to recruit talent, and puts our R1 research status at risk. As a tuition-paying parent, allowing a few disgruntled voices to alter the course of spring class plans is absolutely unacceptable.
My hope is that fellow parents and colleagues will support AU leaders as they shoulder the massive responsibility to do what is in the best interest of the entire campus community. I choose to leverage my voice as both parent and professor because I believe in Auburn and love it. On both accounts, it is indeed a privilege to be part of this institution.
Beth Davis-Sramek is the Gayle Parks Forehand Professor of Supply Chain Management for the Raymond J. Harbert College of Business at Auburn University.