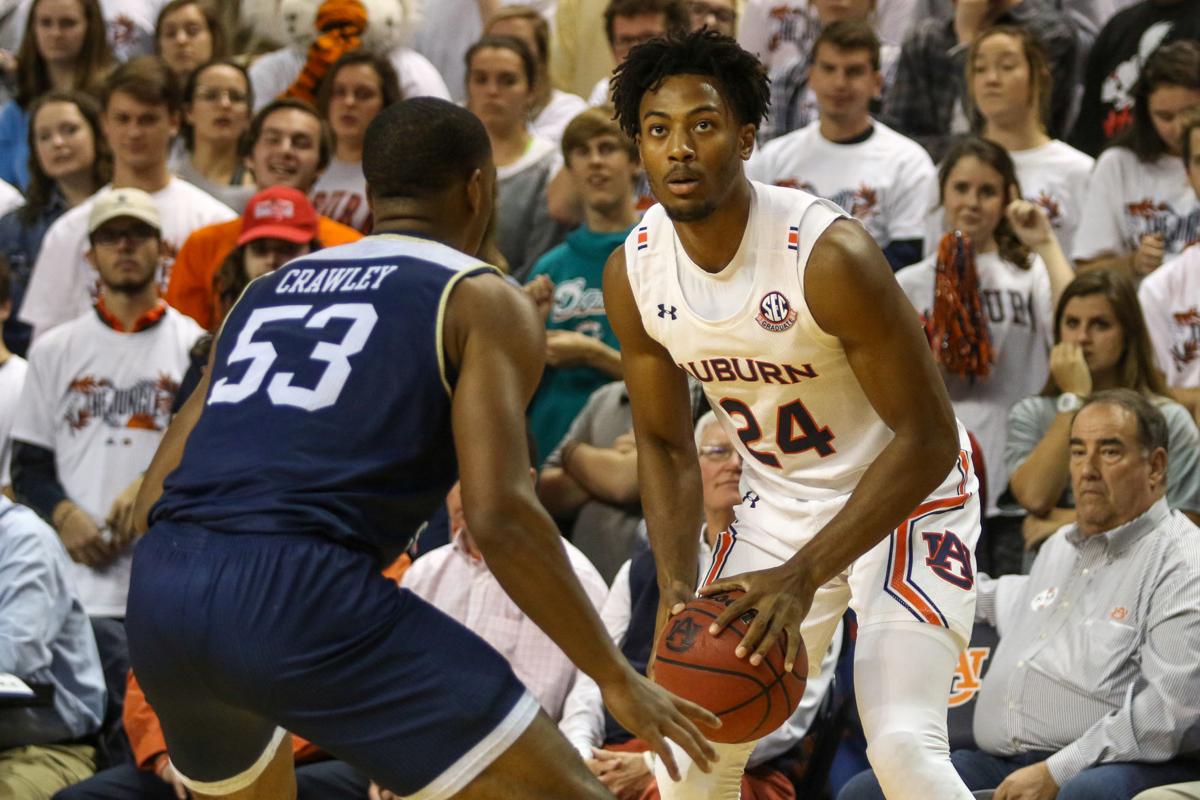 Anfernee McLemore will take it.
It isn't something his Tigers are focusing on. They've got plenty to work on already, just trying to become a better team with every game.
But they don't go into any game planning to lose, either. And if his team wins this race that fans have had fun keeping up with over the last couple of weeks, it'll be something worth celebrating.
Auburn is one of only five undefeated teams left standing in college basketball.
And if the team has its way, it will be the last.
"We're all about making history, so that would be another step toward making history," McLemore said Thursday, as his team prepared for its chance to get to 9-0.
No. 12 Auburn plays Saint Louis on Saturday in Birmingham in the Mike Slive Invitational. Auburn is 8-0 now after surviving Furman in overtime on Dec. 5. The Tigers have had some tight scrapes, like that one and a 70-69 narrow escape against South Alabama on the road in Mobile earlier this season, but they're still undefeated.
There are only four other teams in Division I basketball that can say the same: Ohio State, San Diego State, Liberty and Duquesne.
Liberty plays a tough game at Vanderbilt on Saturday around the same time the Tigers tip off in Birmingham. Ohio State plays a conference game against Minnesota on Sunday. The field could be narrowed after this weekend — and Auburn could either still be standing come Monday or be one of the teams picked off.
No matter what, the only thing Auburn can do to keep in those ranks is to keep on winning.
"We go out every night kind of expecting to win every game, hoping to win every game, and we're just going to keep playing," McLemore said. "We're not striving for it, to be the last team, but we're going to keep playing until it happens."
It's mostly something for the fans to enjoy keeping track of. But Auburn does see a path in front toward being an undefeated team going into conference play in January.
Saturday's game against Saint Louis is Auburn's last nonconference game away from Auburn Arena.
After Saint Louis, Auburn plays NC State in the team's return home on Dec. 19, then hosts Lehigh back in Auburn Arena two days later on Dec. 21.
Auburn closes non-conference play Dec. 29 against Lipscomb at home — at least until a one-off non-league game against Iowa State on Jan. 25.
Auburn will then open conference play on Jan. 4 at Mississippi State.
Be the first to know
Get local news delivered to your inbox!