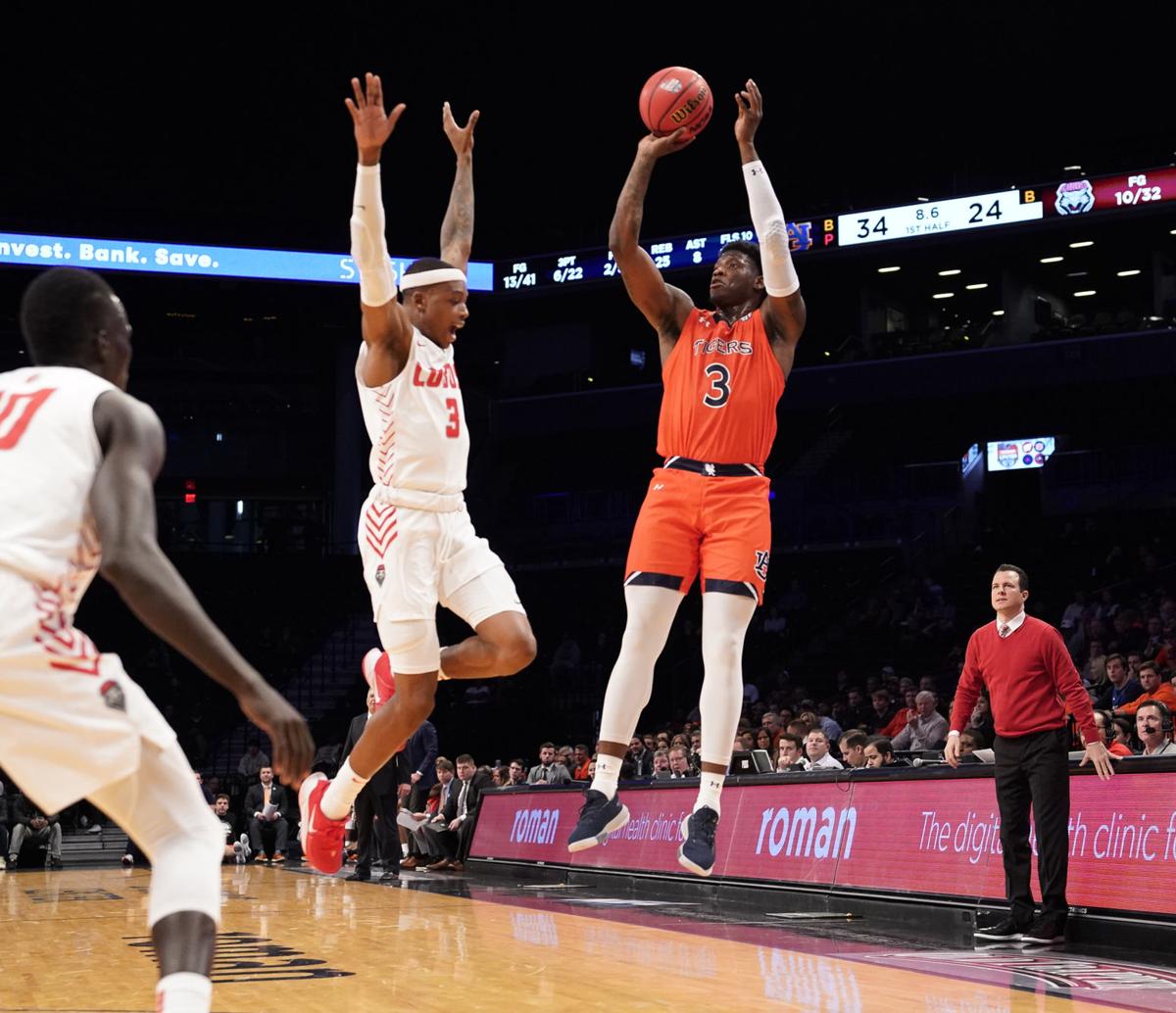 The Tigers are back in tournament form up in Brooklyn.
The Auburn men's basketball team blasted New Mexico 84-59 on Monday night at the Legends Classic event in New York, shooting through the semifinal and into Tuesday night's title game.
Auburn meets Richmond for the championship at 6:30 p.m. Tuesday on ESPN2.
Monday night as seen on ESPNews, Samir Doughty led the team with 19 points, Austin Wiley powered his way to a double-double, and Auburn led by 11 at halftime before the Tigers then cruised on the strength of havoc-wreaking defensive play and explosive scoring spurts.
Auburn rattled off one of those after taking a 35-24 lead into the break, opening the second half with an 8-0 scoring run to go up 43-24. The Tigers led by as many as 31.
Auburn moved to 6-0 as New Mexico fell to 5-2.
"It was a good win against a good team," Auburn head coach Bruce Pearl said postgame on the Auburn Sports Network radio broadcast.
"I think our defense, our physicality," were keys to the win, Pearl said. He said the Tigers did have plenty to look back on in regards to their offense. Auburn hit 42.1 percent of its shots from the field, which marks a season-low so far.
"Our offensive execution was not very good, and we'll just have to do a better job tomorrow in order to beat Richmond," he said.
Richmond defeated Wisconsin 62-52 earlier Monday at the Barclays Center. These neutral-site showdowns across the country thrust Auburn into a tournament environment — like the ones the Tigers thrived in last year spring in the SEC Tournament in Nashville and the NCAA Tournament beyond.
This is a different team than that one, though, but it's thriving through its learning experience.
Freshman Isaac Okoro added 12 points for the Tigers against New Mexico. Wiley scored 14 and muscled his way to 13 rebounds. Balanced scoring fueled Auburn from there, along with 24 turnovers forced by the Tigers on defense.
Be the first to know
Get local news delivered to your inbox!