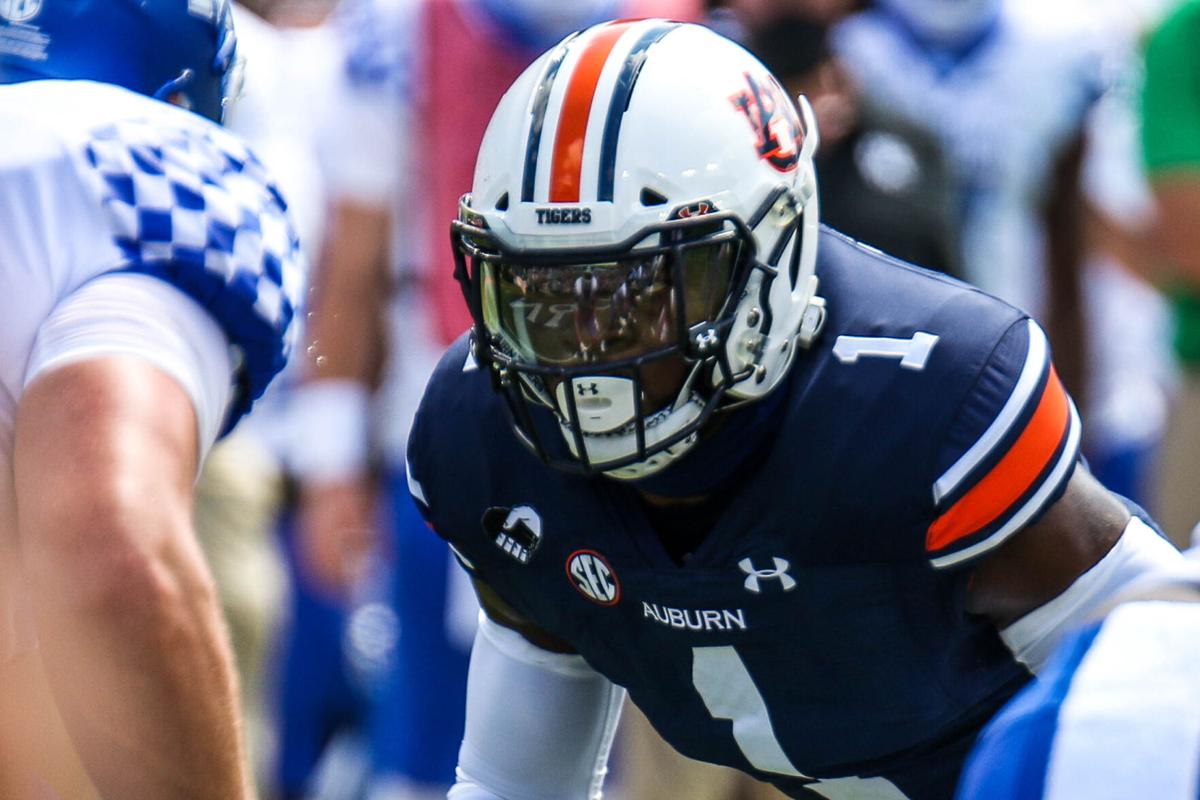 Auburn defensive linemen Big Kat Bryant and Daquan Newkirk plan to play college football in 2021; it just might not be with the Tigers.
Bryant and Newkirk announced Sunday they are entering the transfer portal as they weigh their options for the 2021 season. In entering the portal, both could ultimately return to Auburn for one final season of eligibility or instead suit up for another team come next fall.
Bryant graduated from Auburn this December, which means he would be immediately eligible wherever he chooses to play. Per Newkirk's post on social media, he will be a graduate transfer as well.
"I have been blessed to be showered with [Auburn fans'] continuous love and support over these past couple of years. … It has been an honor to be granted the opportunity to play for one of the best schools in the SEC and represent Auburn University's football program," Bryant wrote in part on social media. "I have decided it is in my best interest to enter the transfer portal in order to weigh my options for this upcoming season [and] I am ready to DOMINATE!"
"I thank you guys for making this experience the best three years of my life at such a wonderful place. You guys helped make Auburn great and truly feel like home," Newkirk wrote in part. "To my teammates, I will miss everyone [sic] of you. The last three years we have created great memories. I will cherish those for the rest of my life."
Bryant was expected to be the go-to guy on the Auburn defensive line following Derrick Brown and Marlon Davidson's departures to the NFL, but injuries severely limited the senior's production. He fought through the pain and ultimately only missed one game and ended the year with 17 tackles, four quarterback hurries, three tackles for loss and three sacks.
Because the NCAA has granted an extra year of eligibility to college football players due to the pandemic, Bryant has another season in which he can play. He explained after the Citrus Bowl on Jan. 1 that he was still making up his mind as far as his future.
"I don't know. I mean, because I didn't play the whole season I'm kind of mad about that, so I'm going to weigh my options," Bryant said. "As of now, man, I really don't know. … We're going to see where we're sitting."
Newkirk, meanwhile, was one of the feel-good stories for Auburn in 2020.
Newkirk dealt with knee injuries in 2018 and 2019 but battled back and became a key piece up front for the Tigers' defense. He played in 10 games this season and recorded 28 tackles, three tackles for loss, three quarterback hurries, one pass break-up and one sack.
Newkirk spoke in September about how excited he was to get a chance to prove himself after his injury setbacks.
"It felt amazing honestly because that's something I haven't done since I've been here," Newkirk said after recording a sack against Kentucky in the season opener. "I haven't been able to prove myself because I've been injured. It definitely felt good, just being out there, playing ball, doing what I love and making good plays."
Bryant and Newkirk are the two latest Auburn players to enter the transfer portal. Since Gus Malzahn's firing on Dec. 13, running backs Mark-Antony Richards and D.J. Williams as well as quarterback Cord Sandberg have entered the portal. Williams announced on Saturday he was transferring to Florida State, where former Auburn assistant coach Kenny Dillingham is the offensive coordinator.