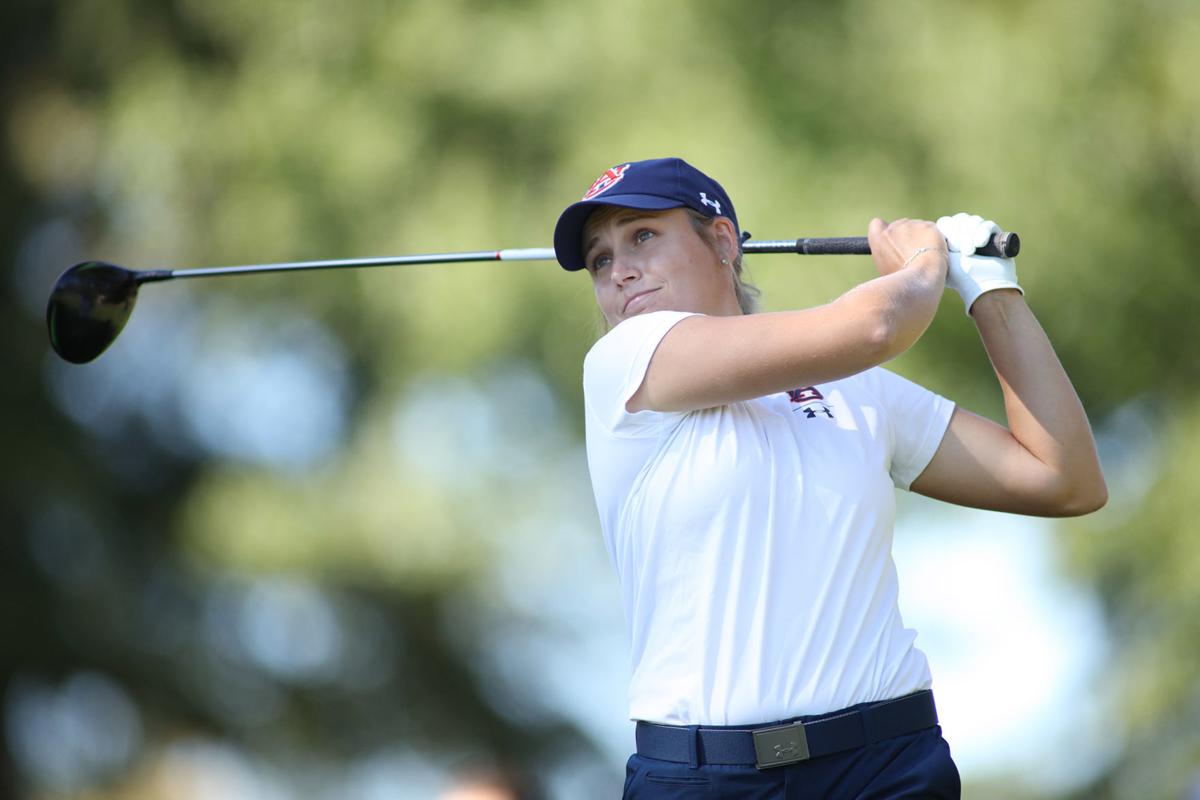 Auburn's Kaleigh Telfer and Megan Schofill were both named First Team All-SEC by the league's coaches, the conference announced Thursday.
"I think it's a great honor for both of them," Auburn head coach Melissa Luellen said. "Obviously well-deserved. I love that our highly competitive SEC coaches appreciate the talent of those two."
It's the first time since 2014 the Tigers have had a First Team All-SEC selection and the first time since 2009 the program has had two in the same year. Former teammates Cydney Clanton and Candace Schepperle were the last duo to do it in 2009.
Telfer, an All-American selection by both the WGCA and Golfweek, finished top 10 in three of the seven tournaments she played in this season. In February, the junior won the Northrop Grumman Regional Challenge against a field that included 12 teams ranked in the top 25 and nine players ranked in the top 25 individually.
Telfer and Schofill tied for the team lead with an average score of 71.95 per round.
As for Schofill, she was also named to the SEC's All-Freshman Team on Thursday following a breakthrough debut at Auburn that included four top-10 finishes and an individual victory, her first at the college level, at the Lake Oconee Invitational in February.
"The players on the team that are older than her have kind of helped pave the way for more successful times on the golf course for Auburn golf," Luellen said. "And I feel that Megan is coming in, and she's leading us toward the top echelon of college golf."
It's the fourth straight year Auburn has had a player make the SEC All-Freshman Team under Luellen. Before Schofill (2020), it was Brooke Sansom (2019) preceded by Kaleigh Telfer (2018) and Elena Hualde Zuniga (2017).
The SEC also announced the 2020 Community Service Team on Thursday, and the Tigers were represented by junior Mychael O'Berry, the team's SAAC representative.
Gregory Ostendorf is a member of the Auburn University Athletic Department.