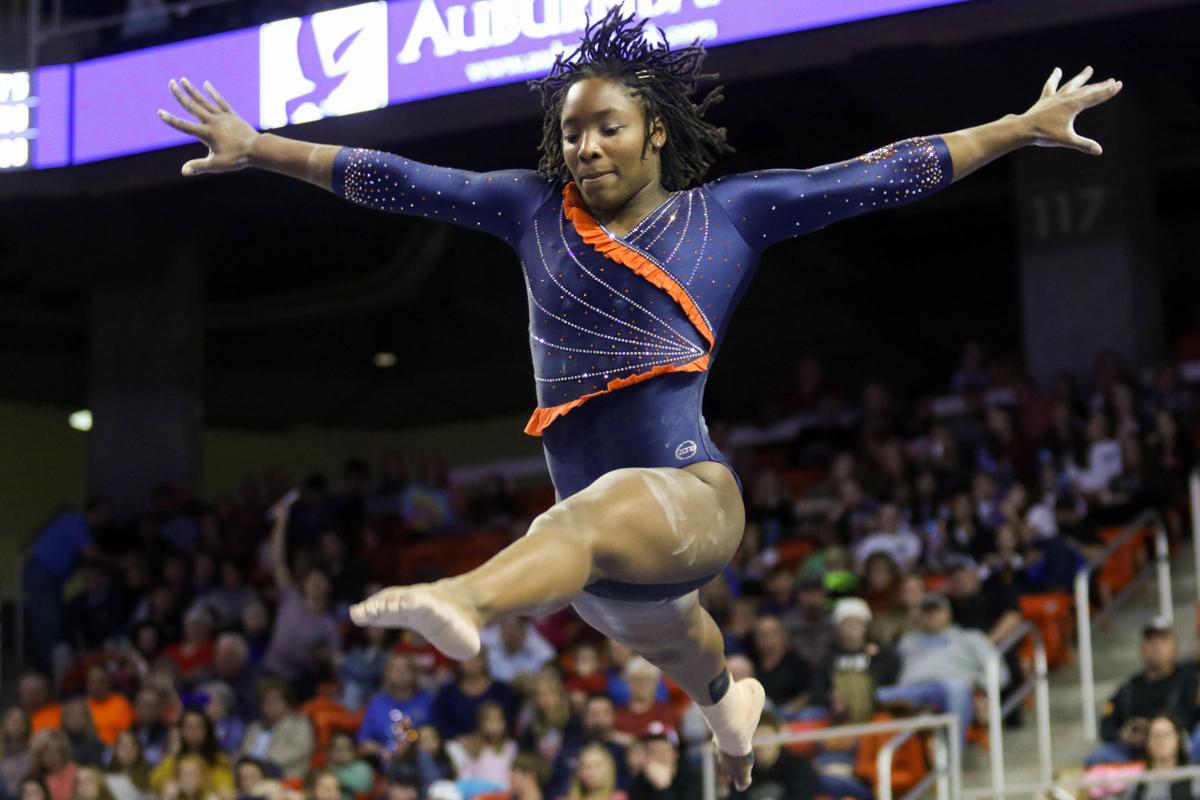 Auburn's 2021 gymnastics schedule was announced by the Southeastern Conference Monday as the league rolled out a conference-only slate for this season.
The 2021 SEC gymnastics season will be comprised of eight meets per school over a 10-week, conference-only schedule with the regular season concluding with the SEC Gymnastics Championship on March 20 in New Orleans. The decision to limit competition to conference-only opponents is based on the need for maximum flexibility in making any necessary scheduling adjustments while reacting to developments around the COVID-19 pandemic and continued advice from medical professionals. The schedule will include two open dates for all schools in Week 5 and Week 10 to allow for rescheduling of postponed events.
All home meets will be competed in Auburn Arena and more information regarding safety standards related to athletic events and gameday activities will be announced at a later date. This includes social distancing, face covering and other health measures consistent with the CDC, state and local guidelines.
The Tigers kick off the season at home and host defending SEC regular season champion Florida, Jan. 8. The meet with the Gators will be the first of two against Florida this year. The squad follows with back-to-back road meets at Kentucky (Jan. 15) and Alabama (Jan. 22) before returning home for a contest vs. LSU, Jan. 29.
After the first bye of the season (Feb. 5), Auburn takes to the road for a meet at Missouri on Feb. 12. The squad returns to the Plains, Feb. 19, to face rival Georgia.
Auburn will square off with Florida once again, traveling to Gainesville on Feb. 26. The Tigers cap the regular season at home vs. Arkansas, March 5. The final bye of the year will take place March 12.
Postseason kicks off with the SEC Championships, March 20, in New Orleans. NCAA postseason begins April 2-3 with the NCAA Regional Championship at host school sites. The NCAA Championship will be held April 16-17 in Fort Worth, Texas.
For the latest on Auburn Gymnastics, follow @AuburnGym on Twitter and visit our Facebook page at facebook.com/AuburnGym.
Kendra Willard is a member of the AU athletics staff.