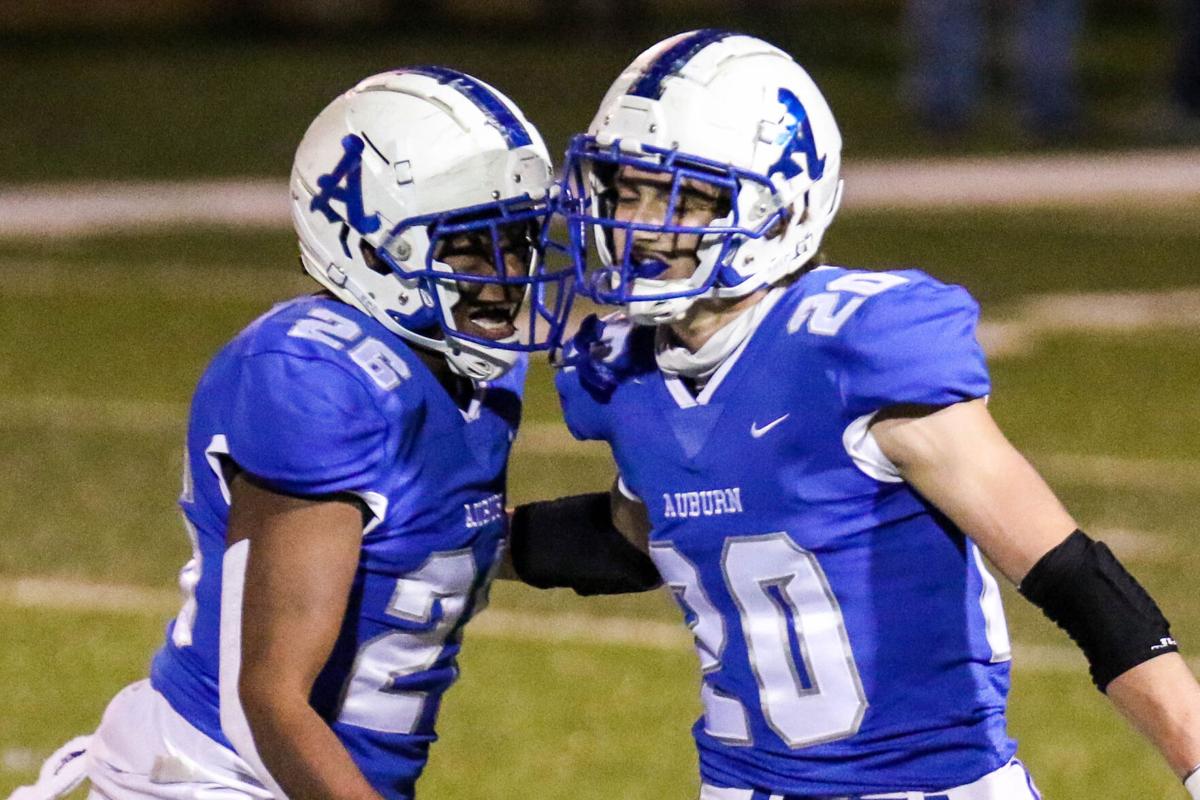 Auburn High linebacker Powell Gordon was relentless on the field for the Tigers in 2020. As a result of his production and his potential, the rising senior now has a chance to play for the hometown team.
Gordon picked up a scholarship offer from Auburn University on Thursday after a conversation with head coach Bryan Harsin. The offer is part of a recent surge for Gordon, who now has 10 offers from a list of schools that include Vanderbilt, UAB and Troy.
Gordon explained he had been talking to the new Auburn coaching staff for a few weeks now when Harsin reached out and offered the scholarship. Given his affinity for Auburn football along with family connections to the school, Gordon said the offer was certainly one worth considering.
"It was the first time I talked to [coach Harsin] on the phone. We talked for about 30 minutes. He's a very smart coach. He knows what he's talking about, and he just let me know that they wanted to offer me," Gordon said. "I grew up an Auburn fan just from the day I was born because my dad [Justin] and a lot of other family members went to Auburn.
"Just getting an offer from the team you watched growing up and the stadium you go to most is just a great feeling."
The 6-foot-3, 215-pound Gordon plays defensive end and outside linebacker in high school, but he said Auburn envisions him playing middle linebacker due to his length and his hips. Gordon said playing the position is appealing because he likes being what amounts to the quarterback of the defense and enjoys having a vision for the entire field.
Gordon's vision was on display throughout his junior year, and it is undoubtedly part of the reason he's quickly rising up the ranks for many college coaches.
Gordon was a force that could not be contained up front in 2020, as notched 82 tackles, 16 tackles for loss, 11 sacks and one interception for a Tigers' defense that only gave up 13.4 points per game. Auburn came up just short in the state title game but not because of Gordon, who led the way defensively with a team-high eight tackles to go with three tackles for loss, two sacks and one pass break-up against Thompson.
Gordon's play earned him first team All-State and first team All-Area honors.
For Auburn High defensive coordinator Scott Goolsby, Gordon is the complete package as far as being a college football prospect is concerned.
"His speed is one thing they always comment on — how fast he is on the field, how relentless he is and how good his technique is," Goolsby said. "All of his habits are elite, whether it's in the classroom, in the weight room or on the field. Everything he does is elite, from getting in his stance to rushing the passer and playing hard on the field.
"That's what's been so awesome for all of us working with him: he takes coaching like he's still a seventh grader trying to garner the favor from his coaches. He will do whatever you tell him to do."
Harsin's offer to Gordon has the chance to make a little history for Auburn High if Gordon ultimately accepts. Excluding soon-to-be preferred walk-on offensive lineman Cort Bradley and current walk-on receiver Tommy Nesmith, Auburn High players have rarely stayed home and played for the Tigers in recent years.
In the last 10 recruiting cycles, five Auburn High players — linebackers Mohamoud Diabate (class of 2019) and Rashaan Evans (2014), wide receiver Blaise Taylor (2014), linebacker Reuben Foster (2013) and offensive lineman Caleb Peterson 2012) — received offers from the university but went a different route. Auburn has not signed an Auburn High product since 2009, when three-star offensive guard John Sullen chose the Tigers.
Bradley set his path toward joining the Tigers earlier this week, and Gordon said his former teammate is already trying to convince him to follow suit.
"I've heard from Cort. He's trying to persuade me to go there. It's a great opportunity, so I may not need too much persuasion from him, you know?" Gordon said. "He's the first Auburn High talent to go to Auburn in a long time, and so he hopes that I'm the second."
Gordon relished his junior season at Auburn High, explaining he truly felt like he could depend on the other 10 defenders on the field and that they could depend on him. He credited their play in giving him the chance to make so many tackles up front, and he's eager for the story to be the same come 2021.
Gordon's goals for the offseason are to get bigger and stronger while also getting faster. He said he's focused on improving all aspects of his game in order to ball out during his final year at the high school level.
As far as college goes, Gordon said he doesn't have a decision date in mind but that he plans on enjoying the process for now. He explained the factors that are most important to him are how the coaches appreciate him as a player and as a person, if he feels like he's wanted as part of the football program, and if it is a good fit athletically and academically.
Gordon has a bright future ahead of him, but at the same time he feels he has unfinished business. His Auburn High Tigers came painfully close to a state title last December, and now his primary objective is getting his team back on the big stage and walking away with the trophy.
"Everyone from that team last year remembers how it ended. You can't go back and change the past, but all we can do is work now," Gordon said. "We can create history, and we can get back there and do it again. That's the goal."