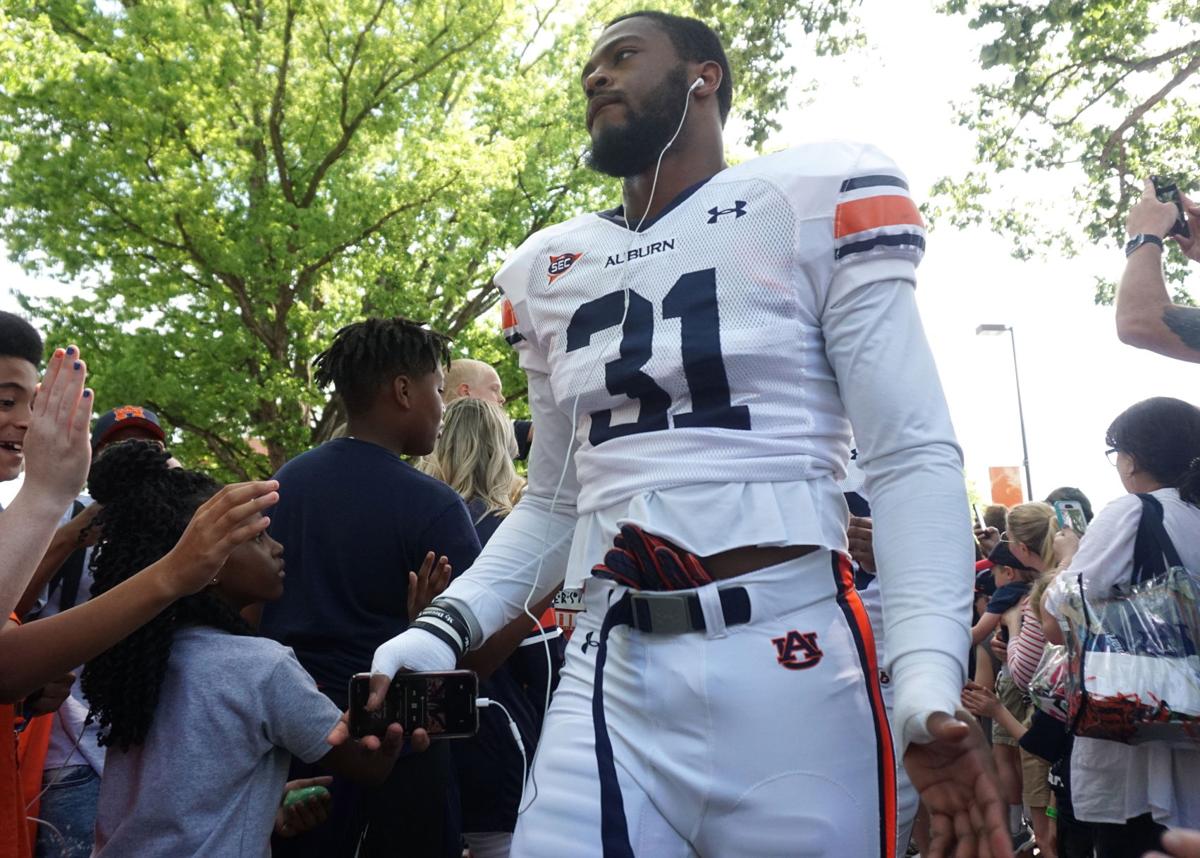 Calling it a difficult decision, standout Auburn linebacker Chandler Wooten announced Thursday that he will be opting out of the 2020 season over COVID-19 concerns.
Wooten announced on Twitter that he and a partner are expecting a baby boy in November, and while putting family safety as a top priority he has decided to redshirt this year.
Wooten said he was supported by athletics director Allen Greene, head football coach Gus Malzahn, and linebackers coach Travis Williams upon making that decision.
He also said he intends to play for Auburn again in 2021.
"I couldn't have asked for a better support system during the duration of this process," Wooten said in his statement. "It is in times like this where I am reminded of how truly blessed I am to be at such an amazing university like Auburn."
Wooten was a powerful piece in Auburn's four-man linebacker rotation last season, relieving K.J. Britt at inside linebacker while Owen Pappoe and Zackoby McClain operated outside.
All SEC schools, including Auburn, have promised athletes can keep their scholarships and their standing with their respective teams if they choose to opt out of activities over coronavirus-related concerns. Eligibility relief could be coming as well, with the NCAA directing Division I decision-makers on Wednesday to make a call on that by Aug. 14.
Wooten is a rising senior but either way has a redshirt opportunity in pocket.
"I had a good talk with Chandler and because of health concerns for he and his family, he's decided to opt out of the 2020 season. We fully support and respect his decision and look forward to having him back next year," Auburn head coach Gus Malzahn posted to Twitter.
Last season Wooten recorded 27 tackles with 4.5 tackles for loss.
"I thank y'all guys for understanding and supporting my decision," Wooten also said in his statement. "I look forward to finishing what I started here at Auburn in 2021."
He closed his message with "War Eagle," "God bless," and a hashtag with the message "delayed not denied."
Be the first to know
Get local news delivered to your inbox!