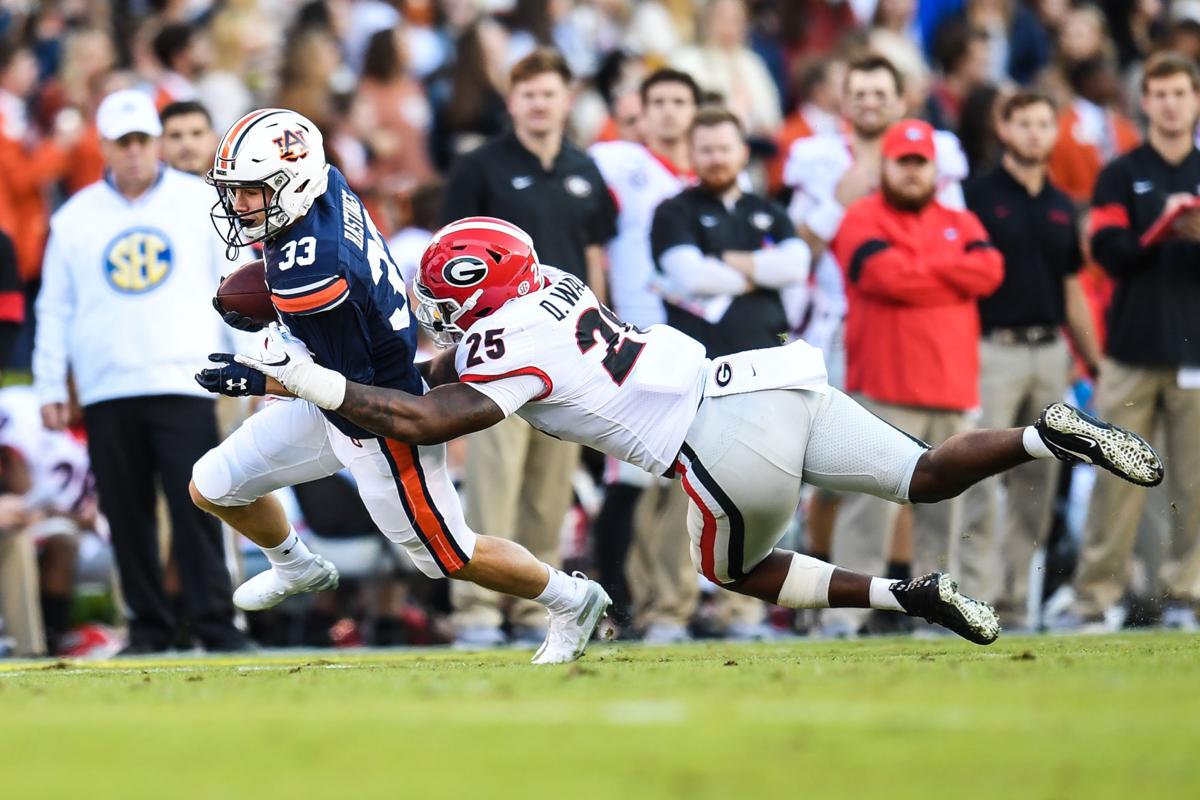 Offers piled up for Auburn players signing deals with pro teams as undrafted free agents on Saturday night, just as soon as the NFL Draft concluded.
Wide receiver Will Hastings may well have been the first of the bunch, quickly inking a deal with the New England Patriots which seemed to make a perfect match.
Players are free to sign with clubs as soon as the draft ends, earning them camp invites and the opportunity to compete for a spot on the team roster.
Six Auburn players were picked by teams in the NFL Draft, which ran Thursday, Friday and Saturday.
Afterward, these Auburn players signed UDFA deals on Saturday night:
» Will Hastings, wide receiver, New England Patriots
» Marquel Harrell, guard, Buffalo Bills
» Javaris Davis, cornerback, Kansas City Chiefs
» Mike Horton, guard, Carolina Panthers
» Arryn Siposs, punter, Detroit Lions
» Spencer Nigh, fullback, Pittsburgh Steelers
» Jeremiah Dinson, safety, Detroit Lions
» Nick Coe, defensive end, New England Patriots
Auburn announced all those signings on Twitter.
Signing as an undrafted free agent often allows players the opportunity to sign in what may be a more suitable situation as opposed to the player being picked in the seventh round or so. In New England, Hastings will have the chance to team with his dear friend and former Auburn quarterback Jarrett Stidham again. The pairing also echoes the Patriots' use of undersized receivers like Wes Welker and Julian Edelman.
Auburn's 2020 class tied the program's record for most players picked in the NFL Draft since 1994 when the draft contracted to seven rounds. With free agent deals, even more Auburn stars signed up for their shot at the highest level on Saturday.