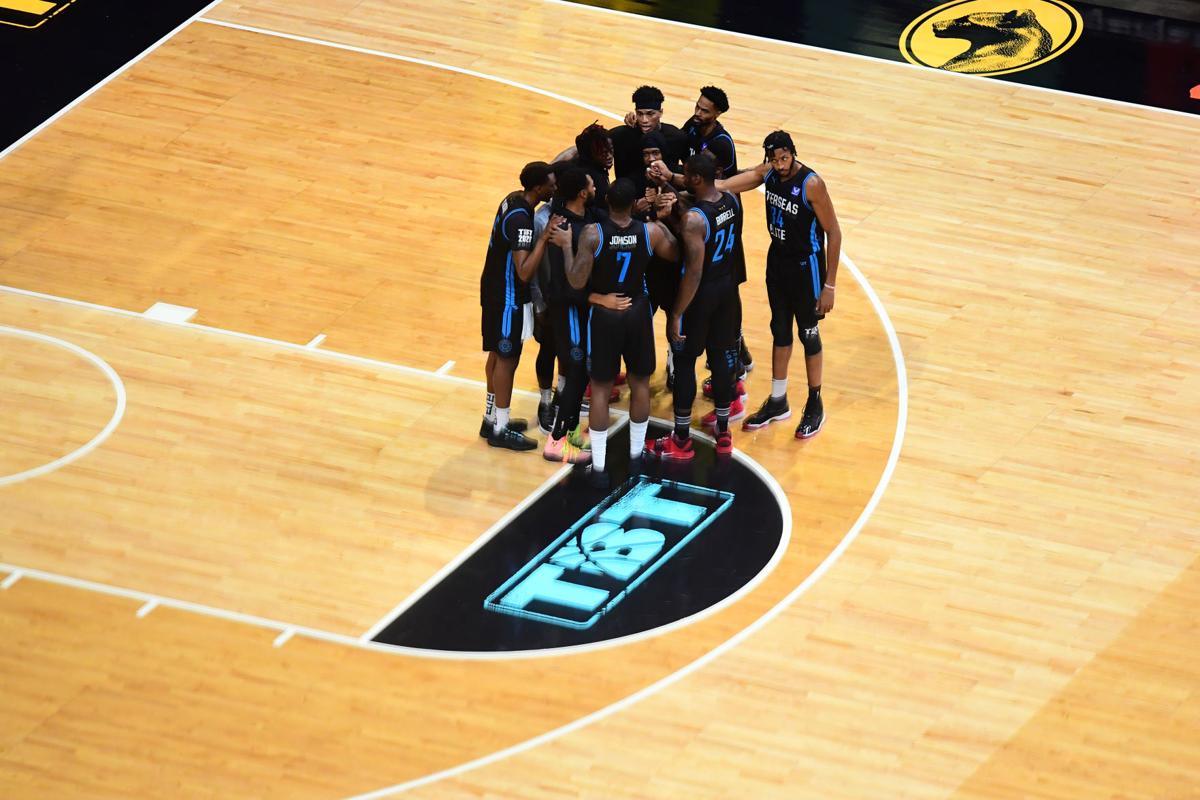 Auburn's last shot at the million came up empty Sunday night at The Basketball Tournament.
Tigers alum Asauhn Dixon-Tatum and his team Overseas Elite were upset 67-65 by Sideline Cancer in the tournament semifinals in the bubble in Columbus, Ohio.
Sideline Cancer moves on to meet Golden Eagles in the championship game Tuesday.
Dixon-Tatum swished a free throw in the third quarter of Sunday night's game to mark his first point of the tournament. He played a reserve role at the event for a stacked team, which has won the tournament four times and this year was led by former NBA All-Star Joe Johnson.
Johnson scored 18 points for Overseas Elite in the semis but was sent home when Maurice Creek hit the game-winning 3-pointer for Sideline Cancer to ice a Cinderella upset. Sideline Cancer is the No. 22 seed in the 24-team field, now in the final after topping No. 2 seed Overseas Elite.
The tournament's champion will receive the winner-take-all prize of more than $1 million to be split between players and staff.
Dixon-Tatum played at Auburn for two seasons, in 2012-13 and 2013-14. He logged five minutes Sunday, also adding a rebound. He went scoreless in four minutes in the quarterfinals and scoreless in two minutes in Overseas Elite's first game.
War Tampa, another team featuring Auburn alums, was bounced in the first round of the tournament.
The tournament has been run in a bubble in Ohio where the players have been tested for COVID-19 and have been quarantined at a hotel near the arena where they're playing in front of no fans on national television.
The championship game between Sideline Cancer and Golden Eagles is scheduled for 6 p.m. Tuesday on ESPN. Golden Eagles is the No. 4 seed and is billed as a Marquette alumni squad.
Be the first to know
Get local news delivered to your inbox!