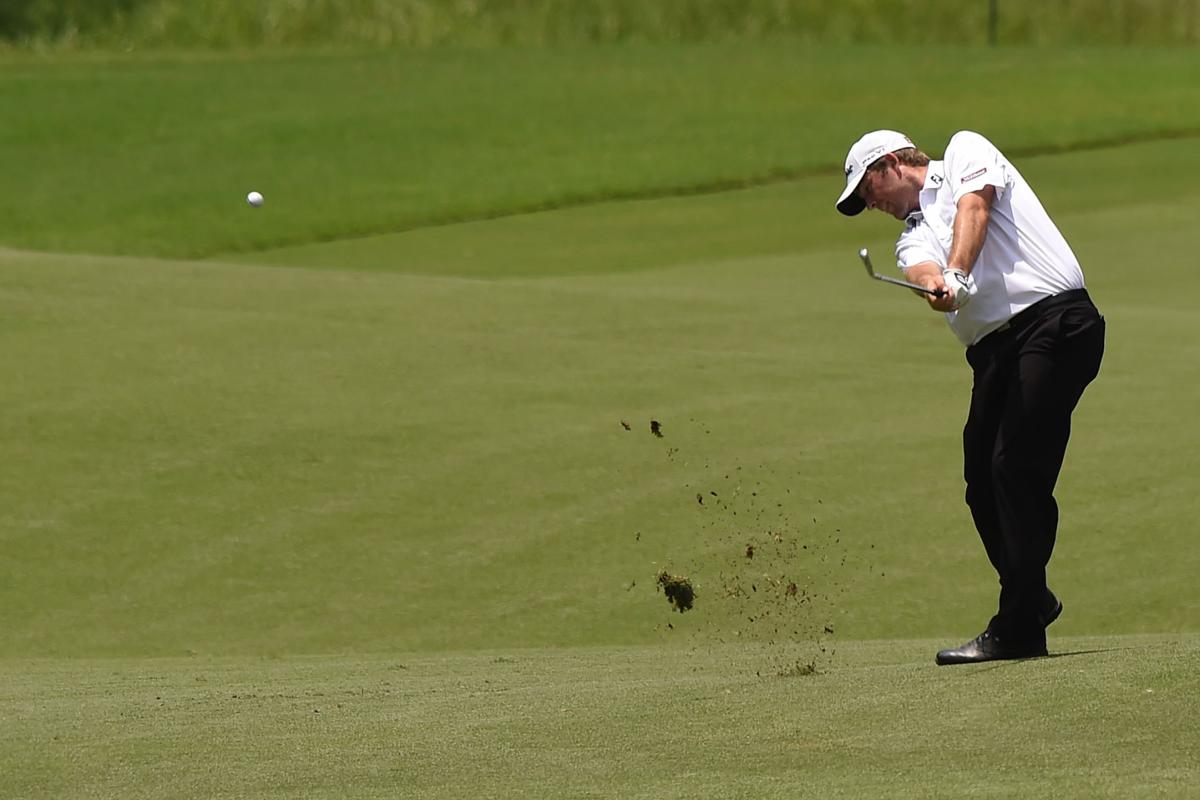 People don't usually know the names of the sponsor's exemptions into PGA Tour events. But the galleries at the Barbasol Championship knew Matt Gilchrest.
And in his first PGA Tour event as a professional, the recent Auburn University graduate gave the local fans his best effort. A year after missing the cut at Grand National in Opelika, Gilchrest fired a 6-under 65 in Sunday's final round to finish in a tie for 42nd at 10 under for the week.
"I would have obviously taken that at the start of the week. And it could have been even better," Gilchrest said. "To get to play as a pro is really cool. To have a Sunday tee time is really cool. And then to play well — it was like we had a cake and we just kept building icing and icing. This was so much fun."
The 65 was Gilchrest's best of the week, and he got there thanks to a torrid stretch on the back nine — the first nine he played Sunday — that saw him birdie five straight holes from Nos. 13 through 17 and six of seven.
The effort left him tied with another Auburn alum, Blayne Barber, at 10 under and ahead of another former Tiger in Patton Kizzire, who finished the week at 5 under. Two more of Auburn's best, Dominic Bozzelli and Trace Crowe, missed the cut this week.
"This is a dream come true," Gilchrest said. "I still have the rest of my Mackenzie Tour season, and that's going to seem like a piece of cake compared to playing these guys."
Be the first to know
Get local news delivered to your inbox!