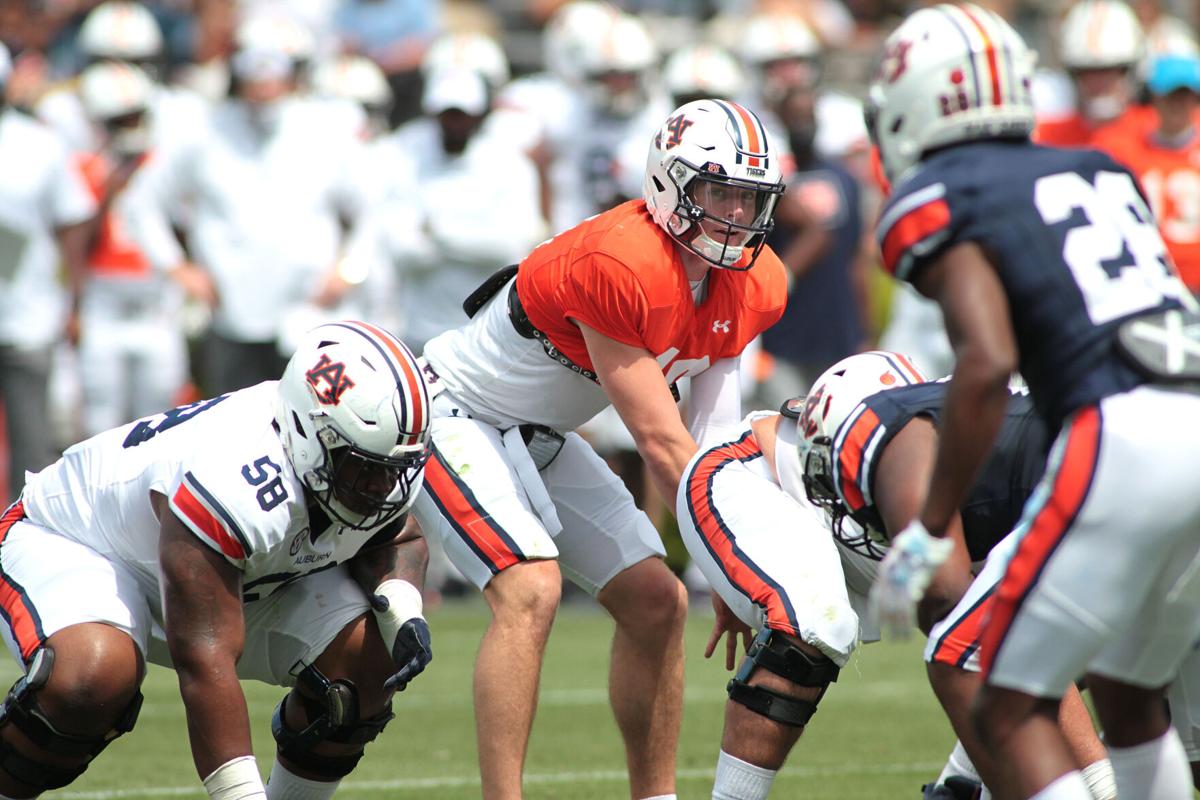 BIRMINGHAM — The football season is in sight.
The Auburn football team will report for a team meeting Aug. 5 then open fall practice on Aug. 6, new coach Bryan Harsin detailed on Thursday at SEC Media Days.
The Tigers will go through a 25-practice fall camp.
Auburn's first game is set for Sept. 4 against Akron.
Harsin said the coaches plan to run a split practice for the first two workouts, putting older players together and newer players together so that coaches will be able to focus on newcomers. That group will include the freshman and the number of transfers Auburn brought in this offseason after its December signing class was limited during the coaching change.
On the third day of practice, Harsin said the team will be back together.
For now, Auburn's players are working on wrapping up their summer workouts.
"That's really the focus right now, is finishing up the summer, making sure all the work we put in to physically develop ourselves as a team, that continues, and we finish at a high level," Harsin said. "And then we take all that hard work and effort and strain and all those tough situations we had to thrive in and we apply it to fall camp."
Auburn's game with Akron kicks off at 6 p.m. on Sept. 4 in Jordan-Hare Stadium.
Auburn will then host Alabama State at 11 a.m. on Sept. 11 before making its big trip to play at Penn State on Sept. 18.
Kickoff closes in, but Harsin seemed to think Auburn is on schedule, especially after the team completed spring practice. In 2019, teams across the country canceled spring practices as COVID-19 first spread across the country.
"We're going to have a chance to get the coaches and the players all back together. One of the things that I was so proud of that we got a chance to do was have spring practice," Harsin said. "Those 15 practices as a new staff, you can't put a value on that.
"To put in a new system, to get around the players, to have a new staff out there installing systems, getting face to face, working on drills and the fundamentals and the techniques we all need to be successful at this game to play really good football — we had an opportunity to do that."
Harsin spoke at SEC Media Days on Thursday in Hoover, bringing quarterback Bo Nix and linebacker Owen Pappoe with him.
Nix said, for now, the Tigers are focused on that first game with Akron — and the opening of fall camp before that.
"There's a lot of things going on that are new, but a lot of the basic things that we'll have at Auburn that will be tradition, and we'll go back to normal. So we're excited to play in front of 85,000 people again and play in front of all the great atmospheres that we have all across the SEC and even other places," Nix said. "I know we get to go up to Penn State and play this year, which will be fun.